Heavy rain likely, flooding possible
Posted:
Apr 29, 2017 7:12 PM CDT
Another round of rain started Saturday afternoon. A slow moving system moved into our southern counties around 3:00 PM and then slowly moved northward. Everyone was seeing steady rain by 6:00 PM. Steady rain will be likely for most of Saturday evening through Sunday morning. The rain will be heavy at times especially during the overnight hours. Although there will be a few breaks in the action on Sunday, more heavy rain will be possible. Lingering light rain showers persist through Monday.
All of the steady rain will push heavy rain totals into southeast Wisconsin. Most of the area will pick up one to two inches with isolated spots seeing as much as 3". The highest rain totals will likely happen in extreme southeast Wisconsin and especially Kenosha County.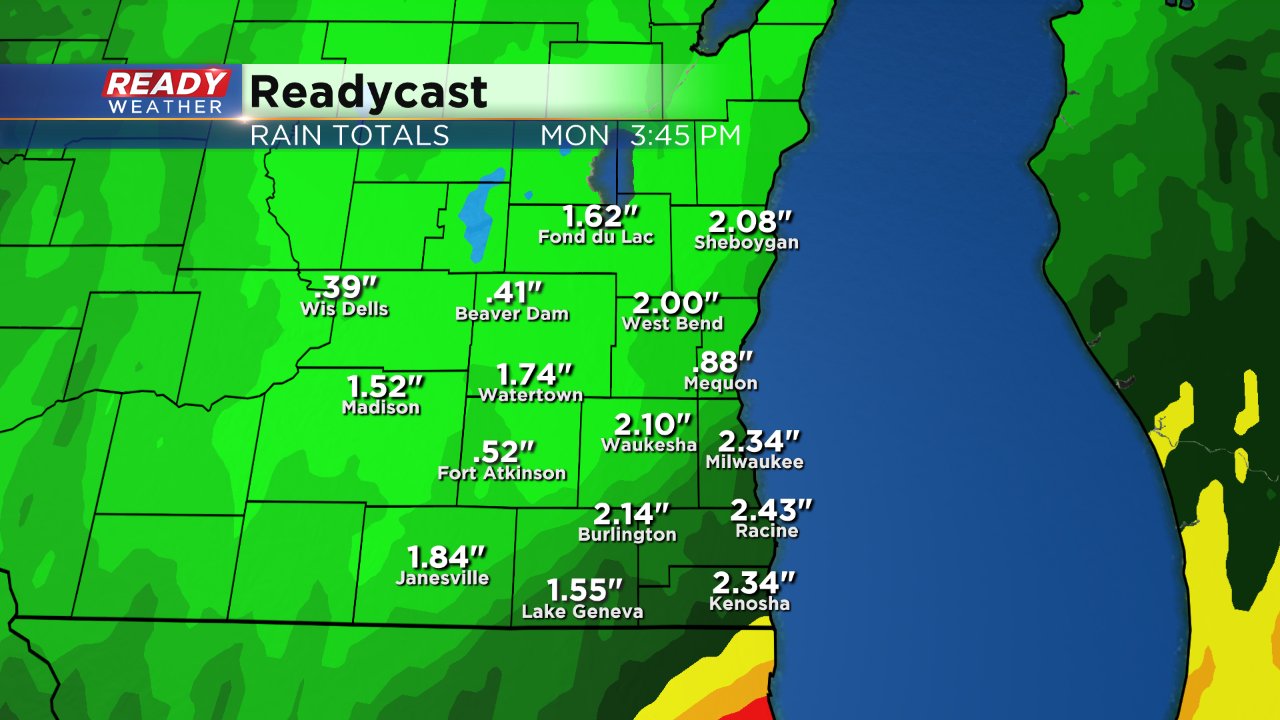 ?
All of that rain combined with an over saturated ground from a very wet April is not good news for area rivers, creeks, streams and basements. Ponding of rain water will be likely on roads on Sunday. Although flash flooding is not expected since this is a long duration event there will likely be some rivers going over their banks and wet basements are certain for those of you that often see them.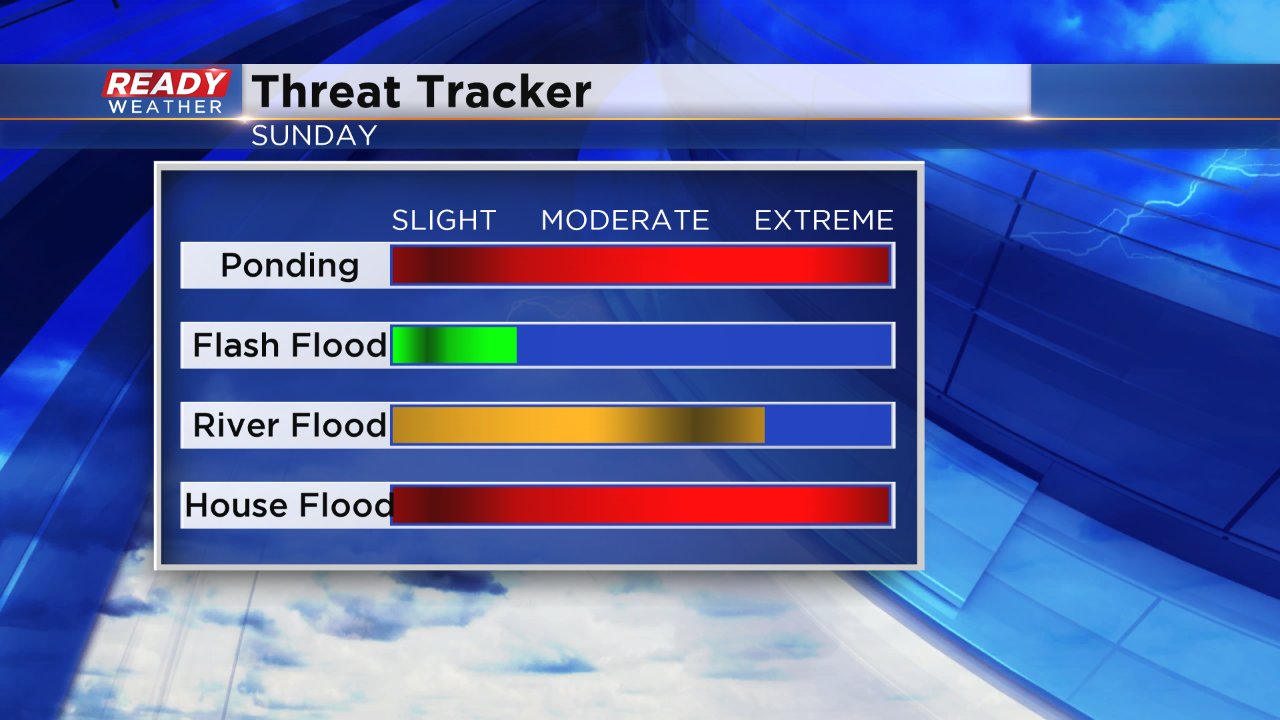 A river flood watch has been issued for the Fox River in western Racine and Kenosha Counties. Flood stage for that river is eleven feet and the river is already at 9.3' after some very minor flooding last week. With rain expected for the next 48 hours the Fox River is expected to rise to a depth of 13.9'. For reference, major flooding of the Fox River happens at 14 feet so this rain is expected to come danger close to major flooding.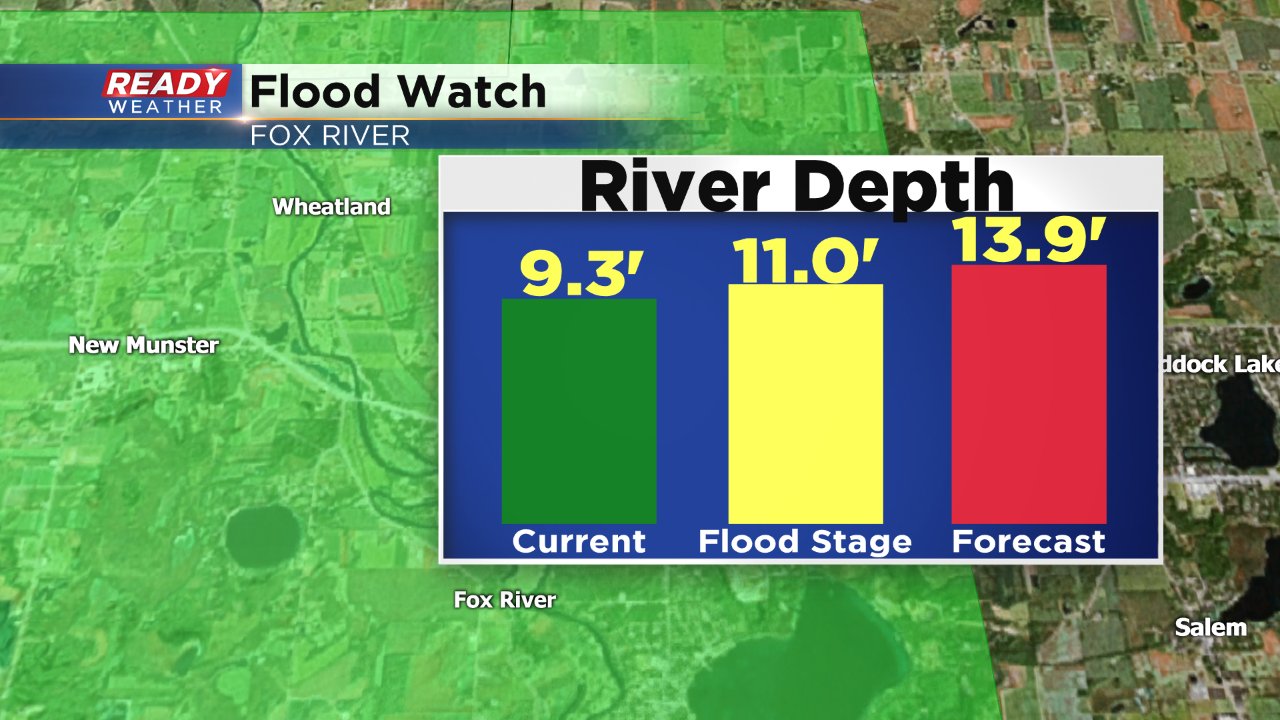 In addition to the Fox River, a few other local rivers will need to be watched. The Root River in Racine is expected to reach flood stage and many rivers and streams in Jefferson County will be close to overflowing their banks.
If you leave near a river, stream or creek make sure you have a way to get a flood warning if one is issued. Also remember that it usually takes about 24 hours after rain has stopped for all the runoff rain to make its way into those waterways so flooding can still happen after it has stopped raining. The CBS 58 Ready Weather App is a great tool to use to get those warnings and also track the incoming rain.