Funnel Clouds, Tree Damage and More: Summary of the Weekend's Weather
Posted:
Jun 6, 2016 12:27 AM CST |
Updated:
Jun 6, 2016 12:38 AM CST
It was a busy weekend in the CBS 58 Weather Center. The action started Saturday evening when a few funnel clouds were reported in Dodge County. None of those funnel clouds reached the ground so no tornadoes were reported and no tornado warning issued. 
Storm rotation did tighten a bit on a storm on Fond du lac County where a tornado warning was issued for about 30 minutes. No tornado was reported there.
Then on Sunday thanks to a good chunk of sunshine during the day and temperatures rising into the upper 70s to around 80° strong and severe storms formed across southeast Wisconsin. The strongest storm formed around Beaver Dam and strengthened as it moved southeast through Dodge, Jefferson, Waukesha and eventually Racine and Kenosha Counties. 
That storm was responsible for numerous wind reports over 60 mph which is well above severe storm criteria.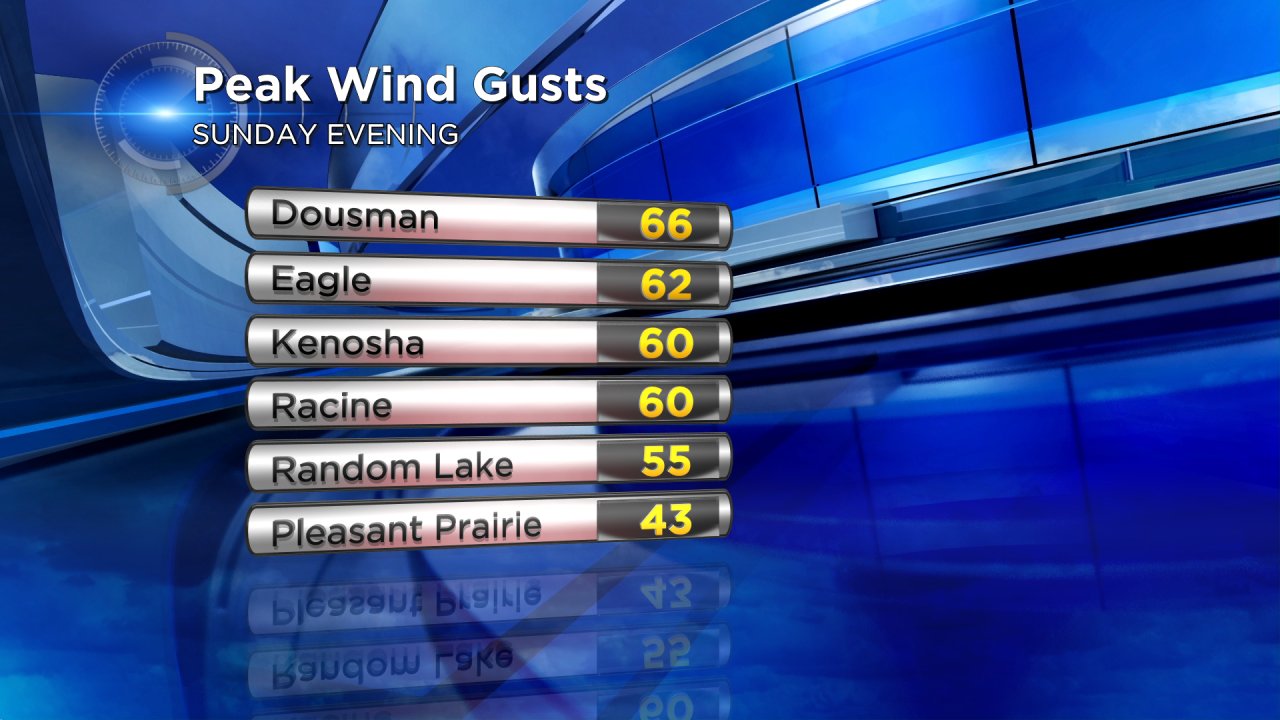 Damage was reported all across southeast Wisconsin including downed trees and power outages with as many as 20,000 We Energies customers without power on Sunday.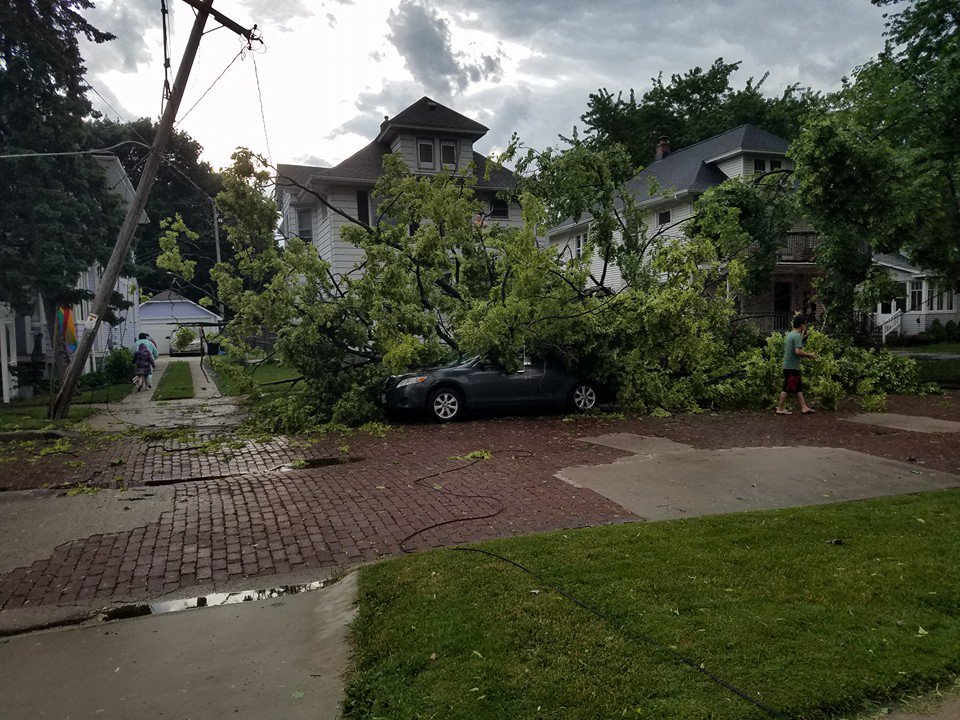 As we head into Monday a few more showers and isolated storms will be possible. An isolated stronger storm can't be ruled out, once again a good opportunity to download the CBS 58 Weather App so you can track storms, receive weather warnings and send storm photos in to CBS 58.