First Snow of the Season Wraps Up
Posted:
Dec 4, 2016 10:37 PM CDT
It's been a snowy, wintry day all across the state of Wisconsin. Snow began in our western communities around 7:00 AM and made its way to lakeside cities by 10:00 AM. Snow was fairly steady most of the day with many places seeing a few hours of moderate snow at times. A light wind made the snow look fairly peaceful, but it certainly caused plenty of headaches on the roads with dozens of crashes and spinouts reported across Wisconsin. 
Most of southeast Wisconsin picked up anywhere from 1-4" of snow. Lakeside communities received the least where warmer temperatures prevented snow from sticking early on and even keeping the precip as rain for a few hours in the morning. Madison received a record 5.7" of snowfall and parts of Illinois picked up over 6".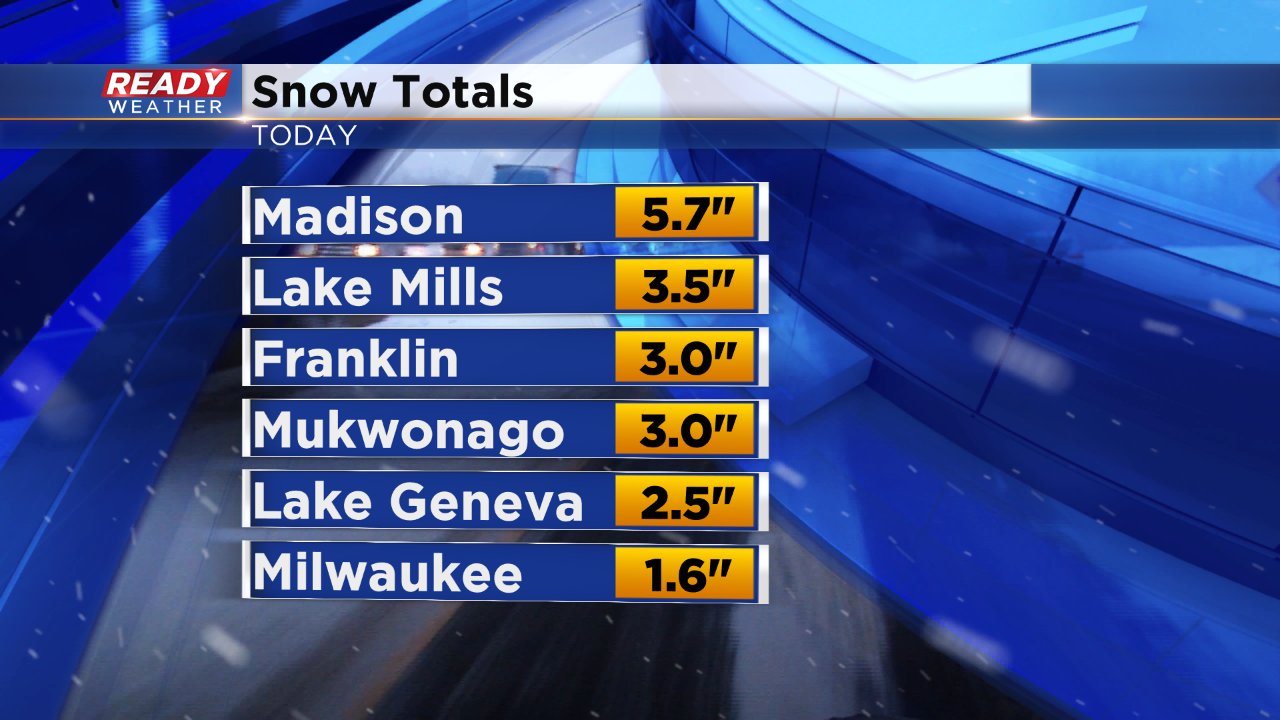 Most of Sunday's snow will melt on Monday and Tuesday as temperatures rise into the upper 30s with a little bit of sunshine. Watch for refreezing both Sunday and Monday nights as temperatures get below freezing for a few hours. 
There are a few weak chances for mixed precip or flurries in the forecast for the work week, but right now the next chance for some accumulating snow looks to be Saturday.