First Accumulating Snow of the Season Arrives this Weekend
Posted:
Dec 2, 2016 10:49 AM CDT |
Updated:
Dec 3, 2016 8:21 PM CDT
Snow totals have increased and a winter weather advisory has been issued. Click here for the latest Ready Weather blog including the latest forecast numbers.
---
Although a few of us have picked up a little light snow accumulation it hasn't been widespread and all Milwaukee officially has seen is a dusting of snow. That will change this weekend as snow looks like on Sunday. A few changes may be possible over the next 48 hours but the forecast has stayed fairly consistent the past few days. Light snow showers will fall for about 12 hours on Sunday starting around 7:00 AM and ending around 7:00 PM.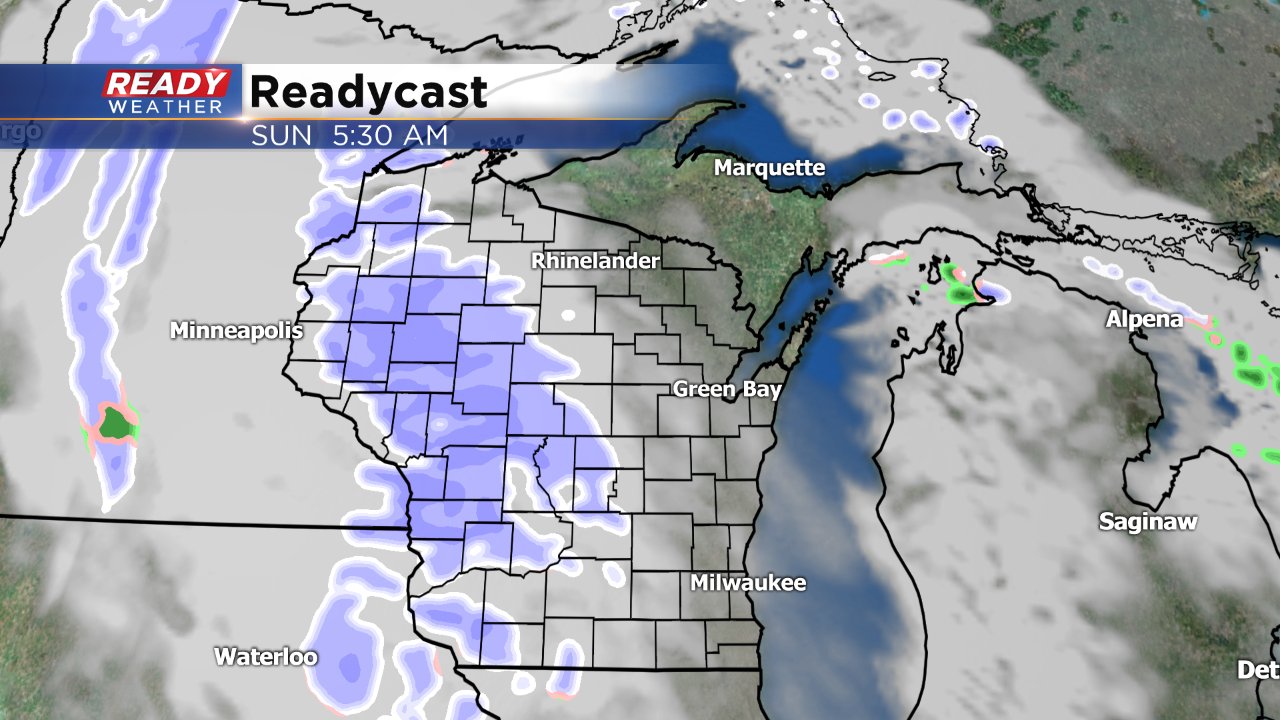 The storm system bringing the snow is fairly weak so accumulation numbers don't look to be that heavy. With a ground that is still warm and, most of the accumulation will happen on grassy surfaces but salt will likely be needed on area roadways with at least a little slushy accumulation possible. Most of southeast Wisconsin will pick up around 1" of snow. Some may only see a few tenths and others could get as much as 1.5" but the majority will be close to the 1" mark.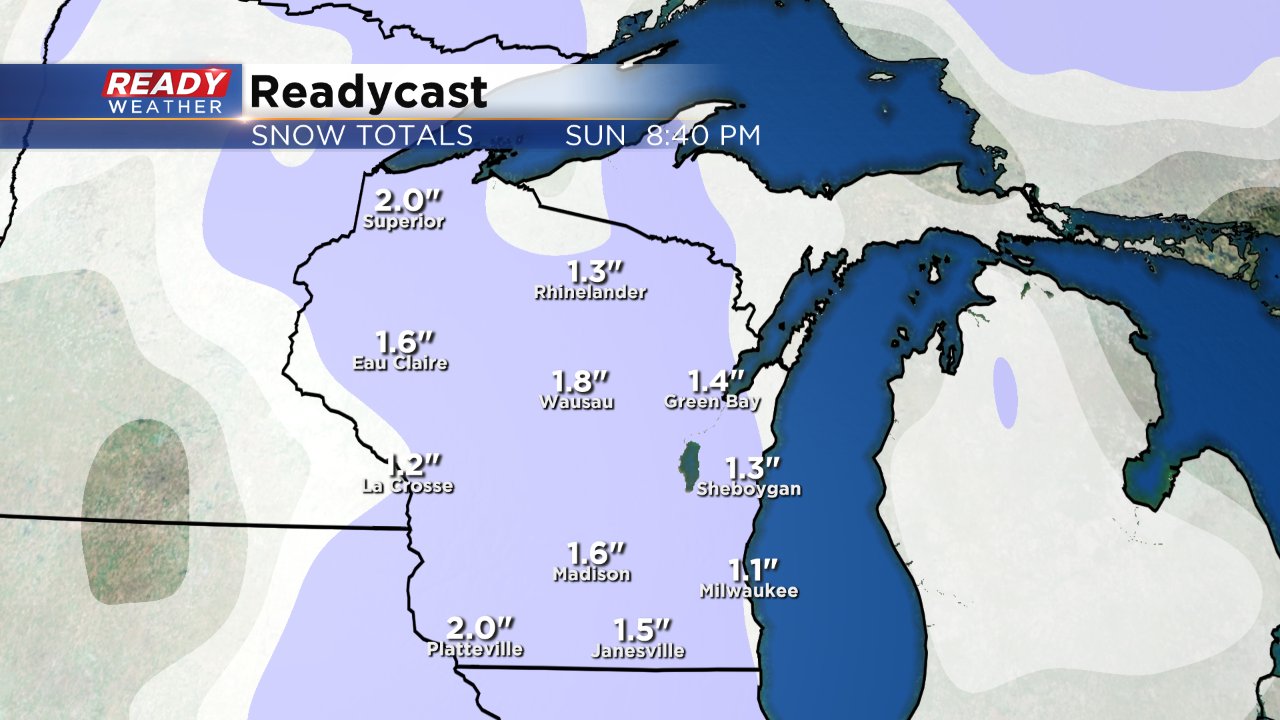 Going into this storm we are about 3" below on snowfall for the season. If we do pick up 1" in Milwaukee it will be fairly close to the average first instance of a 1" snow which usually happens December 1st but we are already about three weeks behind the average first accumulating snow (over 0.1") in Milwaukee - November 14. 
Another chance for snow will move in towards the middle of the upcoming week as a larger system approaches the Midwest. Right now rain looks possible on Tuesday changing to a little snow Wednesday and Thursday.