Detailed Coverage of the Winter Storm Watch Including Detailed Look at the Storm in a Slide-show
Posted:
Nov 19, 2015 10:10 AM CST |
Updated:
Nov 19, 2015 5:24 PM CST
You knew it was just a matter of time.  Snow will arrive for the upcoming weekend.  Also the start of hunting season.  The National Weather Service issued a Winter Storm Watch along and south of I-94 from mid-evening Friday until Saturday evening.  Snowfall of  3 to 6 inches at least can be expected with lesser amounts north and west of Milwaukee.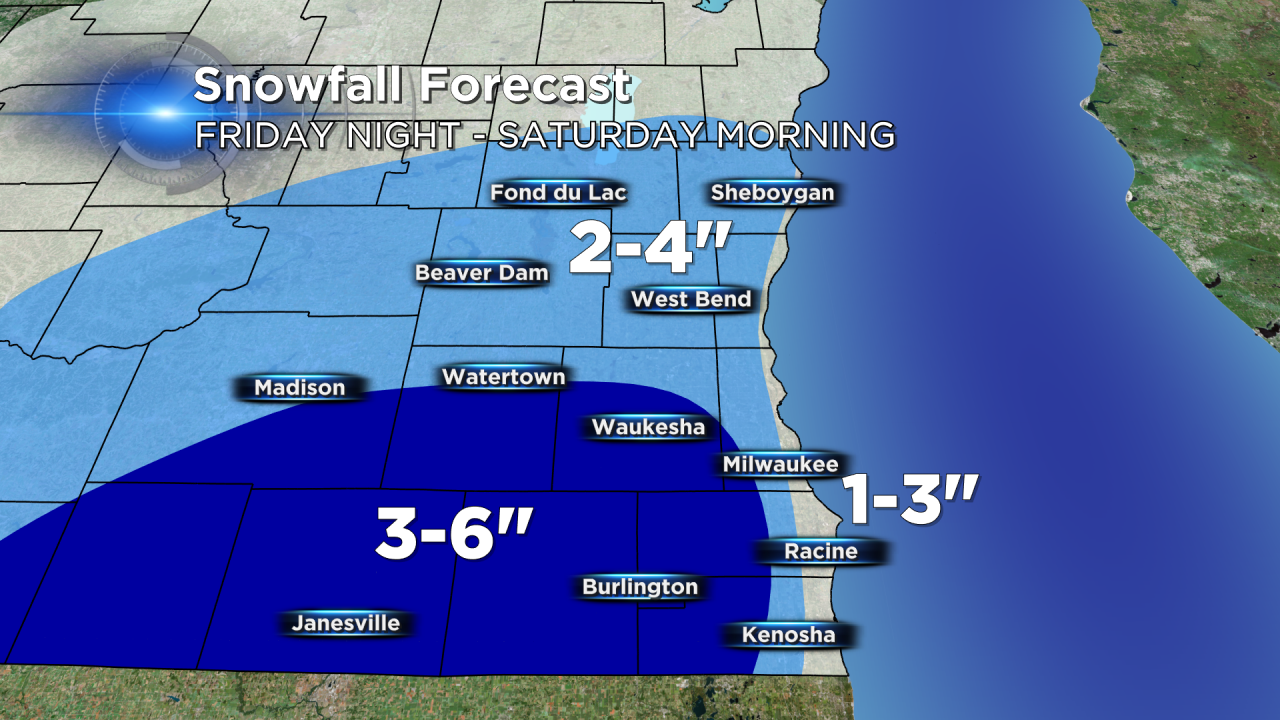 Computer models still differ on the exact track of the storm, but they're coming together better in just the last 12 hours.  Make sure to stay tuned to the CBS58 weather team for updates throughout the day.  And download the free CBS58 weather app when you're on the go away from your home and computer.  And of course cbs58.com will give you the most updated information as well.