Daily Record High Broken, Warmest Winter Temp Ever Recorded
Posted:
Feb 22, 2017 6:54 PM CST |
Updated:
Feb 23, 2017 8:54 AM CST
The idea of 70 degrees in February is quite frankly unheard of in Wisconsin. Wednesday's 71 degree is one for the record books. It easily smoked the old record of 62 back in 1984.
The typical snow cover and lower sun angle makes it very tough to even reach the 60s during February! Milwaukee only averages 1 day in the 50s during the entire month. This is the 4th 60 degree day this month, breaking the old record of 2 days. Even though Friday is our transition day as temperatures fall throughout the day, the official high will go down as 57° since that's what the temperature was at 1 AM Thursday morning. That means we had 7 days above 50° which ties the record streak.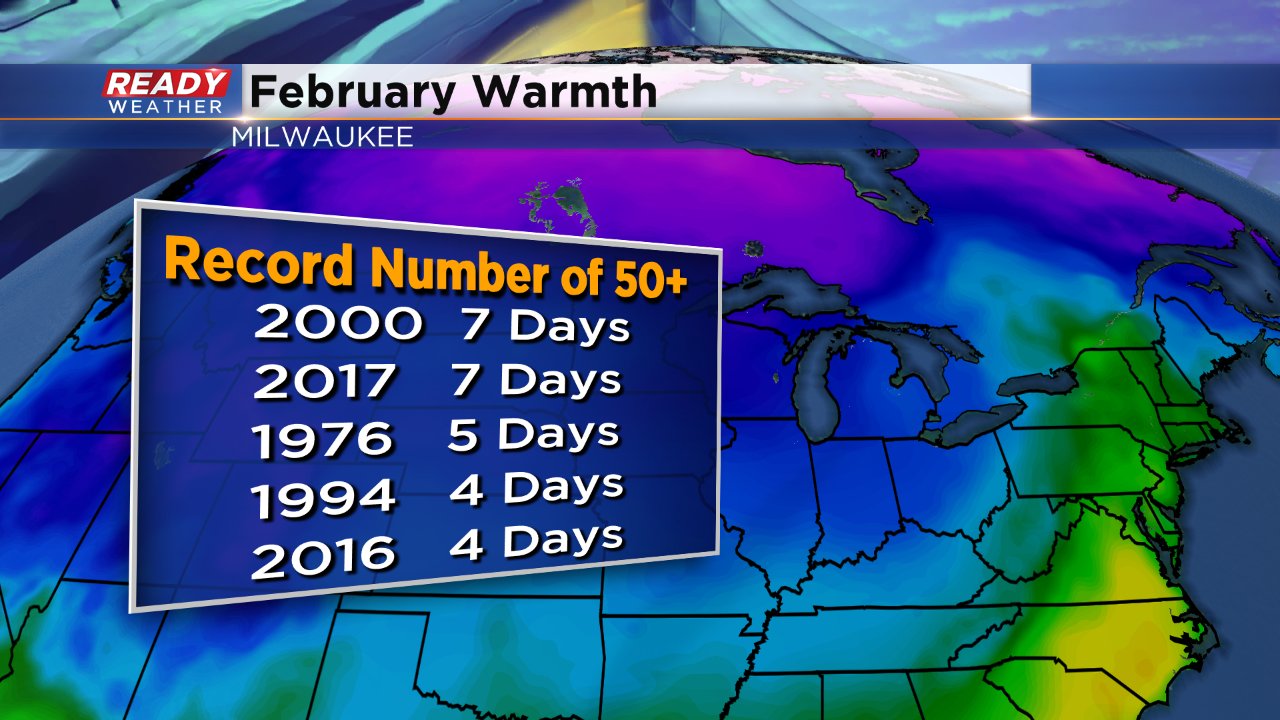 Today will go down as the all-time record high for not only February, but also for the entire Milwaukee meteorological winter. We typically don't see our first 70s until the end of May into early June. It's been about 3 months since we last had the 70s!
All in all we broke or tied nine record over the past six days including four record high temperatures which all shattered the previous record by more than five degrees.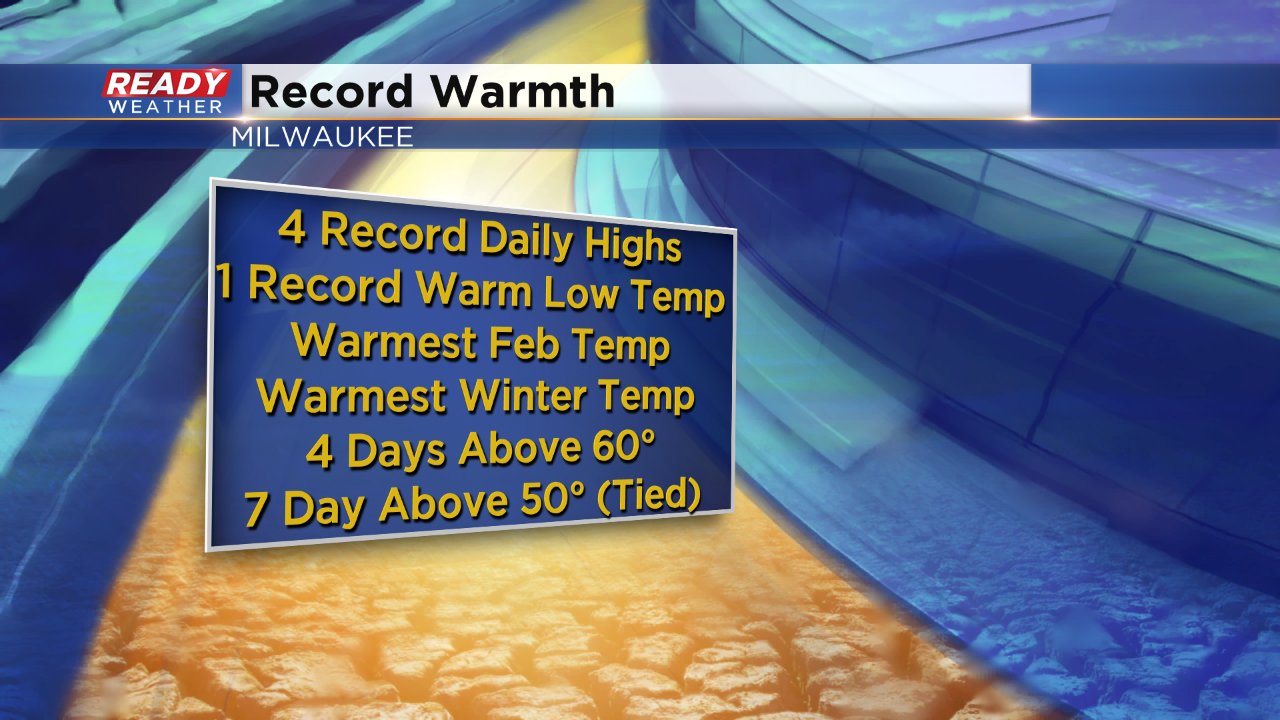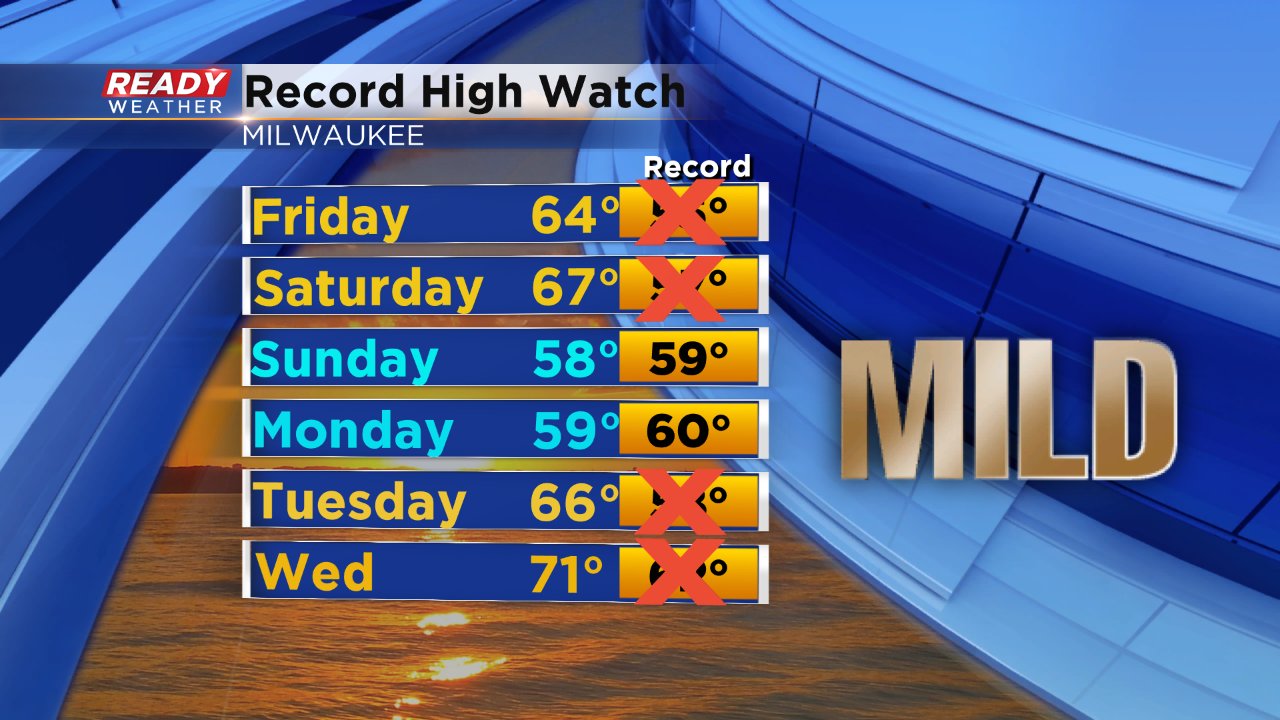 If February ended today it would be tied as the warmest February on record in Milwaukee with an average temperature of 35.1°. That number will likely go down in the remaining six days of the month but we should still end in the top 5 warmest Februaries.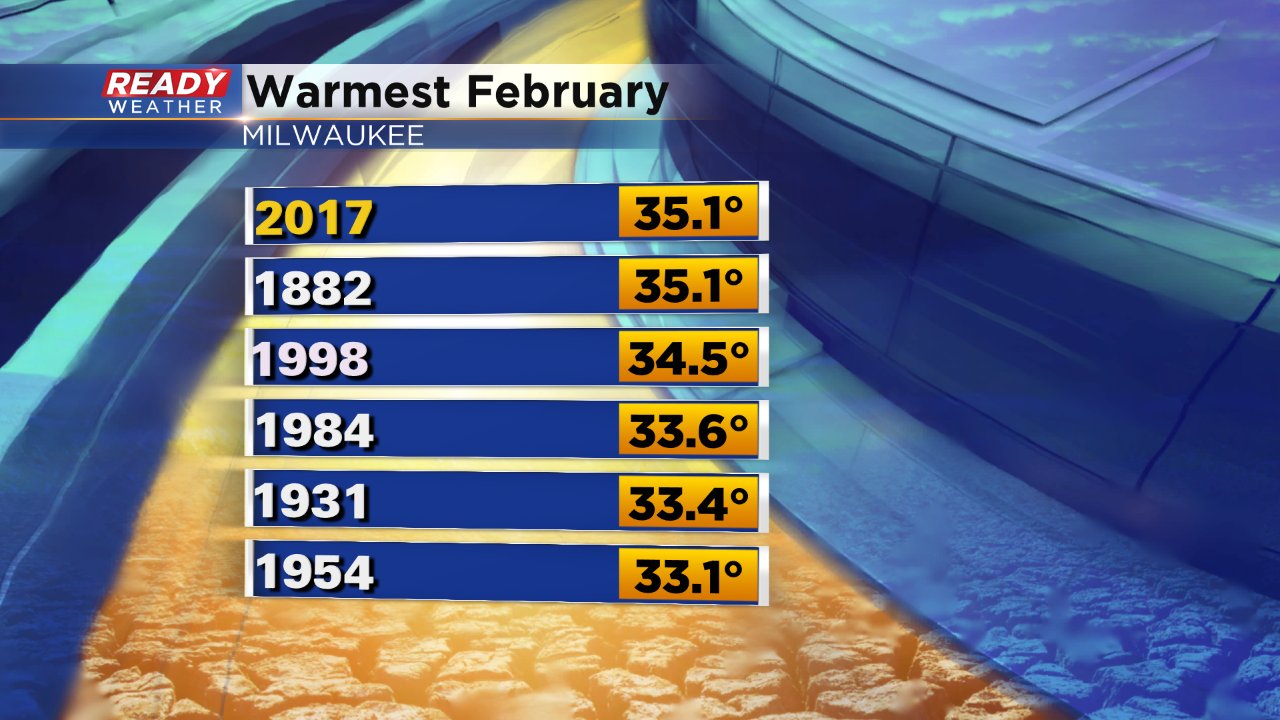 Thursday will be a shock to the system as temperatures fall back into the upper 30s on a breezy northeast wind. Rain will also pick up Thursday night into Friday morning. Some may get into the 50s on Friday but the warmth is brief with snow returning Friday night and Saturday high temperatures will hang out around freezing.