Coldest Air in Weeks Arrives as Near-Record Warm Streak Ends
Posted:
Aug 21, 2016 6:34 PM CDT
After almost three straight weeks of little change in temps, southeast Wisconsin has felt some big changes in the past 24+ hours. The first half of Saturday was stormy with a warm and humid air mass overhead. By Saturday evening you could feel that a change was happening as humidity dropped, storms turned to sprinkles and the wind picked up. Sunday morning we woke up to the coldest temperatures of August with lows in the 50s for most and lower 60s in lakeside areas.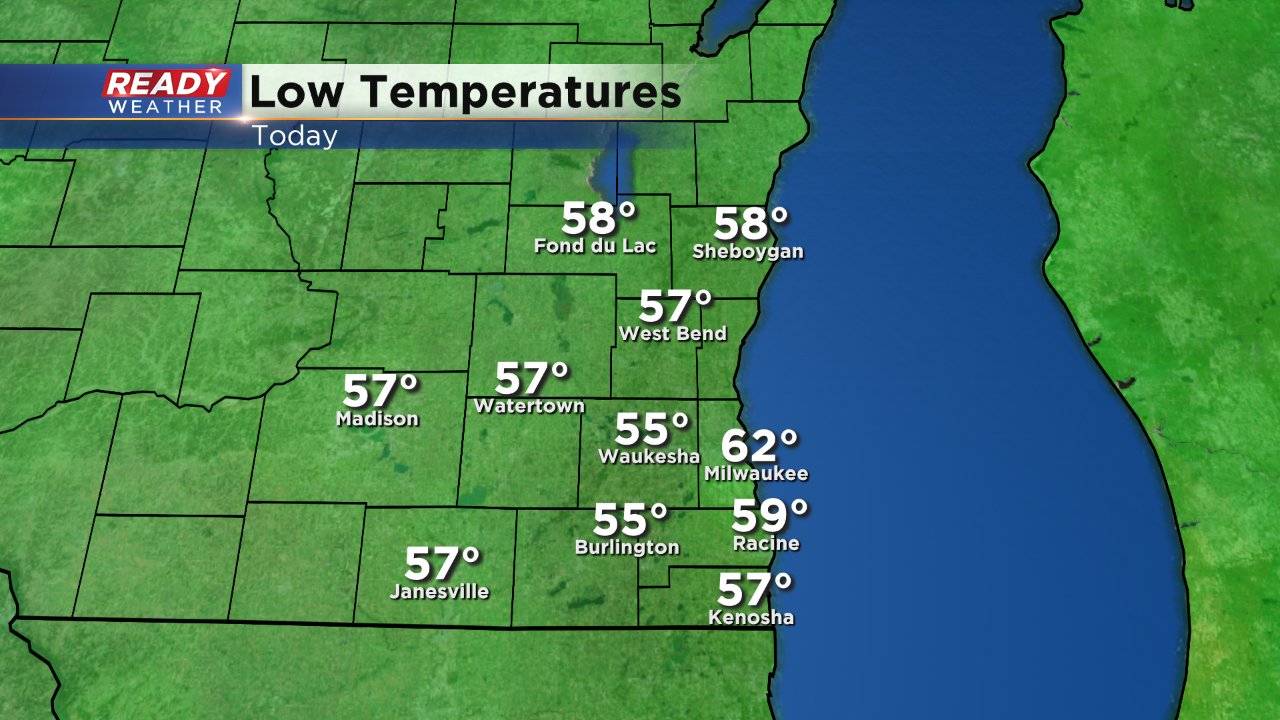 Even with some afternoon sunshine, temperatures struggled Sunday with a northwest wind and topped out in the middle 70s, below-average for the first time in weeks. Since Sunday did not make it to 80° it means our streak of days with a temperature of at least 80° will end at 20, good enough to be the second longest streak on record.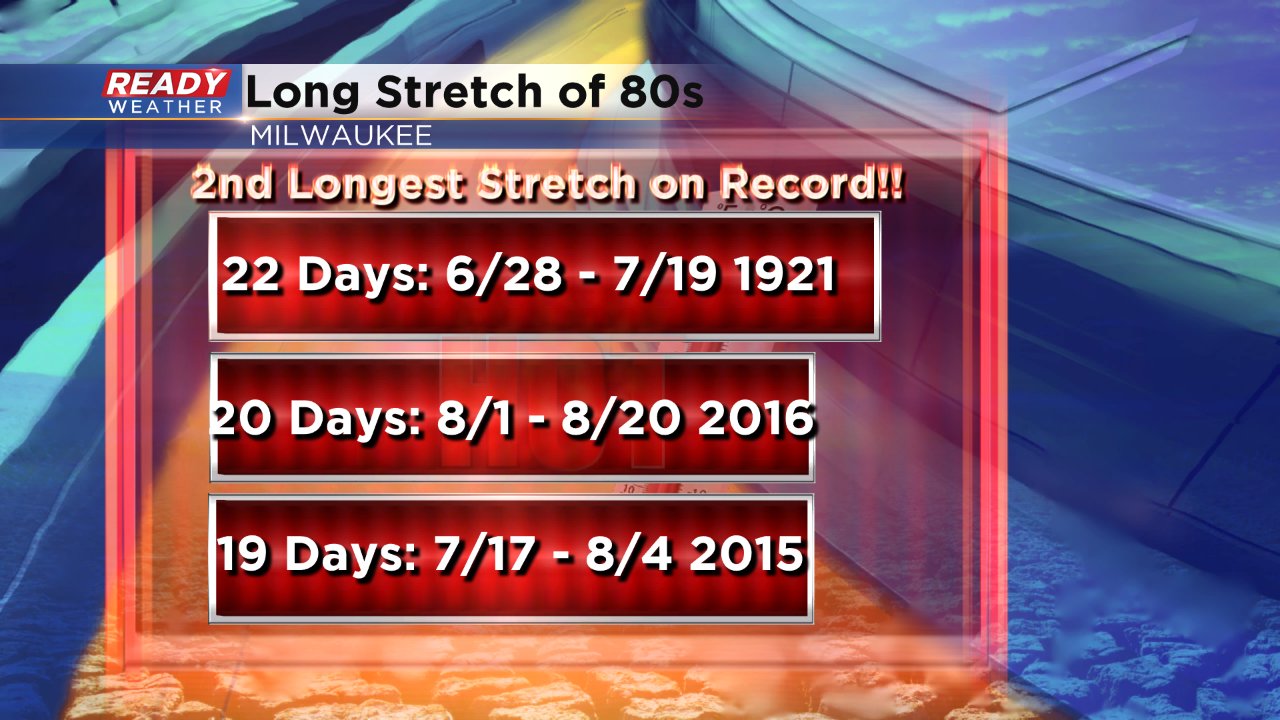 Even though Sunday was cooler than we've been used to, it was fairly close to average especially with low temps in the lower 60s. But if you thought Sunday morning was chilly, then you should definitely grab the jacket Monday morning because temperatures are expected to bottom out in the lower and middle 50s everywhere.