Coldest Air Currently Overhead
Posted:
Dec 18, 2016 7:11 PM CST |
Updated:
Dec 19, 2016 10:16 AM CST
Winter just won't stop. This weekend's snow lasted nearly 48 hours from the time snow started Friday morning to the time it ended shortly after midnight Sunday morning. As expected the highest totals were seen in our northern communities where they closed in on 12". A few of our southern communities fell just short of 6" but the majority of southeast Wisconsin saw snow totals within the forecast range of 6-12".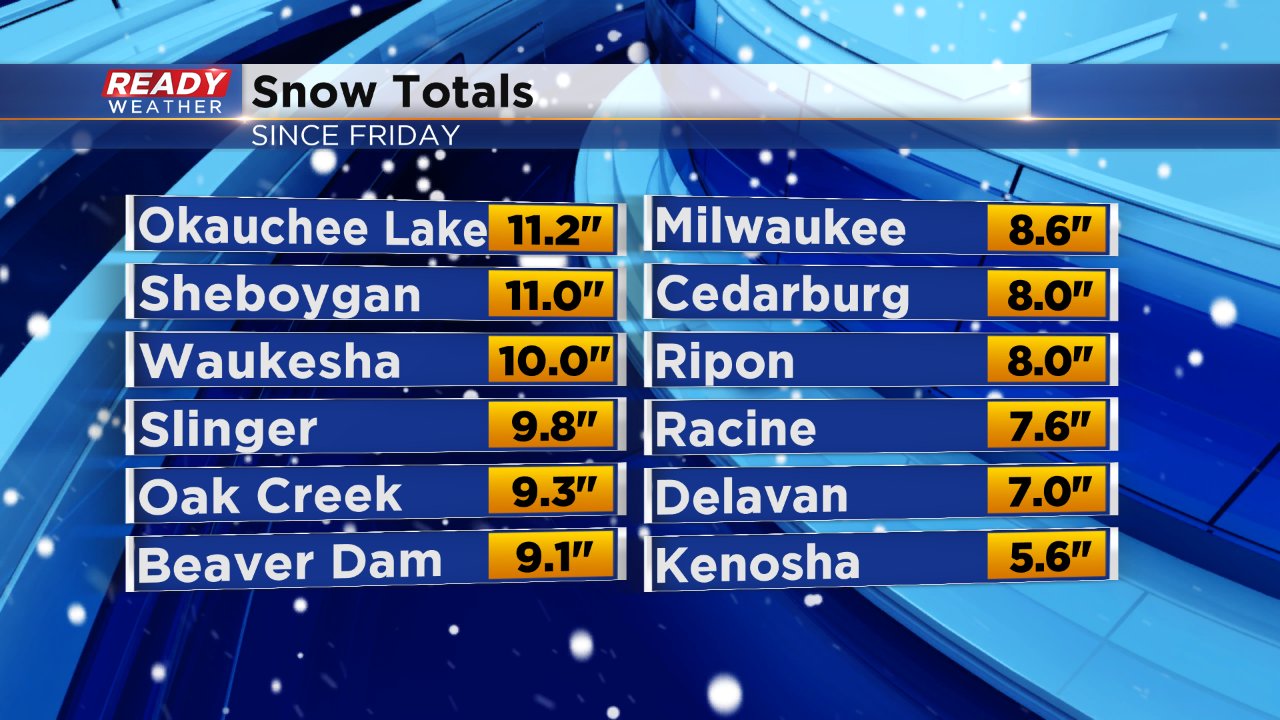 Temperatures have been cold all day Sunday. Inland spots woke up to lows below-zero and lakeside locations barely stayed above the goose egg. Despite the sun, it will continue to get colder Sunday night. Low temperatures will likely be felt around midnight before a wind shift arrives allowing temps to warm up slightly by the Monday morning commute. Lows will range from around -10° in lakeside areas to -20° in inland spots.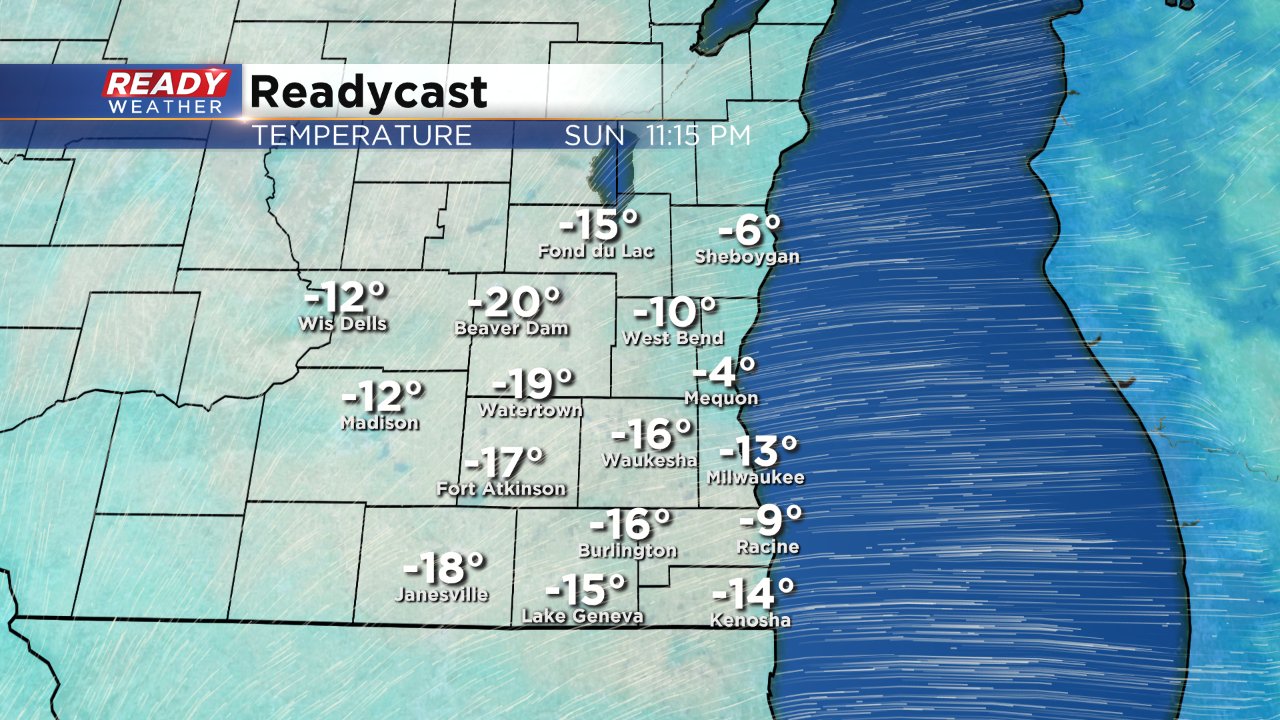 Adding in a bit of a breeze it will feel colder with wind chill values expected from -35° to -25° all throughout southeast Wisconsin.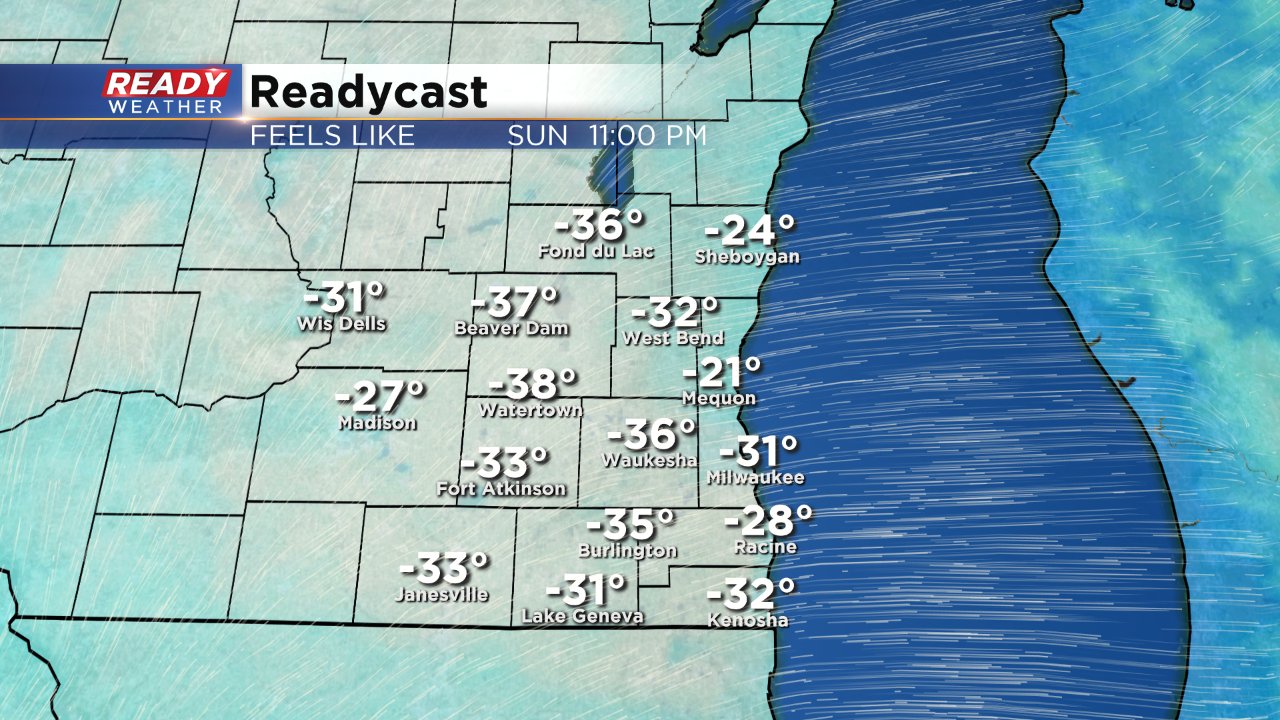 A wind chill advisory remains in effect until 10:00 AM Monday morning due to the dangerous cold where frostbite can develop within 15-30 minutes.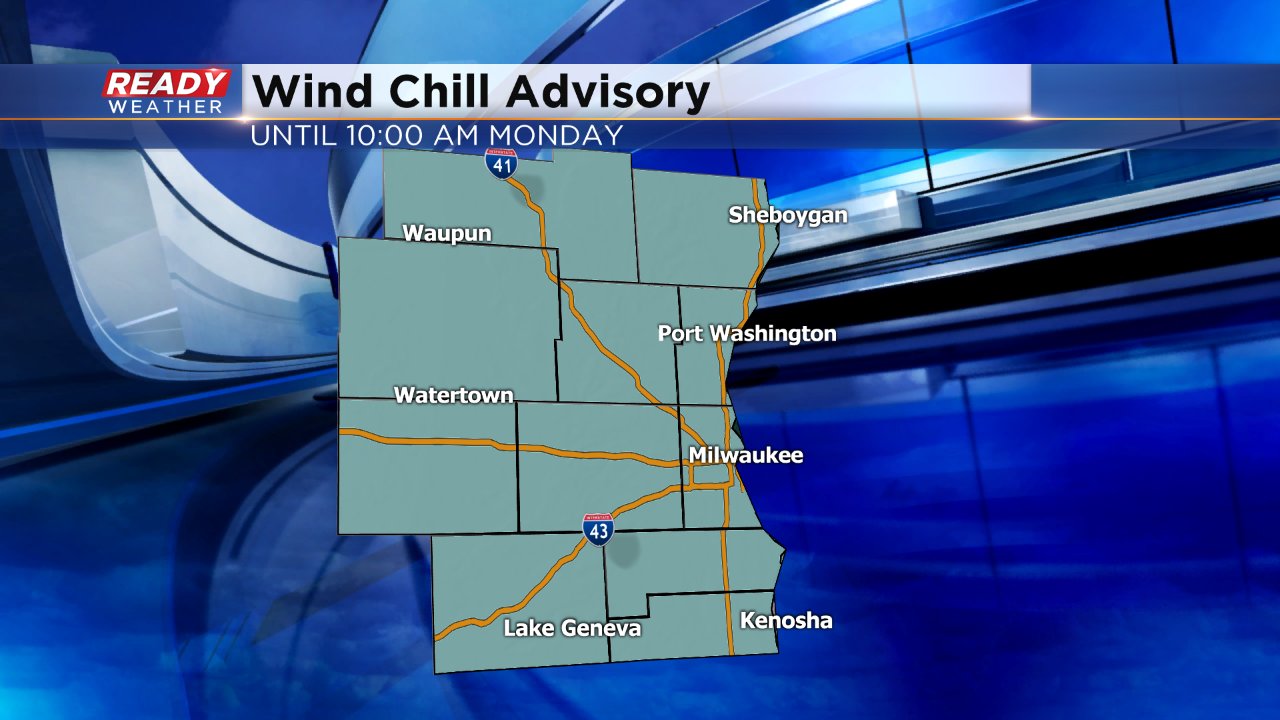 This bitter cold is on track to be the coldest in years for southeast Wisconsin. The coldest we got to last winter in Milwaukee was -5° on January 18 and although we came close this past Thursday (low was 0°), Milwaukee has yet to go sub-zero this winter.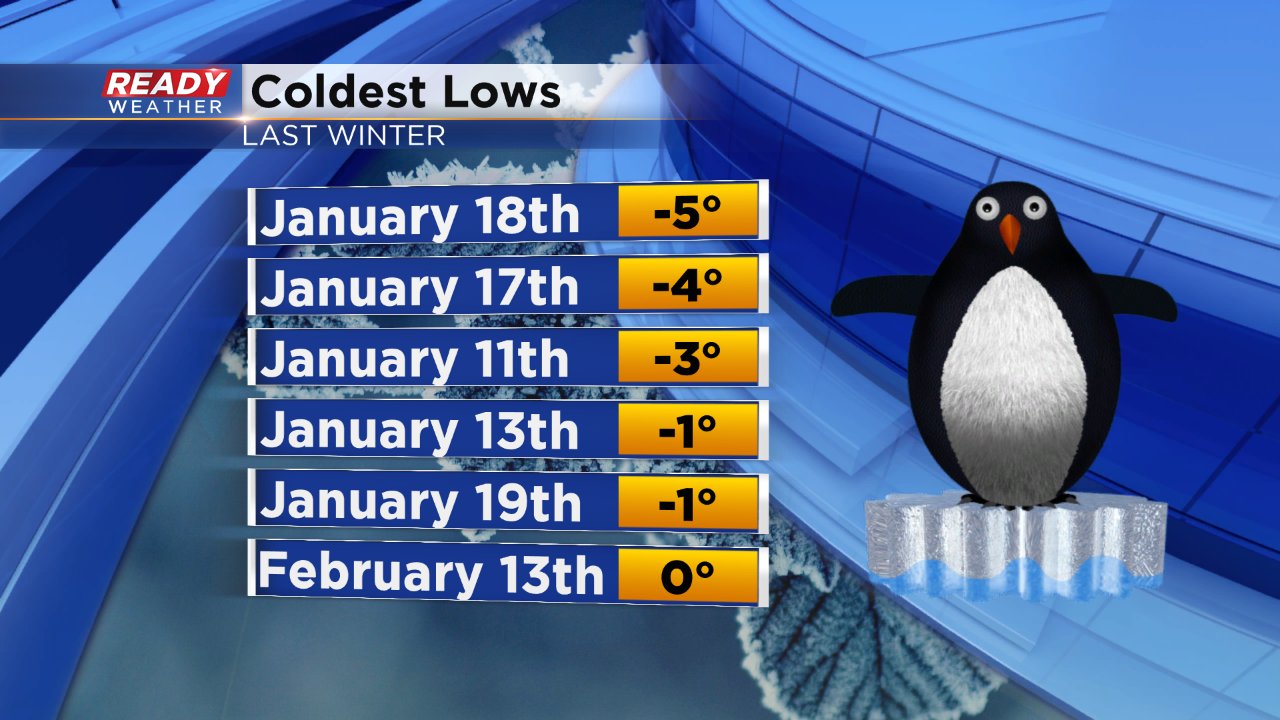 Monday's low will likely be the coldest since February of 2015 when we had a low of -9°. Even though it will be the coldest in two years it's still very far from the record of -22° set in 1884.