Chance for Thunderstorms, Some Strong, on Tuesday
Posted:
Mar 13, 2016 9:08 PM CST
As Sunday into Monday's rain wraps up we are already looking ahead to our next chance for showers and storms on Tuesday. Monday's rain ends by noon at the latest giving us an 18 hour dry period before rain showers and thunderstorms start forming on Tuesday.
A few scattered showers may be possible on Tuesday, but a better chance for showers and storms is present Tuesday afternoon and evening as a cold front pushes through Wisconsin.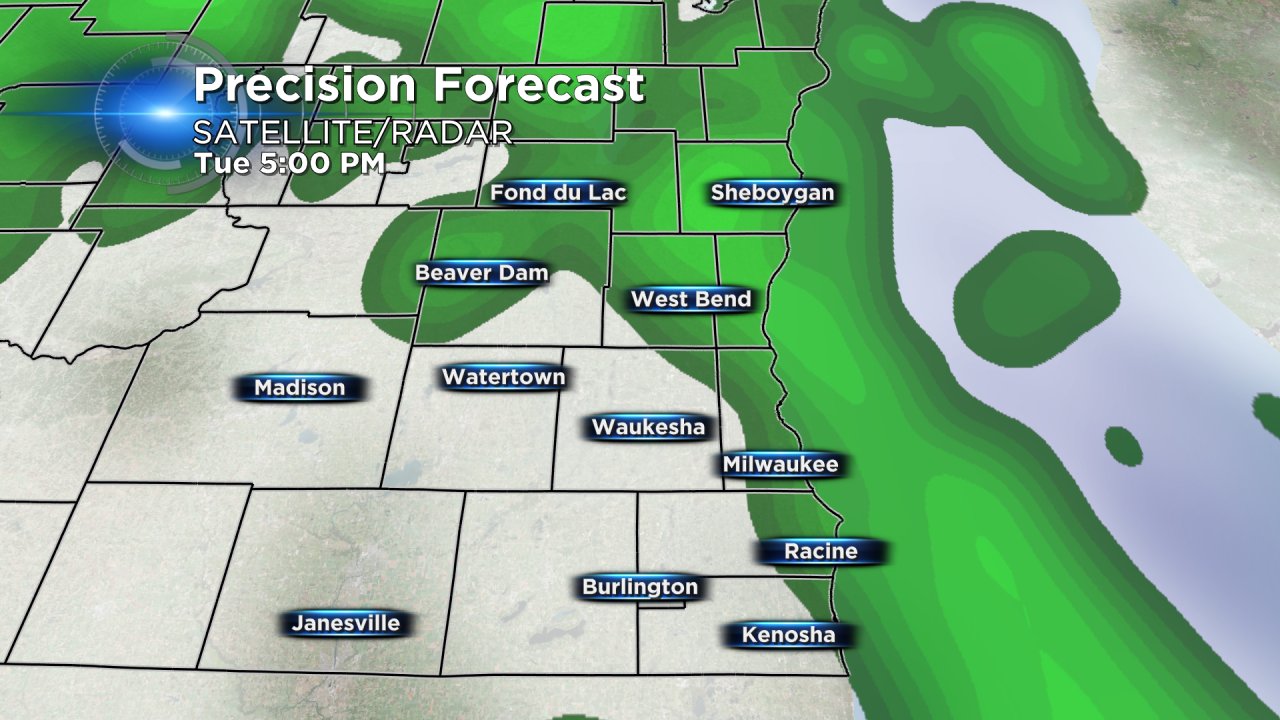 Right now, the best timing for these storms will be from 3:00 PM to 9:00 PM. With the storms still three days away there are plenty of unknowns when it comes to severe weather. The National Weather Service has placed southern Wisconsin in a "marginal" risk for severe weather with a "slight" risk and better chance for severe weather just across the border in northern Illinois.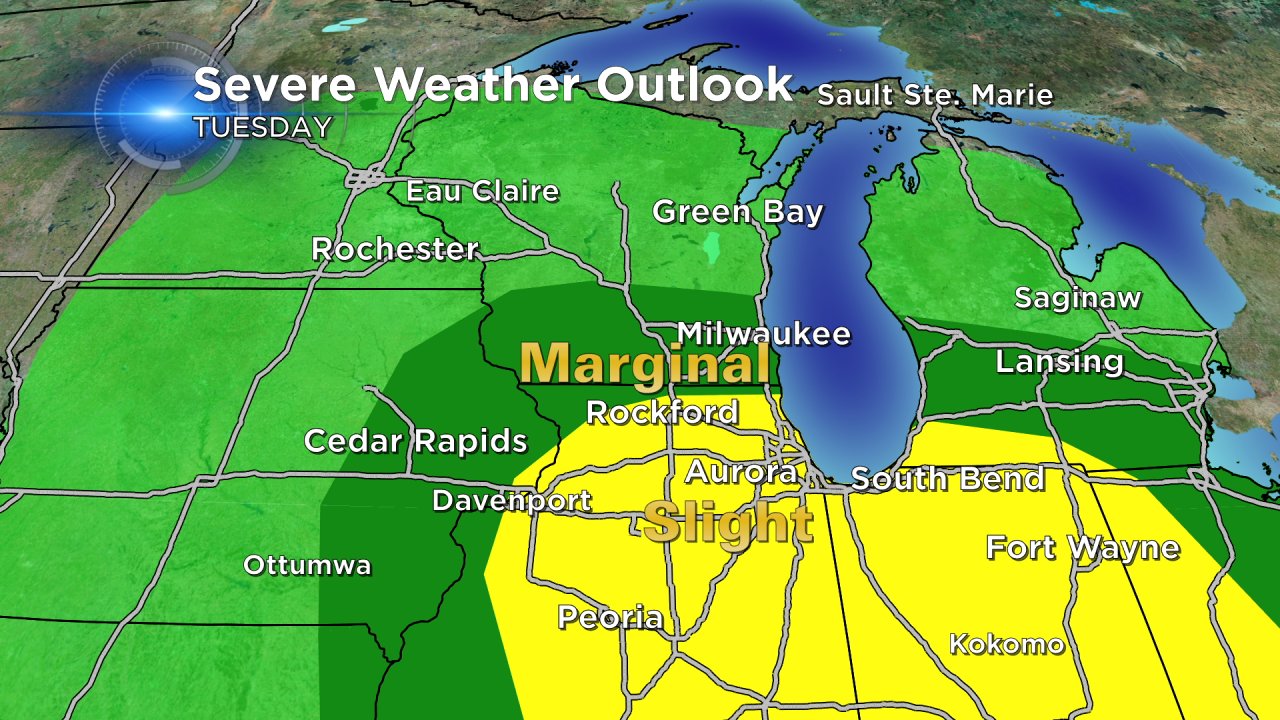 A few questions remain in order for severe storms to form, the biggest of which is what happens Tuesday morning. If the morning is scattered with rain showers and clouds stick around southern Wisconsin likely won't pick up enough instability for strong storms to form. As of now, it does look like an isolated chance for a strong thunderstorm is possible during the late afternoon on Tuesday.
Stay with the CBS 58 Weather Team for updates on the approaching storms and download the CBS 58 Weather App so you can get the latest radar and weather warnings sent right to your phone.