Big Cold Arrives, Dangerous Wind Chills Possible
Posted:
Jan 10, 2016 8:34 PM CDT
Once the snow stopped falling Saturday night the wind picked up bringing in the coldest air since the beginning of March 2015 - 10 months. As forecast by the CBS 58 Weather Team everyone in southeast Wisconsin picked up 1-3" of snow Saturday.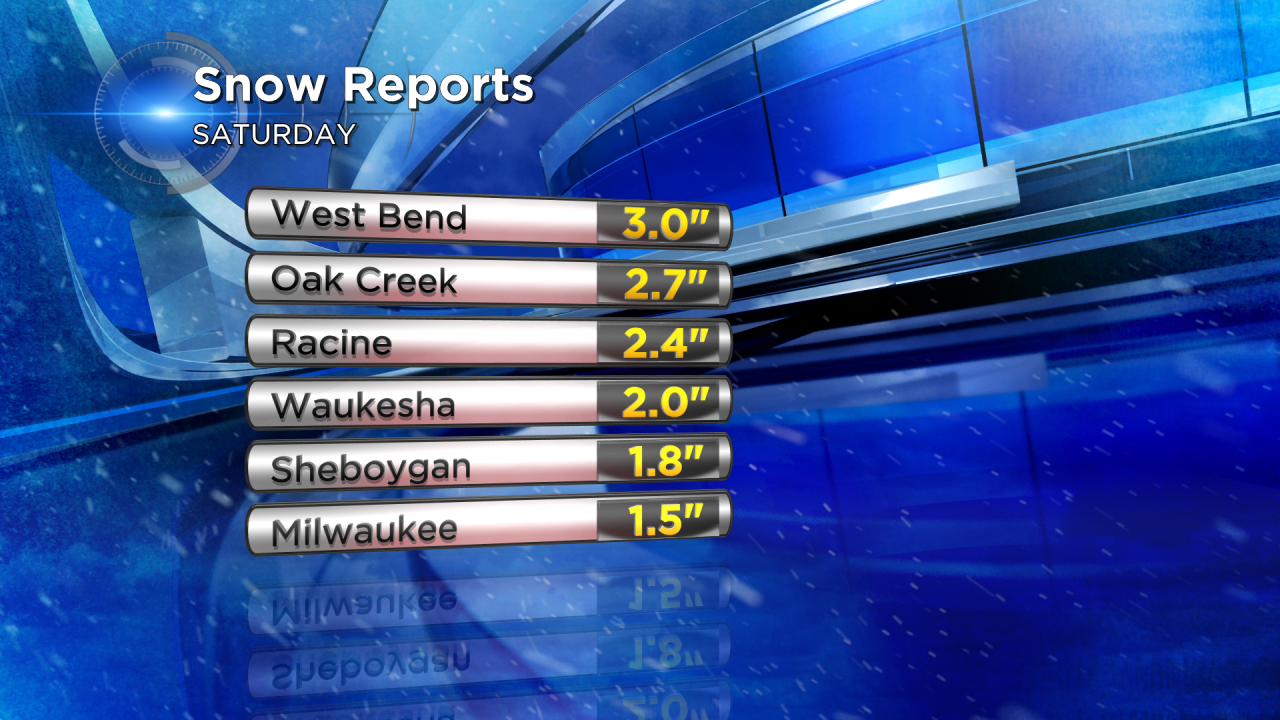 Since the snow ended temperatures steadily dropped all day Sunday starting around 23° at midnight and dropping into the single digits by evening.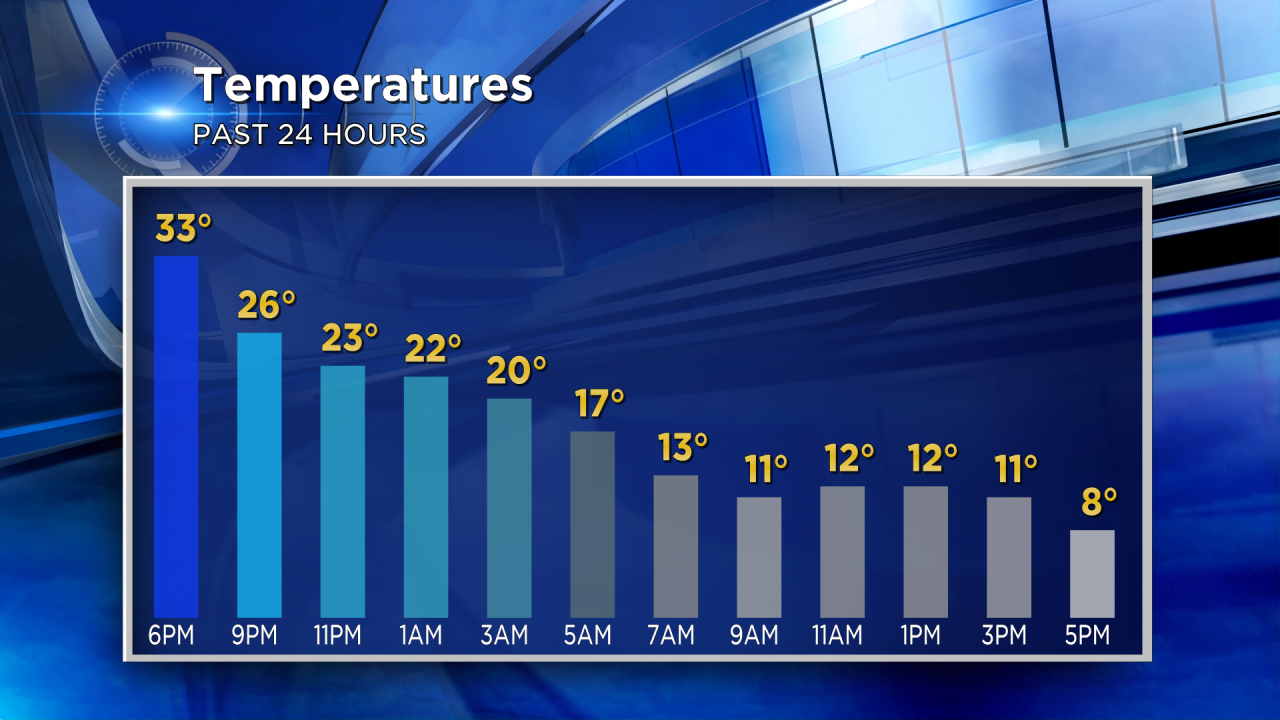 Wind chills Sunday night into Monday morning will reach near dangerous levels as low as -20°, this is just above criteria for a wind chill advisory.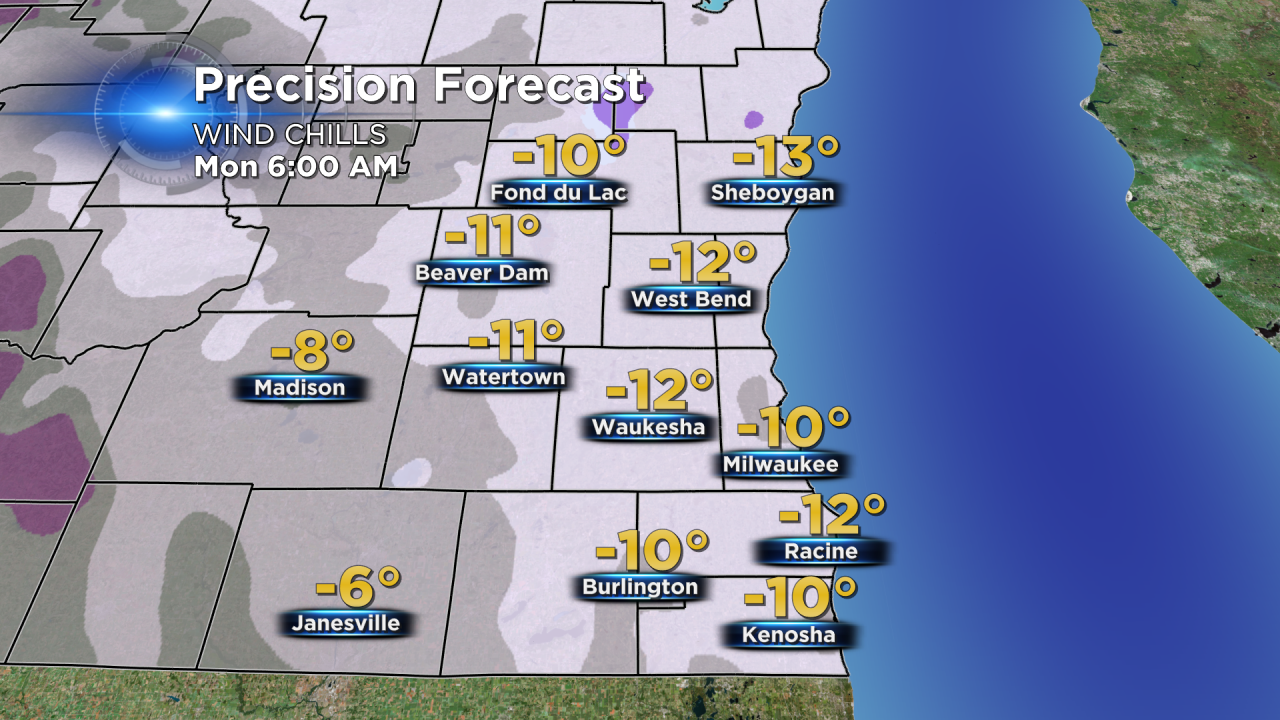 It isn't until Monday afternoon that wind chills finally rise above 0° as wind lightens and air temperatures rise into the teens.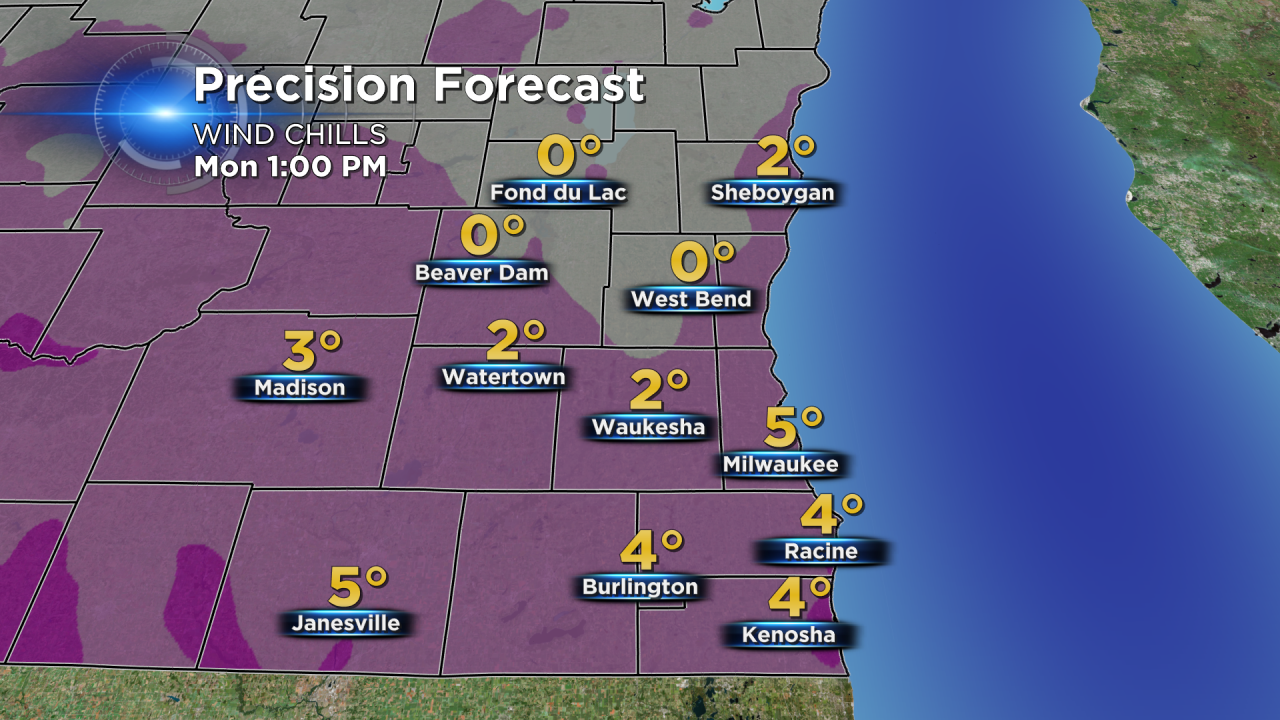 Get used to the chill as temperatures the next few days are similar with highs in the teens, lows in the single digits with below-zero wind chills at night.