Another round of heavy rain and gloom on the way
Posted:
Apr 30, 2017 7:22 PM CDT
The weather has been pretty dismal since Saturday afternoon. We had a few rounds of heavy rain on Saturday and although there hasn't been much heavy run on Sunday, there has been a lot of mist and drizzle. After a brief break in the rain and mist Sunday afternoon more is expected Sunday night and more mist and drizzle is expected Monday.
Here are some of the rainfall totals from Saturday as of Sunday afternoon: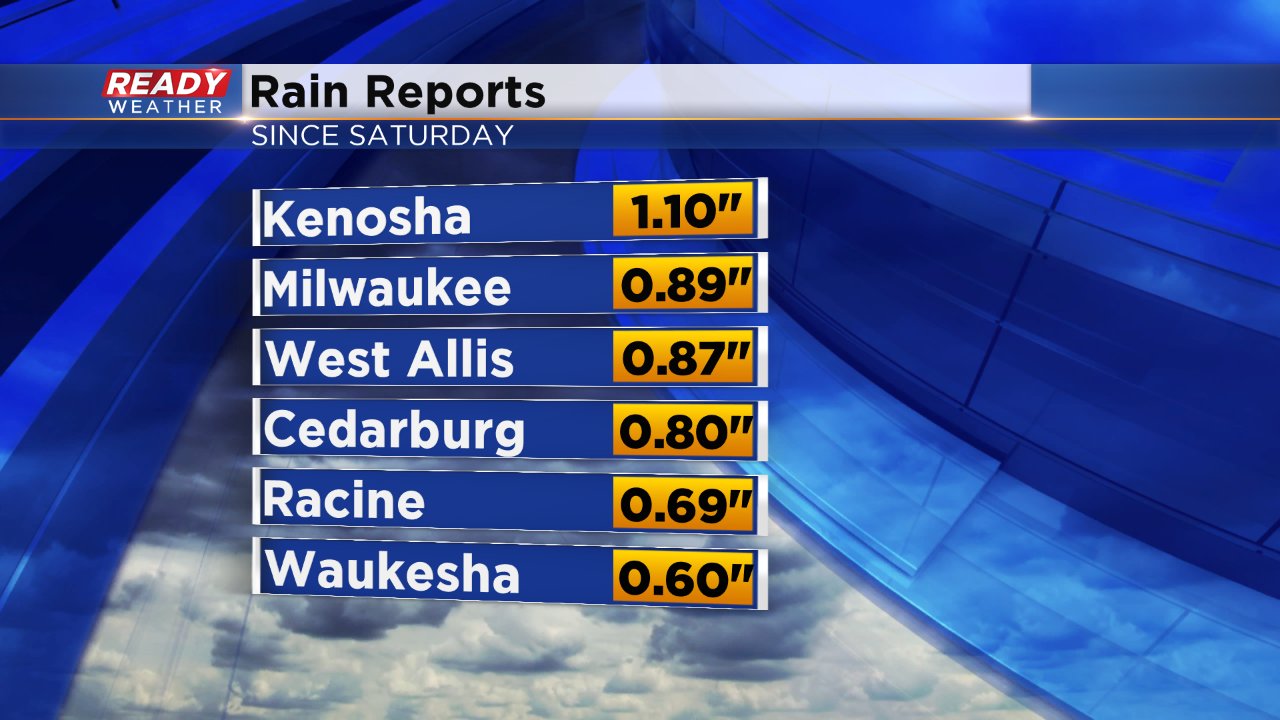 A round of heavy rain is possible after 10 PM Sunday night along with the chance for thunderstorms. A few of those storms may bring some small hail as well.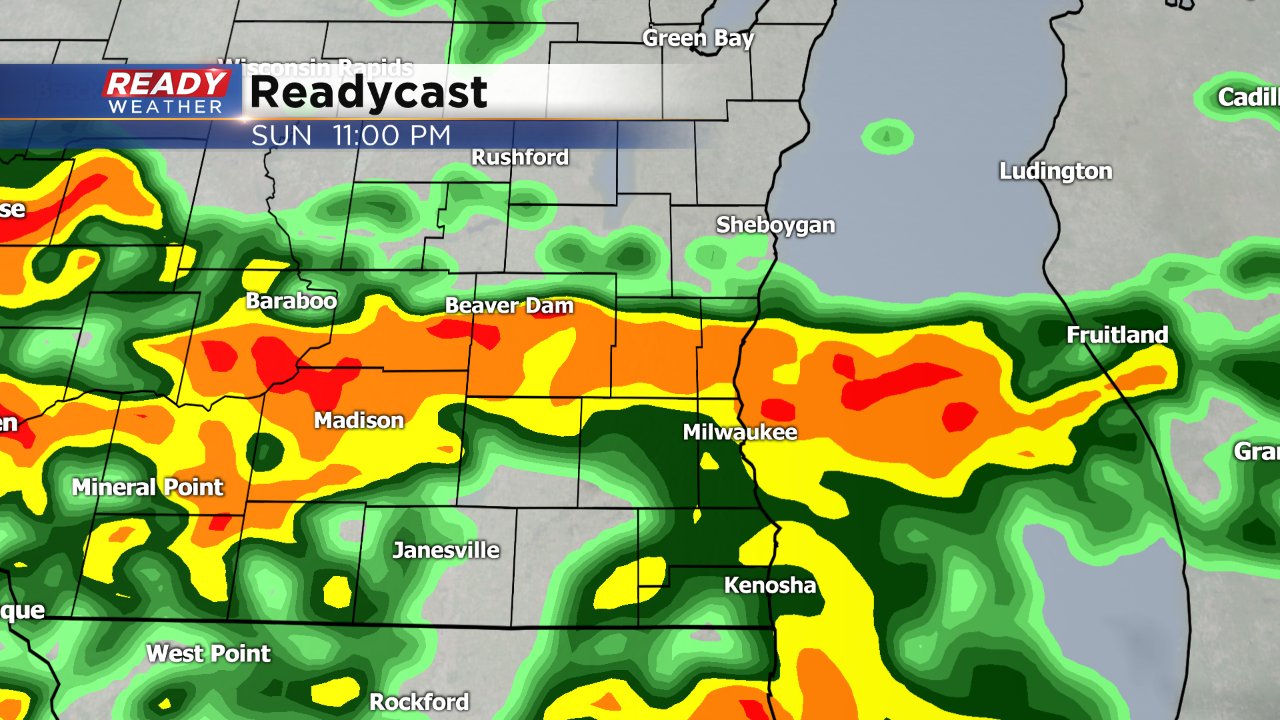 A half inch of rain will be possible with heavier thunderstorms Sunday night. More scattered light showers and gloominess are possible for most of Monday. A few rain showers may even linger into Tuesday where a snowflakes cannot be ruled out. All in all by the end of Tuesday most communities will likely pick up another half to full inch of rainfall.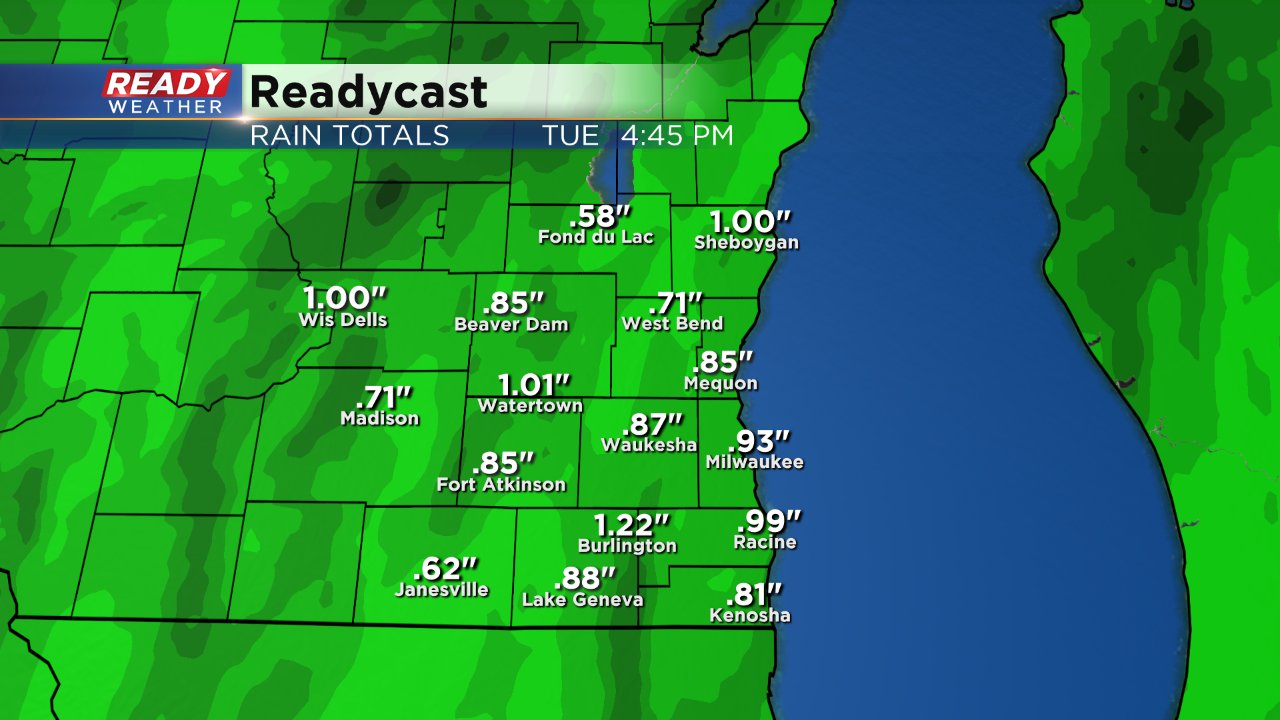 Widespread flooding concerns have eased a bit, but flooding could definitely still be an issue for those that live along the Fox River in Kenosha County. A flood warning remains in effect there with the water level expected to rise above flood stage to 11.4' which will put the river into a minor flood.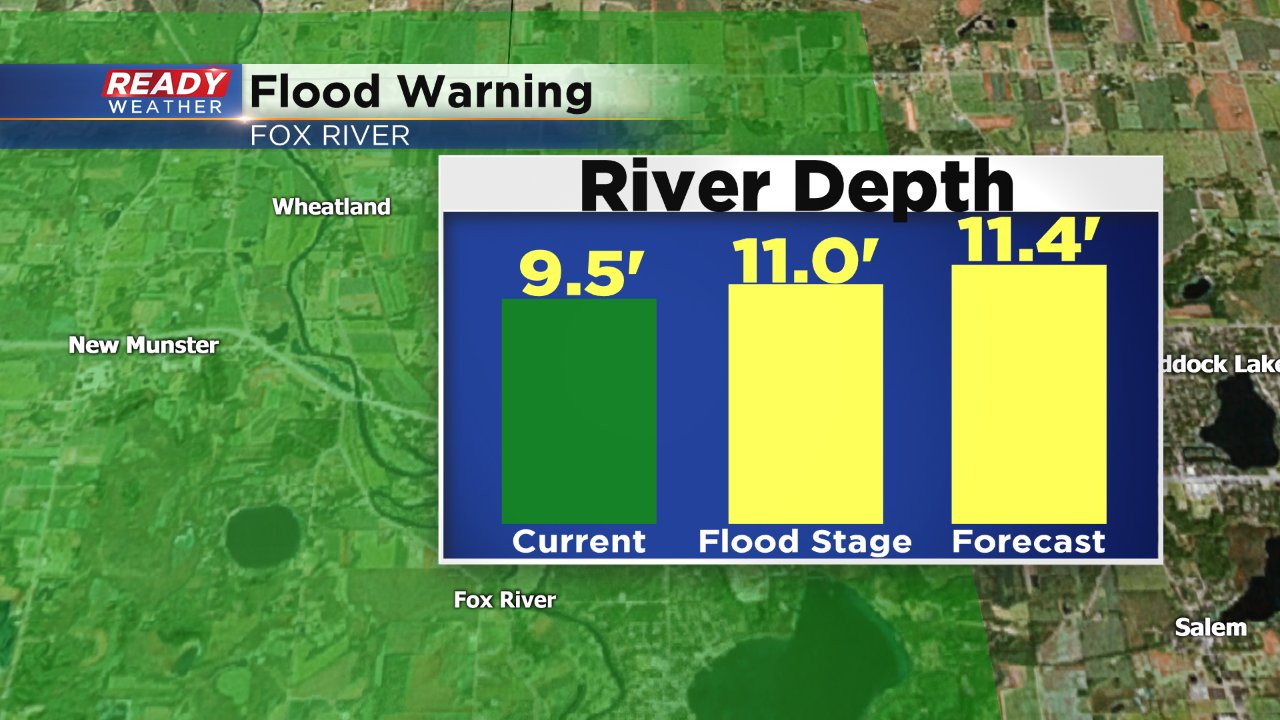 Download the CBS 58 Ready Weather app the track any storms that form.