After Morning Rain Storms are Done Sunday
Posted:
Jul 16, 2016 8:04 PM CDT |
Updated:
Jul 18, 2016 12:13 AM CDT
EVENING UPDATE: The morning activity took all of the energy away from the atmosphere leaving us with a breezy mix of sun and clouds this afternoon. Next chance for rain arrives Wednesday.
---
1:00 PM UPDATE: As discussed in detail below, the morning's showers and storms are having a big impact on afternoon and evening storm potential. This morning a complex of heavy rain and thunderstorms with gusty wind moved through the area allowing most places to pick a much needed up to 0.50" of rain. That morning activity has stabilized our atmosphere making it more difficult for afternoon and evening storms to form. A few isolated storms may be possible Sunday afternoon/evening but the majority of the area will stay dry.
---
6:30 AM UPDATE: A complex of heavy rain and storms has just entered our western and northwestern communities and is expected to move southeast throughout the rest of the morning. Although an isolated strong to severe storm is possible, severe weather is not likely or expected. 
How strong this morning's storm activity is and how quickly it clears will have great implications on the probability of a second round of rain and storms in the afternoon and evening. At this point, PM storms are still possible. More on some of the questions in today's forecast can be found in the original Ready Weather Blog below
---
Earlier this week the Ready Weather team told you that we are officially in the dry category thanks to a very dry July where we've only picked up 0.15" of rain so far. There is a good chance the monthly total will increase on Sunday. 
We are tracking two waves of storms to move through southeastern Wisconsin on Sunday. The first arrives in the morning. This will be the remnants of some severe storms in the Dakotas forming a cluster and moving southeast. A line of heavy downpours and storms is expected to move NW to SE across our area from 6:00 AM until Noon. An isolated severe storm is possible with this morning activity, but doesn't look likely.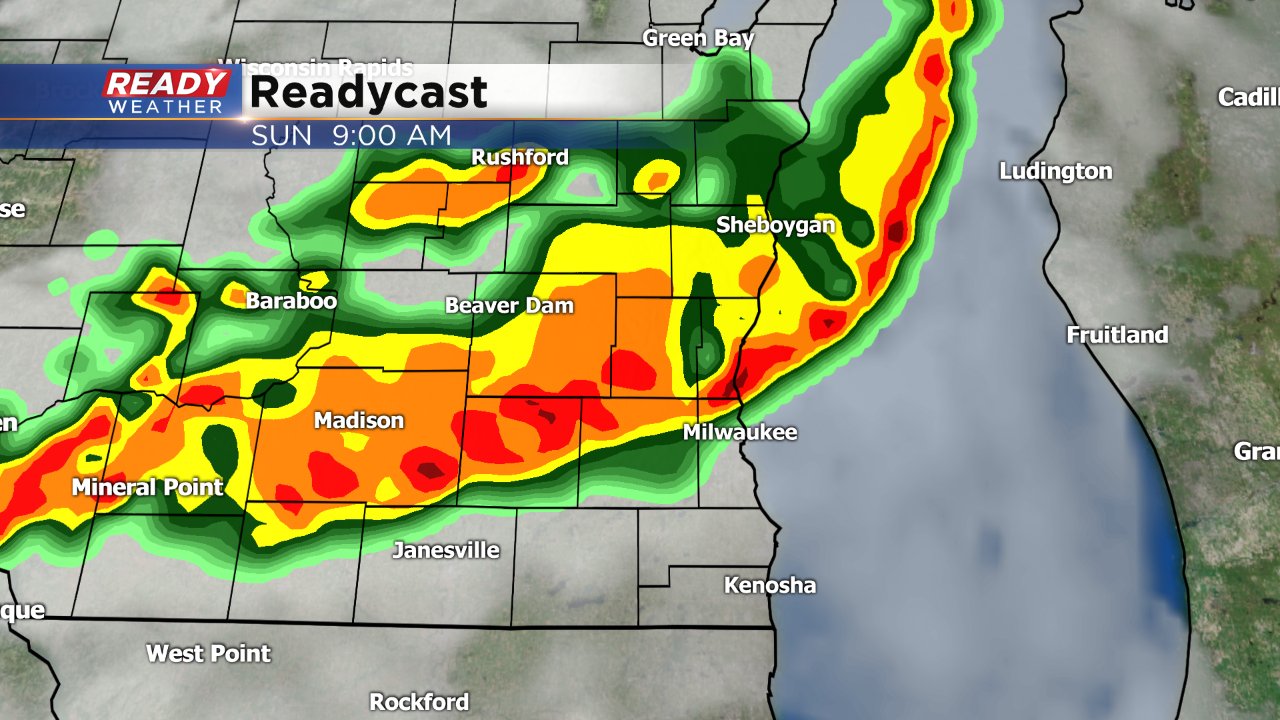 The second round of storms in the afternoon and evening will be highly conditional on the morning's rain. If, for some reason, the morning rain and storms fail to reach us then that gives us a good chance at afternoon storms. If we do see the morning storms, as expected, the question will become how quickly the clouds can clear giving us more sunshine and therefore more storm energy. Another question will be the source of lift. We need a kick to get storms moving. That lift could come in a variety of ways, but a boundary leftover from the morning's storms looks the most likely. Timing for the afternoon/evening round of storms is somewhat up in the air but 4 PM - 10 PM looks like the best bet.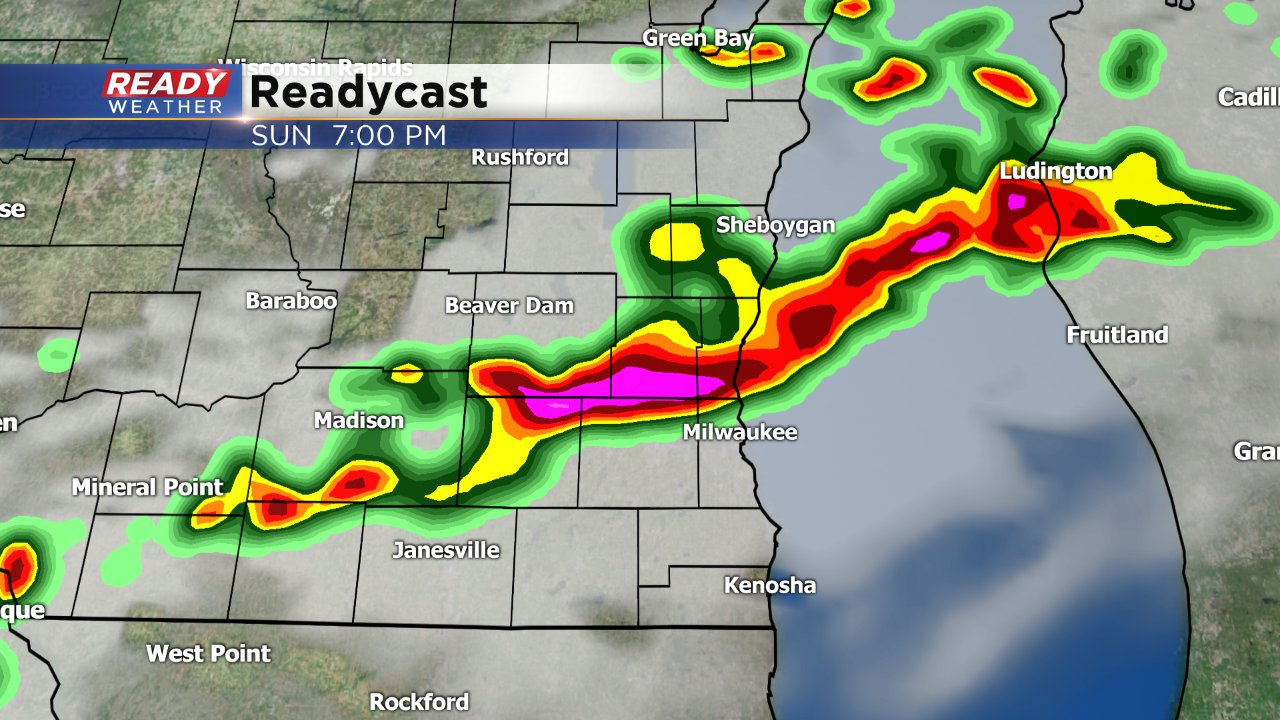 As of Saturday, the storm prediction center has most of Wisconsin in the "slight" risk for severe weather. This is the same risk we have been in for the past few events that did not materialize, but our confidence is slightly higher for Sunday's activity due to better conditions in the atmosphere than compared to the past few weeks' chances.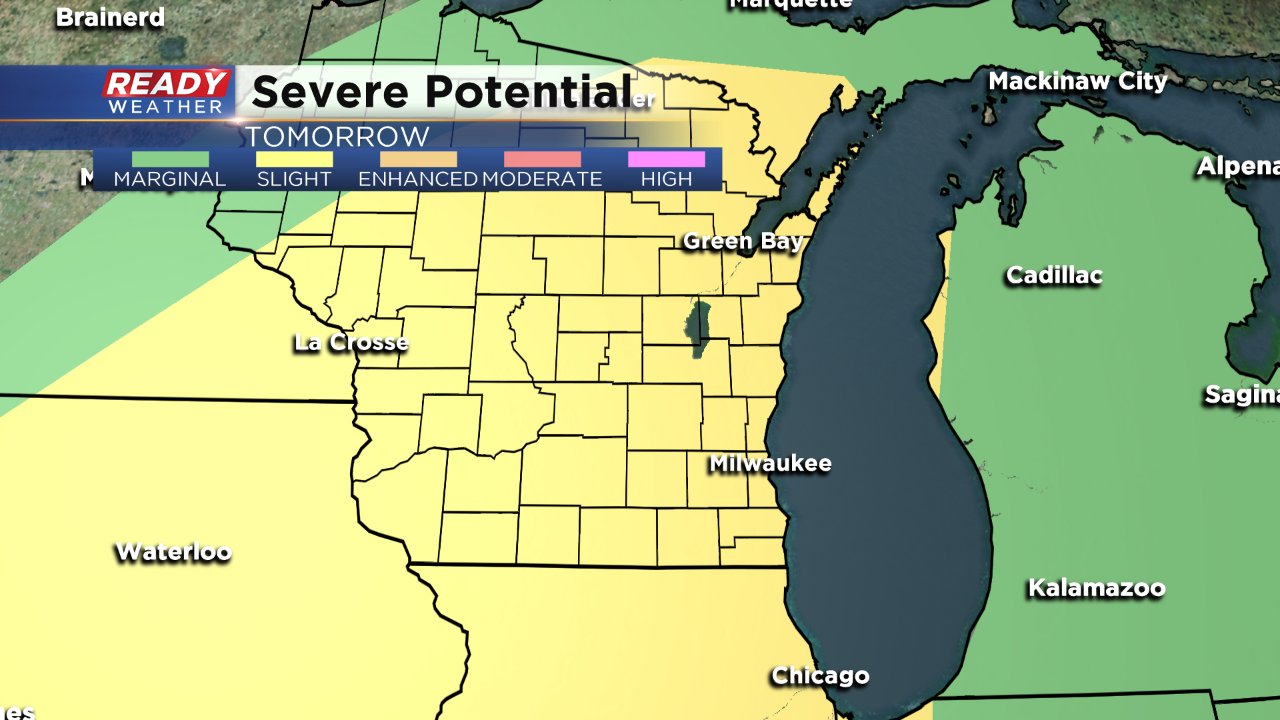 As is common with strong to severe storms this time of year, if they do develop hail and damaging wind will be the main threats. Hail will likely be the initial threat as individual storms form then transitioning to a damaging wind threat as storms cluster. An isolated tornado cannot be ruled out especially with isolated storms.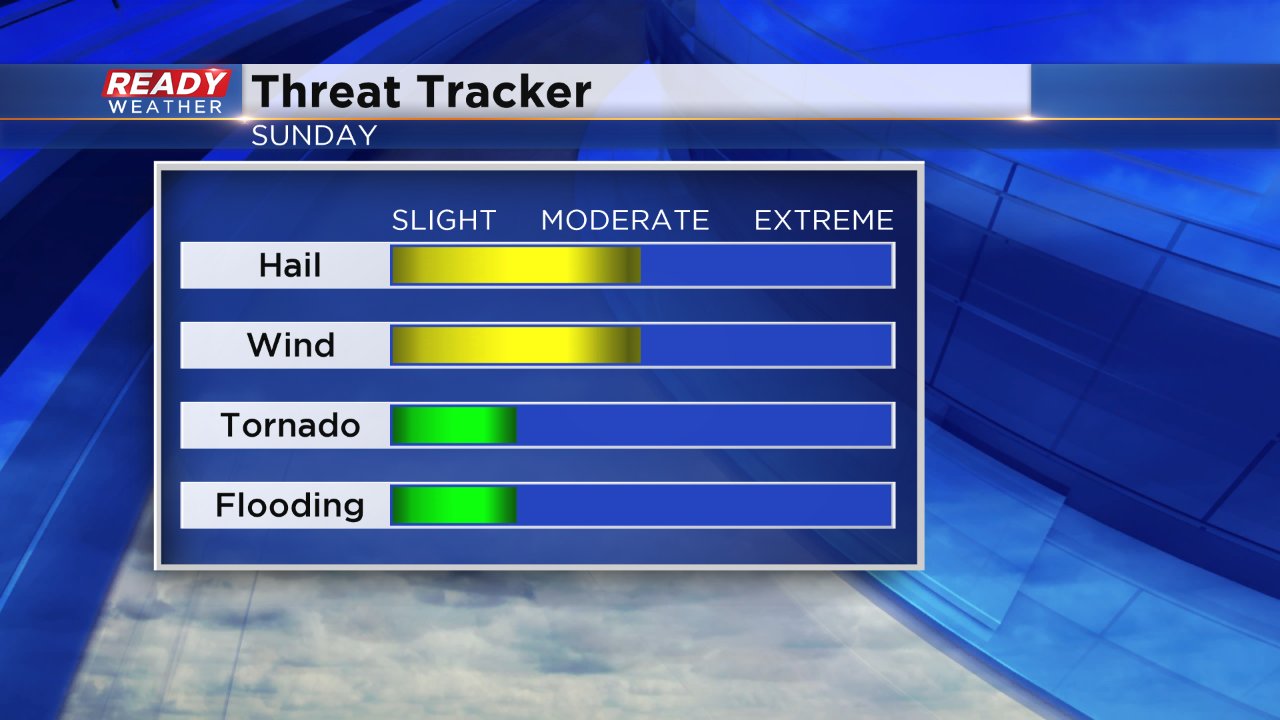 We desperately need some good rain and this may be our best shot so far in July. With the morning's wave of storms a good half inch to full inch of rain may be possible. Those that do see afternoon/evening storms will likely see another inch or so in heavy downpours. Finally!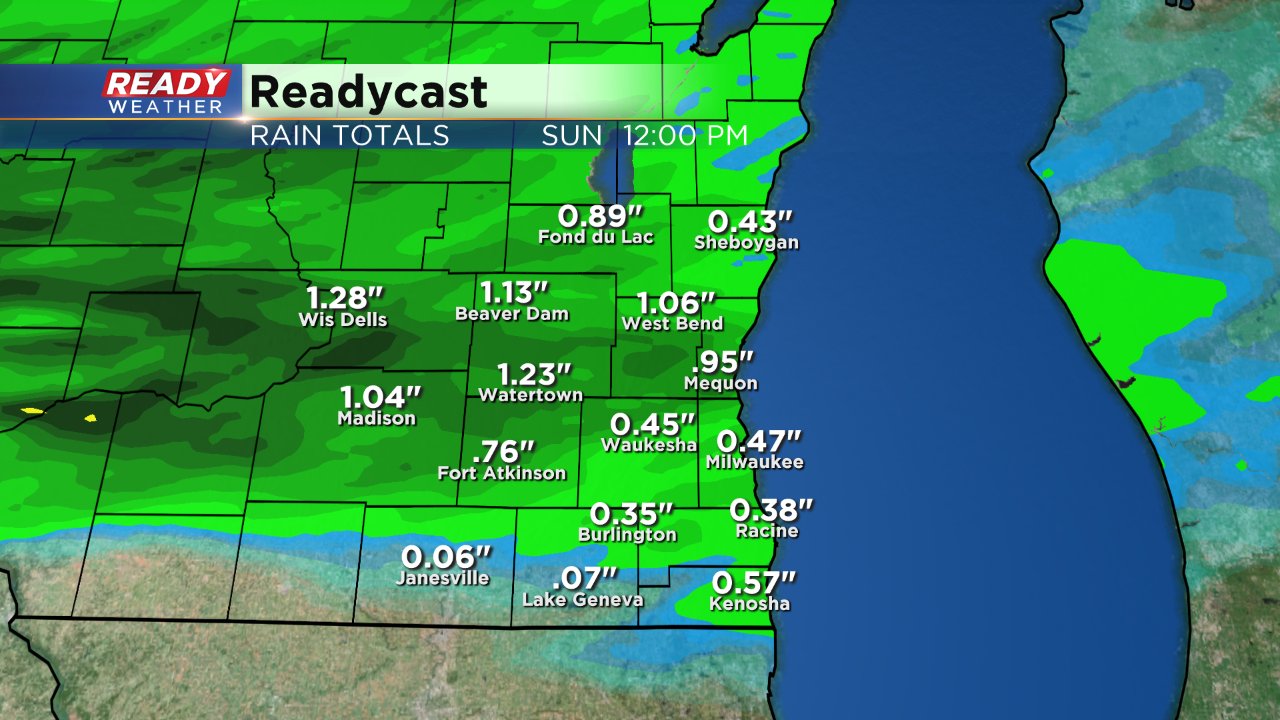 Even though there are a few questions and the severe storm chance isn't a home run, it is still present and that means that you need to be ready. One way you can be prepared for the storms is by downloading the CBS 58 Weather App where you can stay up to date on the latest radar, warnings and changes in the forecast.