After Light Snow February Still Well Behind on Total Snowfall
Posted:
Feb 25, 2017 7:46 PM CST
Winter is back. After 15 days above-average and temperatures soaring into the 60s and even 70s, the chill is back and snow fell across southeast Wisconsin Friday and Saturday. Most places only saw fairly light snow with freezing rain and drizzle causing most of the issues on roadways. Officially Milwaukee picked up 0.7" of snow with cities near the border seeing little more than a dusting but northern communities getting a few inches.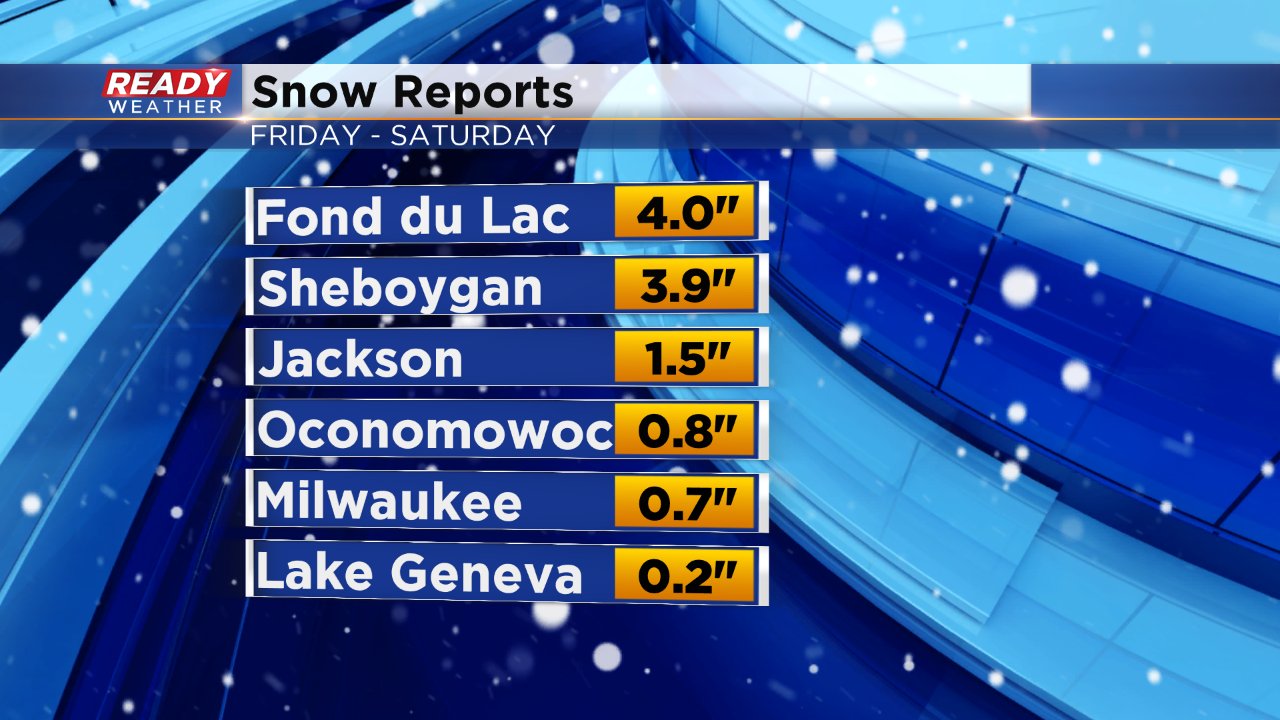 Including this latest snow, Milwaukee has picked up exactly two feet of snow so far this winter which is even less than we had at this time last winter (a winter which many considered very wimpy in southeast Wisconsin.) When looking at averages, we should have snow totals of more than three feet by this time so we are about a foot below when it comes to snow averages.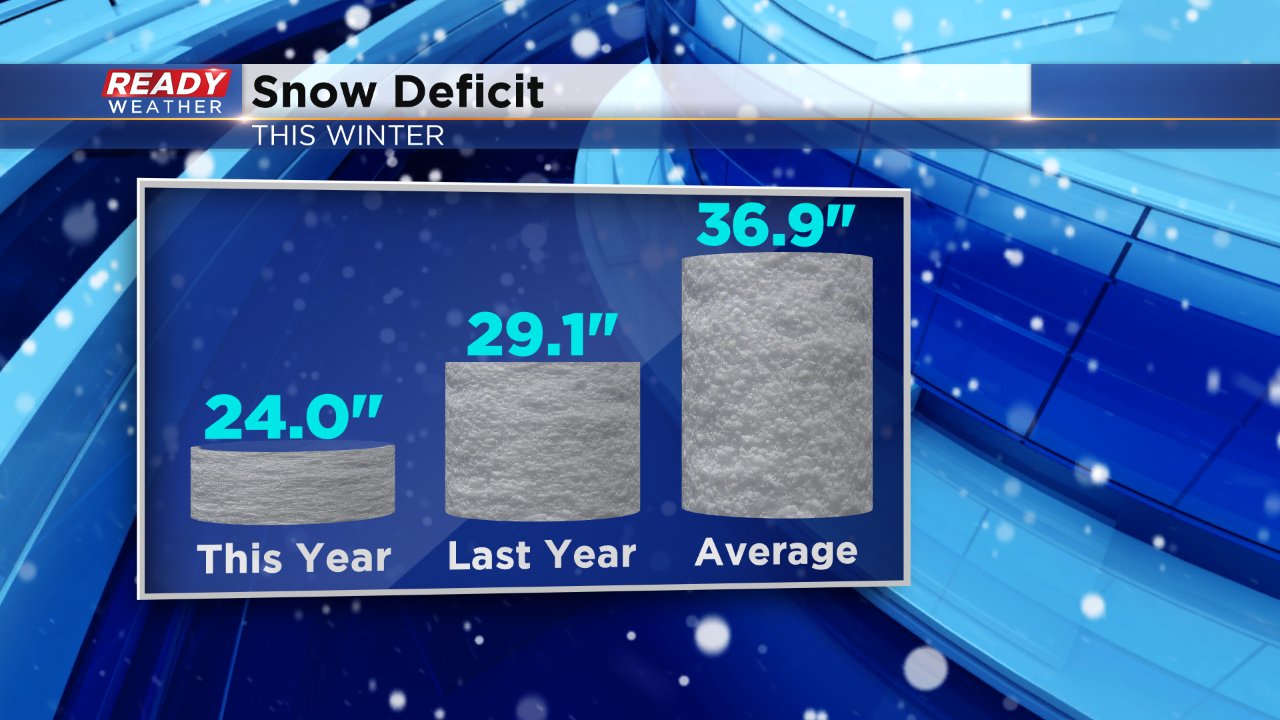 This latest helping of snow was only the second time we've had snow fall in Milwaukee this February. Combining the 0.7" from Friday night with 0.4" that fell on February 1st, Milwaukee has only picked up 1.1" of snow this entire month. Although it's not quite as bad as February in 1987 when only a dusting fell, the 1.1" is low enough to currently be the 5th lowest snowfall in February on record.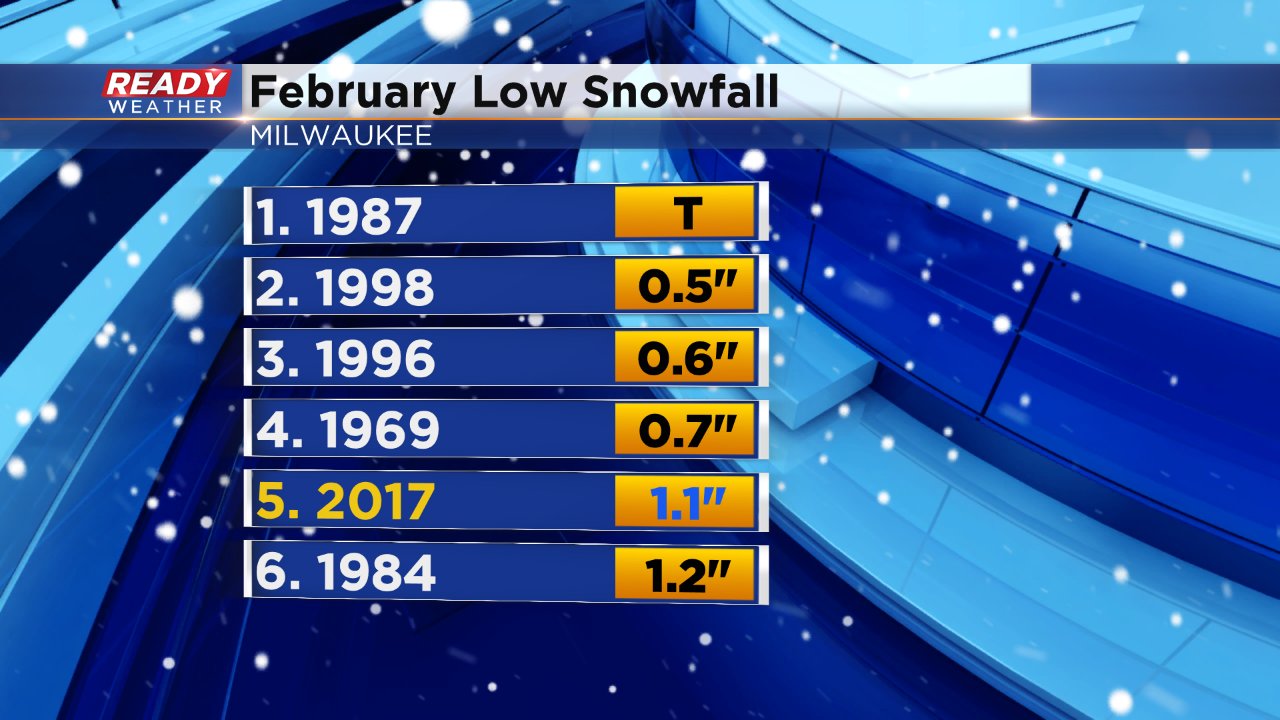 With only three more days to go during the month of February it looks unlikely that Milwaukee picks up anymore snow. Our next storm system arrives on Tuesday, the last day of the month, but temperatures are expected to be near 50° Tuesday so the majority of the precipitation should fall as rain but some rain may switch over to snow to start March.