Wind Advisory Upgraded to High Wind Warning
Posted:
Mar 8, 2017 10:39 AM CDT |
Updated:
Mar 8, 2017 3:22 PM CDT
The wind advisory in effect today has been upgraded to a high wind warning. The warning is in effect for all of southeast Wisconsin, the rest of the state is under a wind advisory. The advisory lasts until 5:00 PM this evening.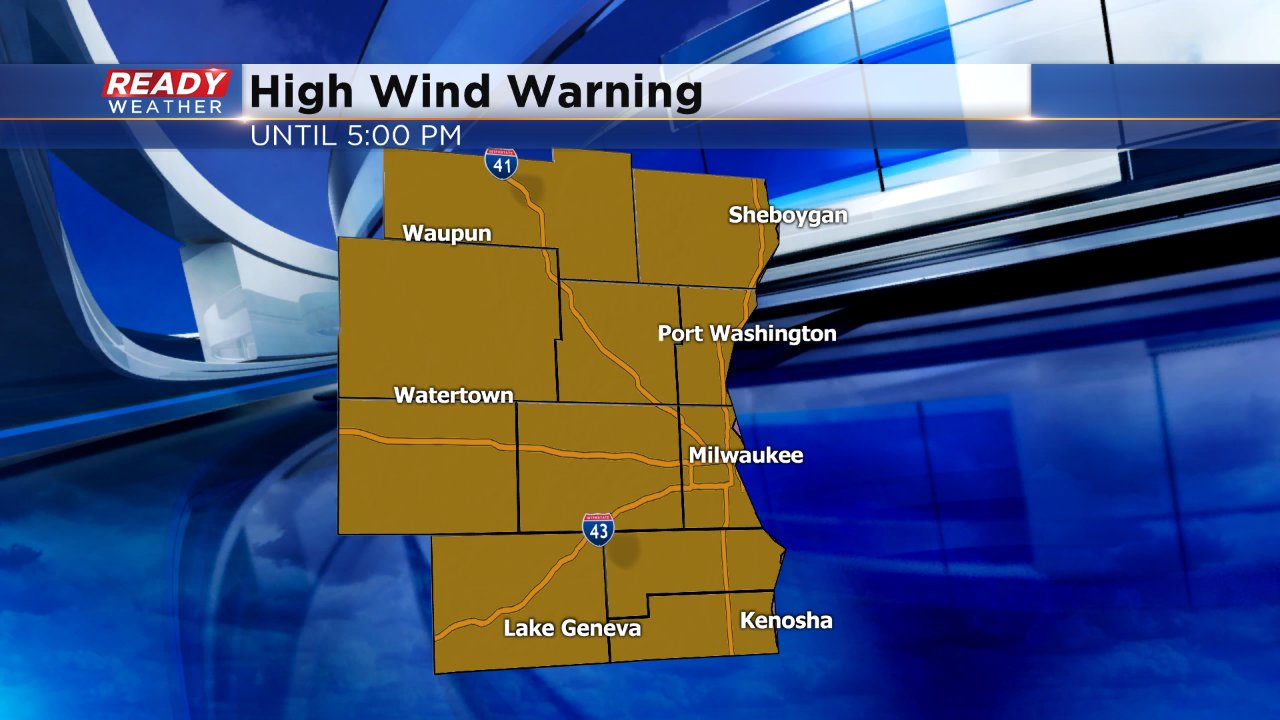 Wind gusts during the warning time period will gust as high as 60 mph. In fact, here's a look at the latest peak gusts as of 1:15pm. The newest reported wind gust was over 60 mph in downtown Milwaukee near Mason St and the Riverwalk, along the Milwaukee River.
Please use caution when out and about today. Debris is blowing around and travel, especially on the N-S roads, is challenging.
When we were under the wind advisory on Tuesday, the wind speed peaked around 50 mph, but we have already seen gusts that high early Wednesday morning. The Advisory has since been upgraded to a Wind Warning. That's a weather alert issued, on average, just once or twice a year.
Look how nicely the wind eases this evening:
As the wind eases tonight under a fair sky, temps will turn quite chilly, although near average for this time of year. Thursday's wind set up is much lighter before becoming breezy once again, on Friday.