Wide Range from Wednesday Snow with more Flurries Coming
Posted:
Jan 26, 2017 10:48 AM CST
Wednesday was a mess across southeast Wisconsin but what kind of mess depended on your location. Most of our southern areas saw mostly rain with some sleet and snow mixing in, but northern spots had mainly snow with a band of moderate to heavy snow setting up from Madison through Dodge County and into northern Washington County and Sheboygan County. In this area snow totals exceeded 6". To the south of that line totals were much less with all of our southern counties seeing less than 2" and Milwaukee officially receiving 1.2".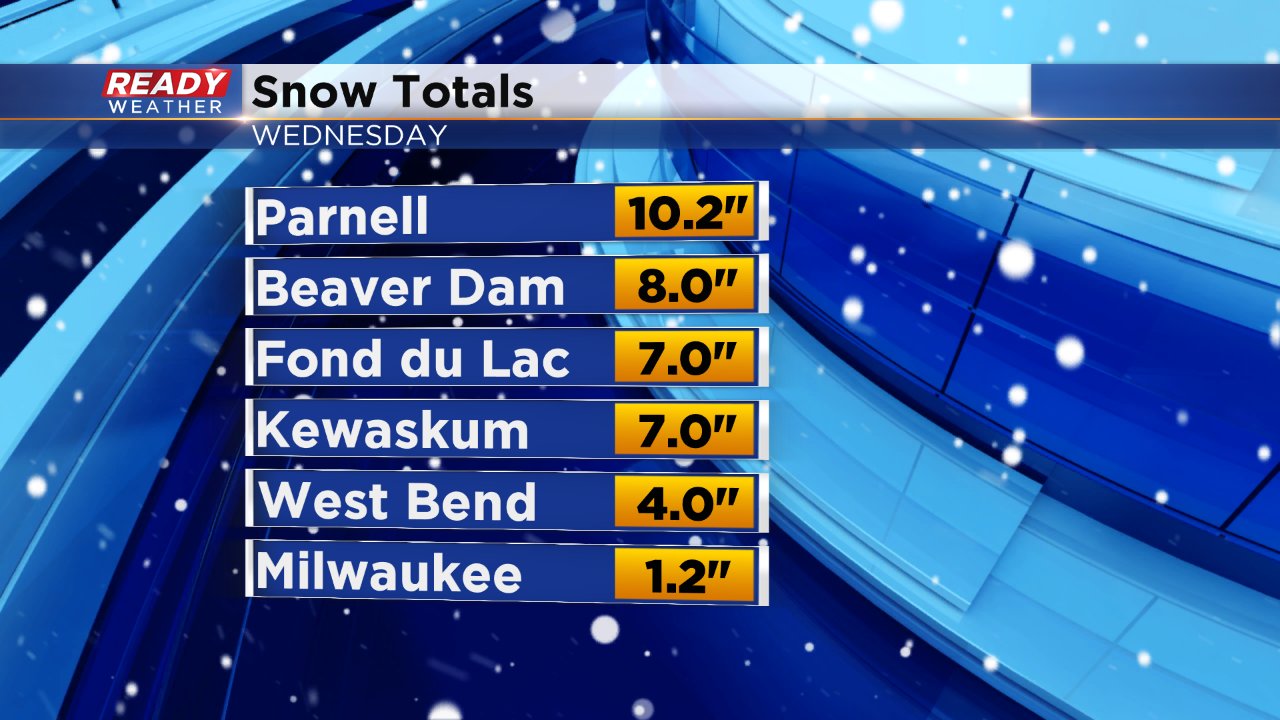 Warm air and rain clearly played a big role in decreasing snow totals in southern areas where the precipitation type mainly stayed rain until temperatures cooled off enough in the evening for snow to fall. By that point it was too late and although snow continued to fall steadily until midnight or so most of it melted on contact with a wet surface.
Due to the influence of Lake Michigan, and other factors, we are used to a high range of snow totals across southeast Wisconsin, but this event took that to a new level. Look at the map below of snow reports all across our area. Northern Ozaukee County only picked up 2" but Parnell in Sheboygan County, just 20 miles away, had over 10"! Similarly, near the Lake in Sheboygan they saw 3" but Parnell, once again 20 miles away, had 10.2".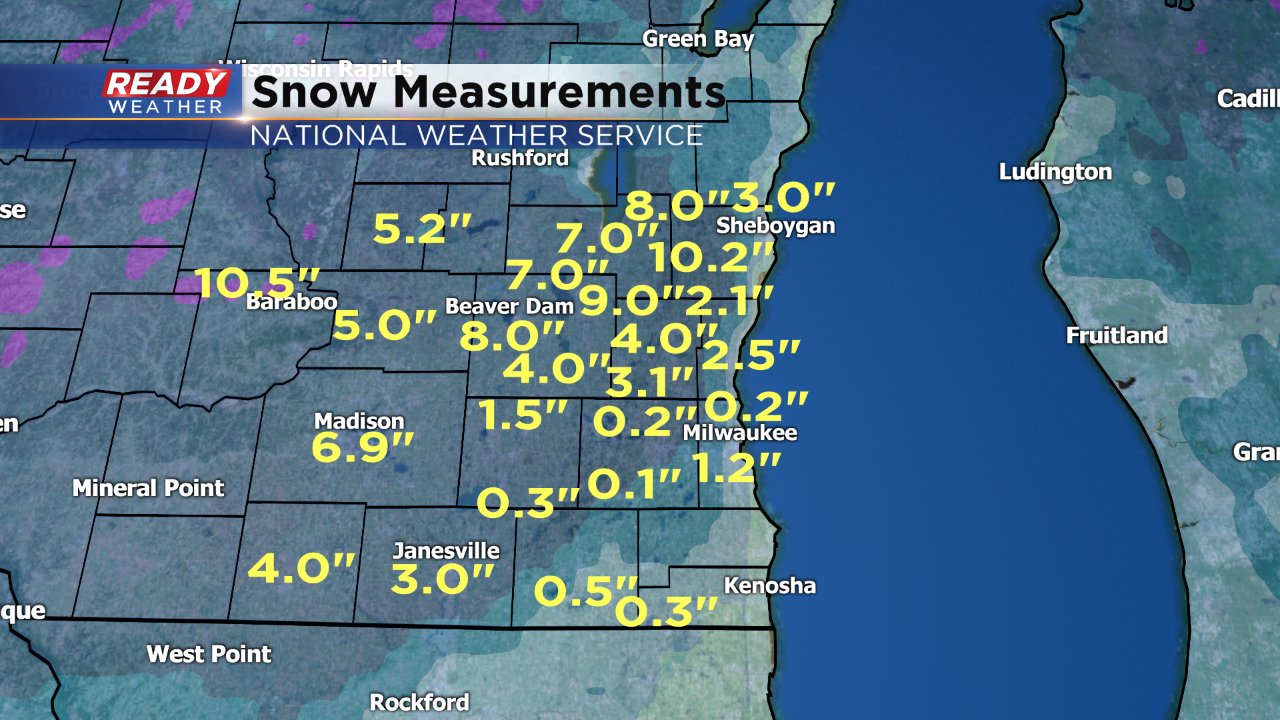 With Milwaukee officially picking up 1.2" of snow, it's the most snow we've had since December 18 - over a month ago. The snow total for the month of January in Milwaukee now sits at 2.4" which is 2" less than this time last year and 10" less than where we should be based on climatology which is exactly a foot of snow. January is typically the snowiest month in Milwaukee with 14.7", but that's not coming true this year. In fact, if January ended today it would be the 10th least snowiest January on record. The record is only 0.2" set in January, 1973.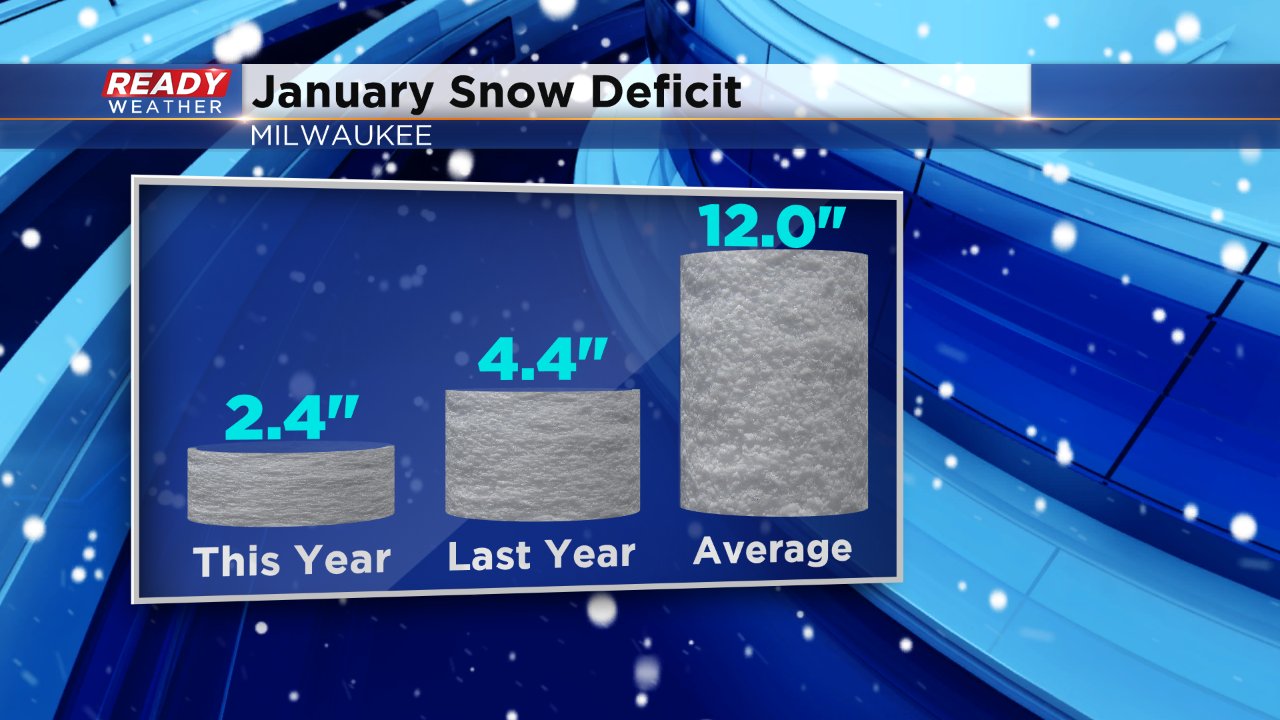 If you are looking for more snow we do have a few chances left during the month of January but they all look very light. A few flurries will be possible for Thursday, Friday and Saturday but not more than a dusting is expected. We could get some light accumulation, under an inch, on Sunday and then another chance for light snow arrives on Tuesday, the last day of January.