We're on Storm Watch Today
Posted:
Jun 22, 2016 9:37 AM CST |
Updated:
Jun 22, 2016 6:11 PM CST
The threat for severe weather returns to southern Wisconsin this evening. Although it is not a certainty that we all see storms, where storms do fire, they could and likely will be strong to severe. As of Wednesday afternoon, the National Weather Service's "Storm Prediction Center" placed southern extreme Walworth and Kenosha counties in the "moderate" risk for severe weather. This is the first time part of our area has been in a moderate risk since June, 2014. 
However, this is one of those storm events where fifty miles could be the difference between a light rain shower and a damaging tornado. And it all depends on the track of an area of low pressure just off the our west and the associated warm front connected to it. As of now, the best chance for severe weather is just across the border in northern Illinois. Additionally, a few storms could ride the WI/IL border as the warm front gets closer to Wisconsin and that's what we're really going to be watching late this afternoon.
Here's where the surface features are expected to sit by 6 PM:
Over the next couple of hours storms will fire across eastern Iowa. As the front slowly inches our way, and if we continue to break into a little more sunshine, conditions could turn stormy quickly this evening.  We expect the timing for storms between 6 pm and 10 pm.
The biggest threat for any severe weather that develops will be damaging wind with power outages and tree damage possible. Large hail and tornadoes will also be a threat although the better risk for those parameters is just to our south and west closer to the center of the low.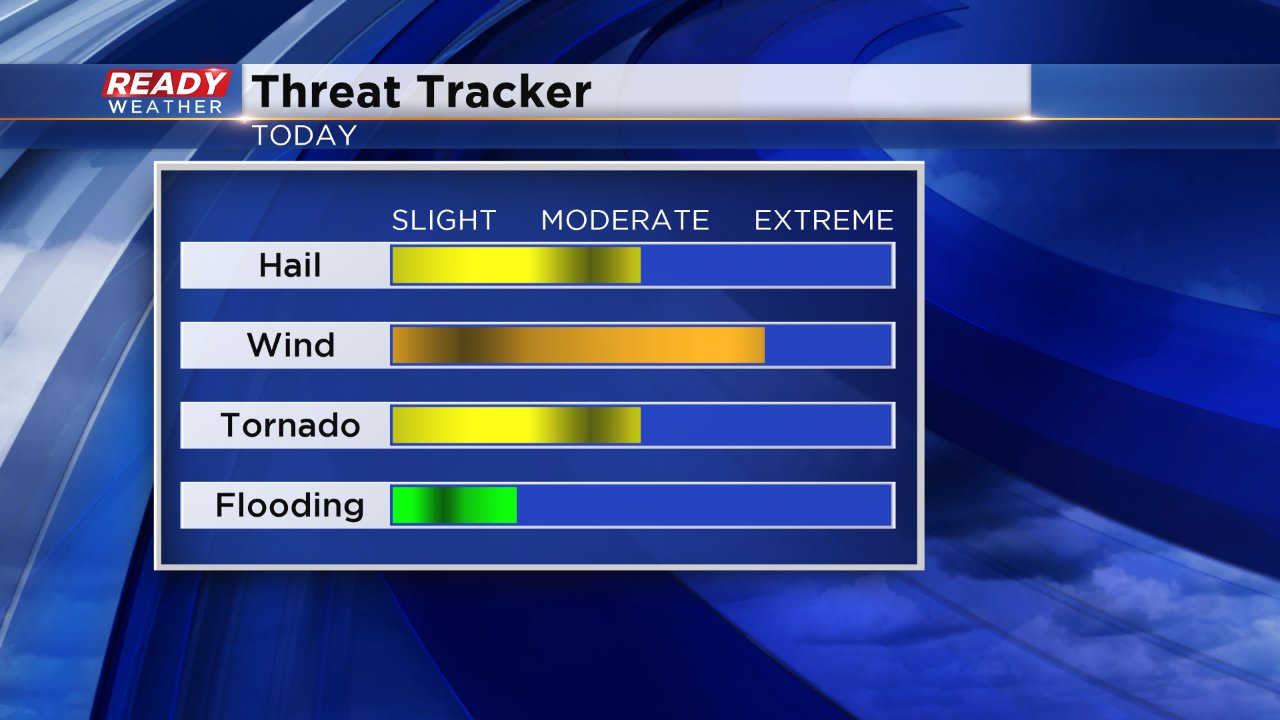 In order to be prepared for the severe weather you should make sure you have a plan in case of a tornado and make sure you have a way to get warnings. Downloading the CBS 58 Weather App is great way to be prepared and an easy way to get warnings if they are issued where you live.