Warm December will Continue Christmas Week
Posted:
Dec 17, 2015 11:47 AM CDT
Wednesday, temperatures across southeast Wisconsin reached the 50s for the 6th time this month.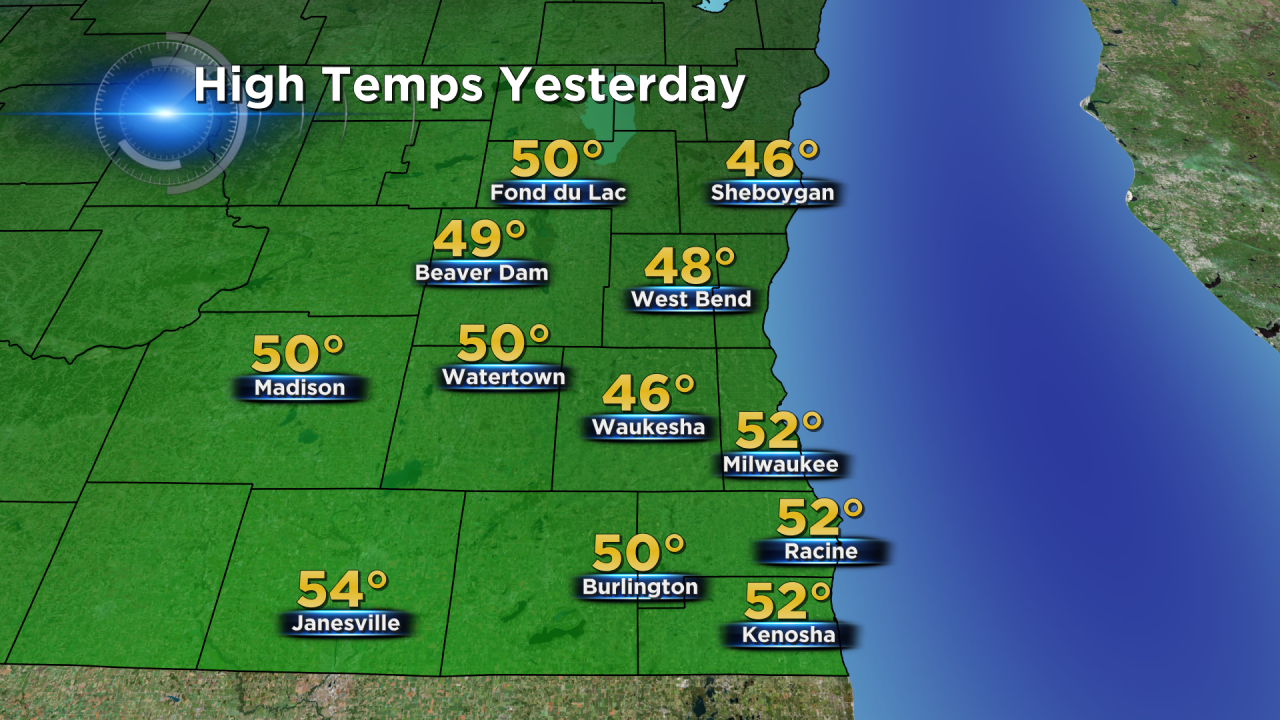 So far, the month of December has been very warm. To date, the average temperature for the month is 41.3° which is 12.5° above average. This goes down as the second warmest December on record to date.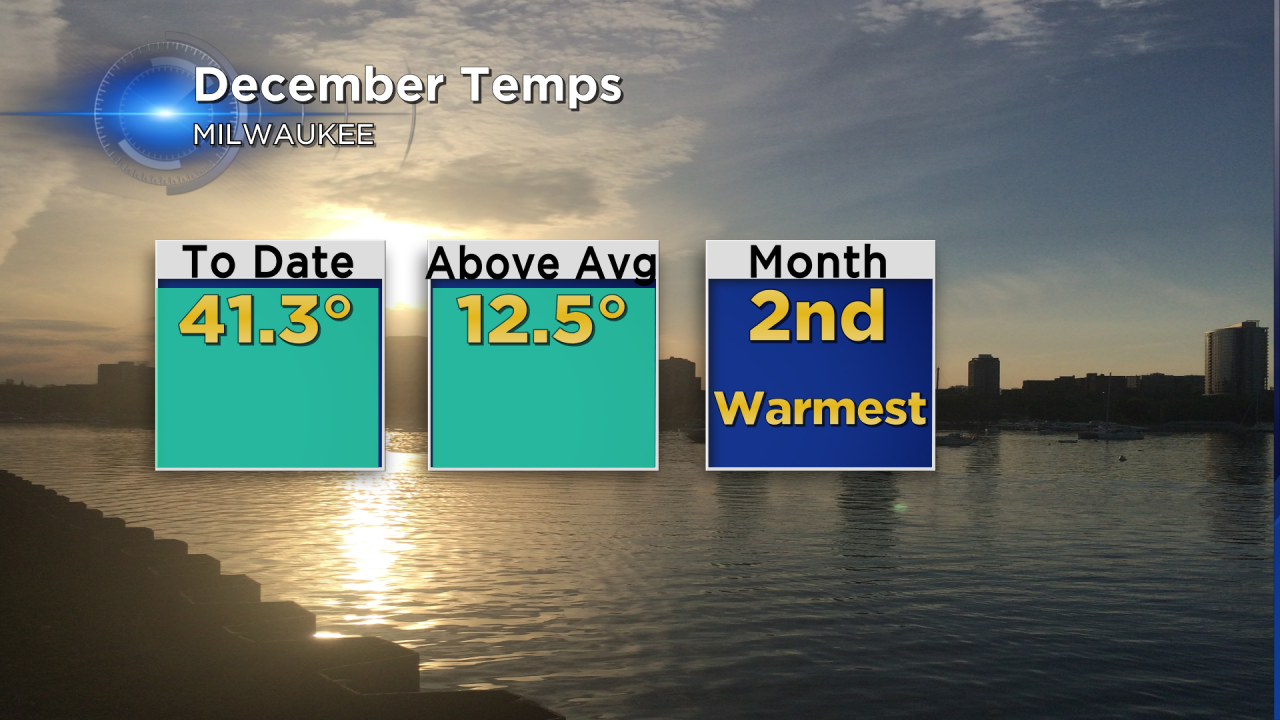 Thursday, Friday and Saturday will cool down the average temperature as high temperatures struggle to reach the 30s giving us our first below average day since the beginning of the month. But the December-like chill is short lived with 40s for highs returning on Sunday and lasting through the entirety of Christmas week.
According to the Climate Prediction Center for days 6-10 in the forecast, which includes Christmas, there is a 90% chance that southeast Wisconsin will be above average.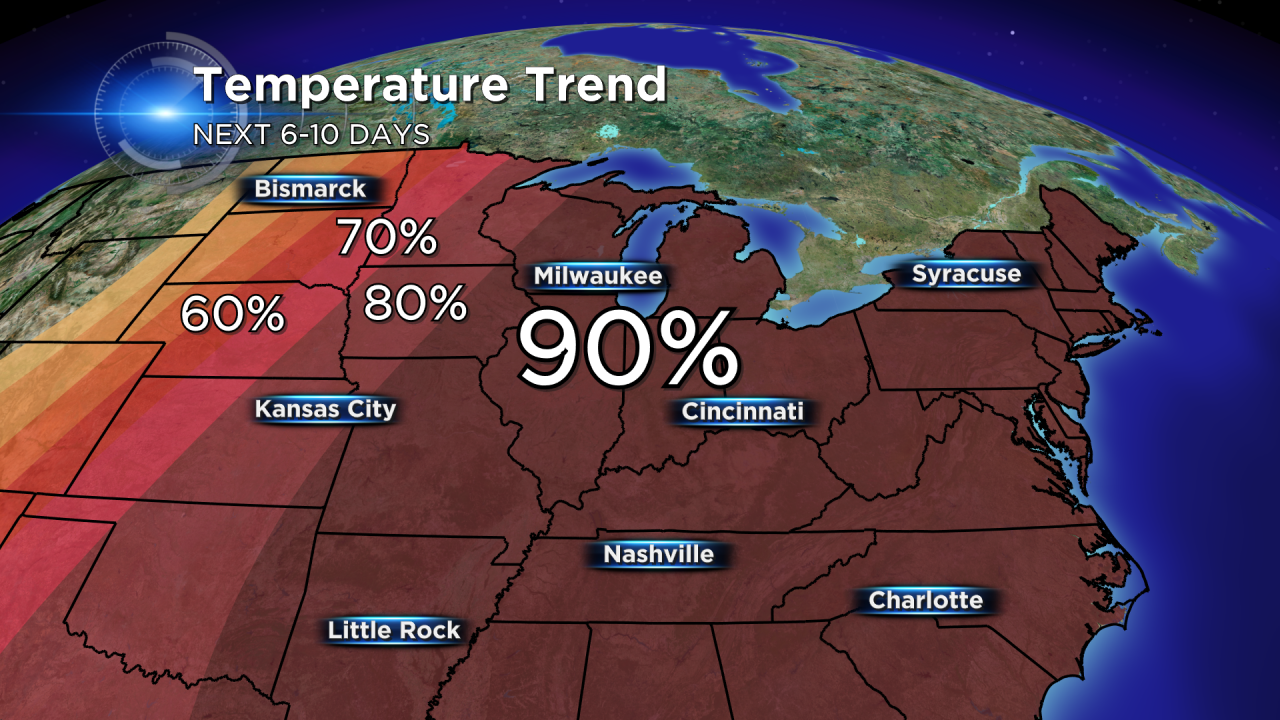 Our chances for a White Christmas are close to 0% this year which would mean back-to-back non-white Christmases the first time we will back-to-back green Christmases since 2010-2011.