UPDATE: Wintry Mix Expected Sunday Morning, Advisory Issued
Posted:
Apr 9, 2016 5:58 PM CDT |
Updated:
Apr 9, 2016 9:04 PM CDT
A winter weather advisory has been issued for the entire CBS 58 viewing area Sunday morning from 2:00 AM until 8:00 AM.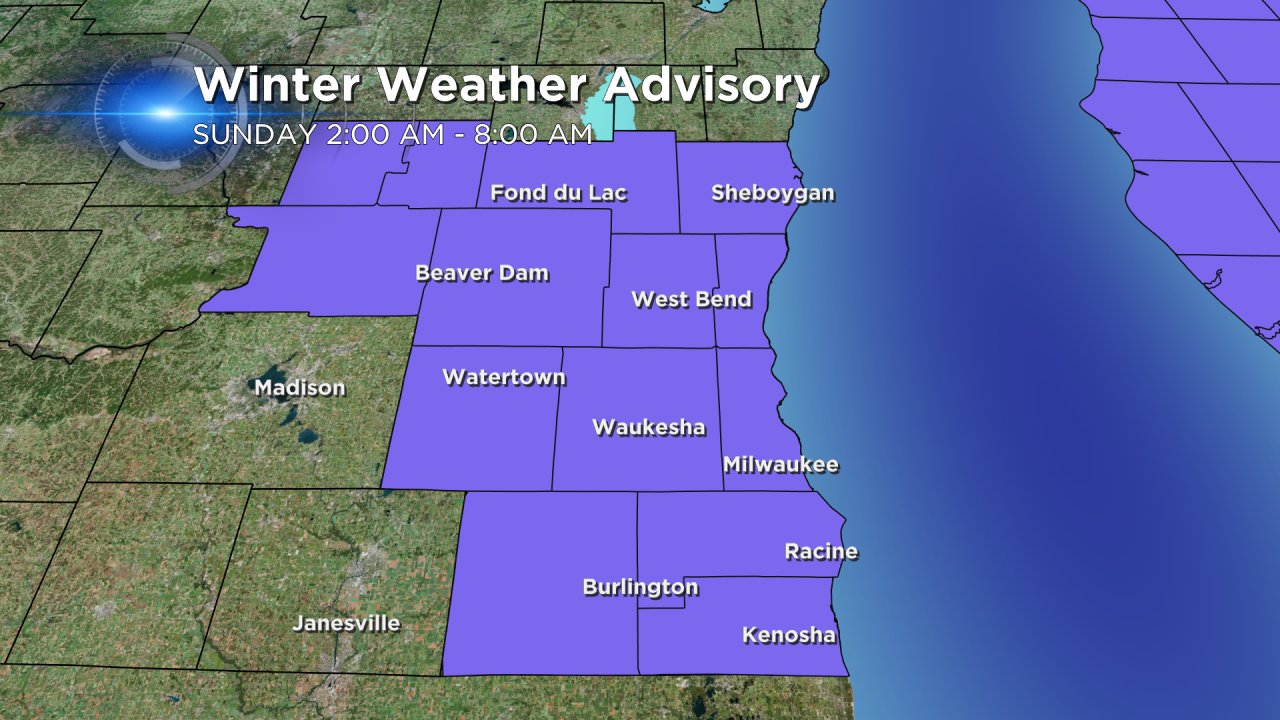 Light snow is expected to start after midnight. That snow will mix with sleet and eventually freezing rain by early morning. Temperatures at the surface are expected to be below freezing in the upper 20s causing slick and icy roadways before 9:00 AM. Around or below 1" of snow and wintry mix precipitation is expected.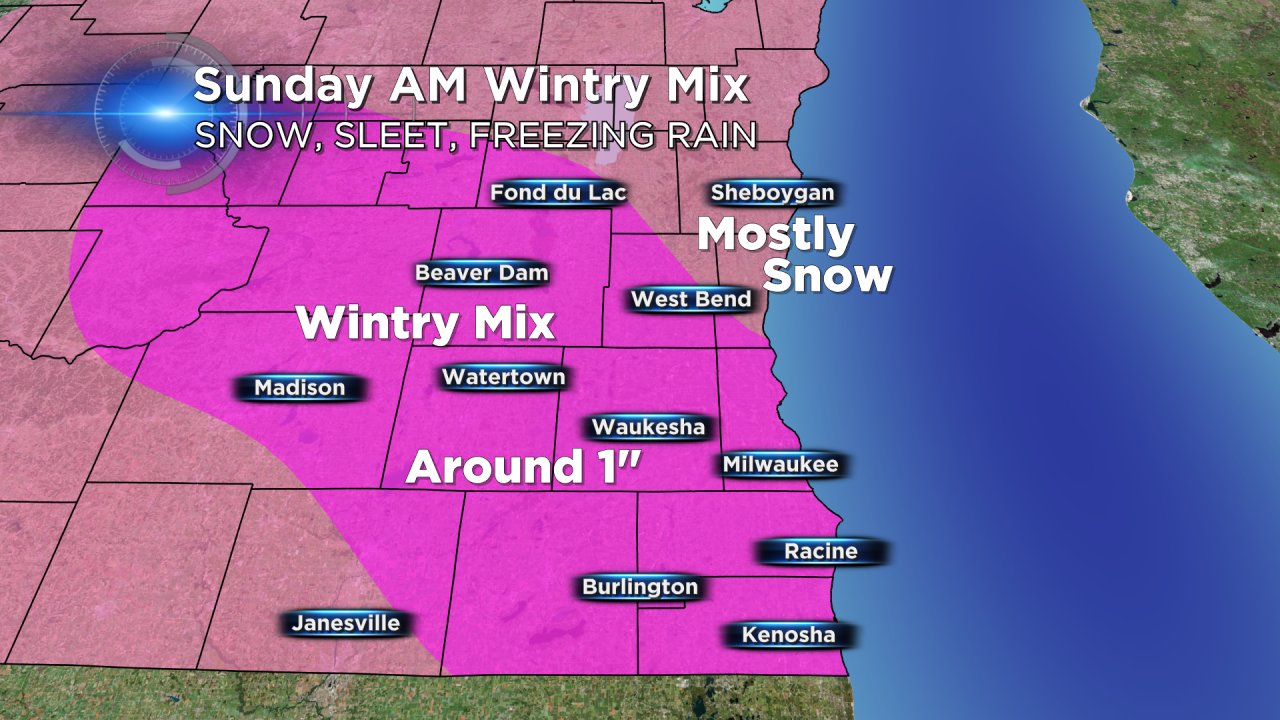 The morning mix will not last long as temperatures are expected to rise above freezing by mid-morning and the mix turns into rain lasting on and off throughout Sunday. An isolated rumble of thunder will also be possible.