UPDATE: Wet Sunday on the Way
Posted:
Mar 12, 2016 8:29 PM CDT
As of 6:00 PM Saturday evening light rain showers were falling in southern communities. Light rain showers and patchy fog are expected all night into Sunday morning with light accumulation possible. Rain will become more steady Sunday afternoon before tapering off after 9:00 PM Sunday night. A few isolated rumbles of thunder are possible with no severe weather in the forecast.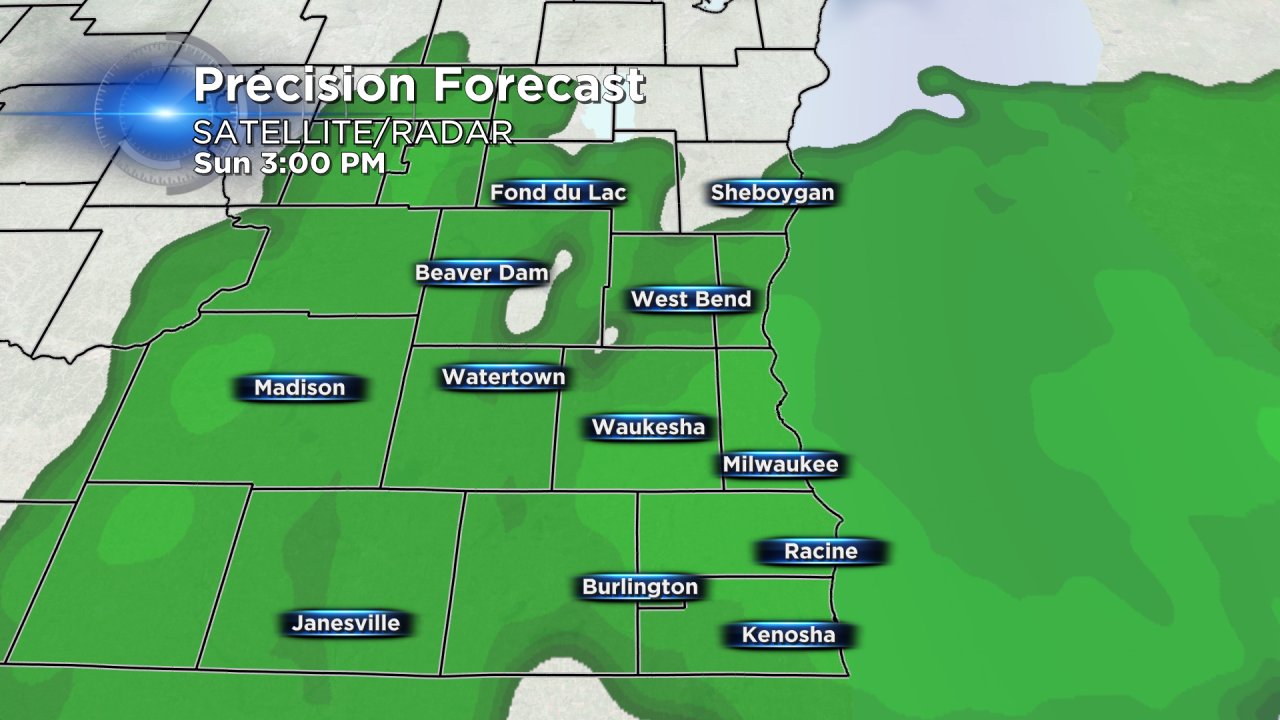 Not a lot of rain is expected but enough to wash even more of the salt and winter grime off the car with a quarter inch to half inch of rain for many spots in southeast Wisconsin.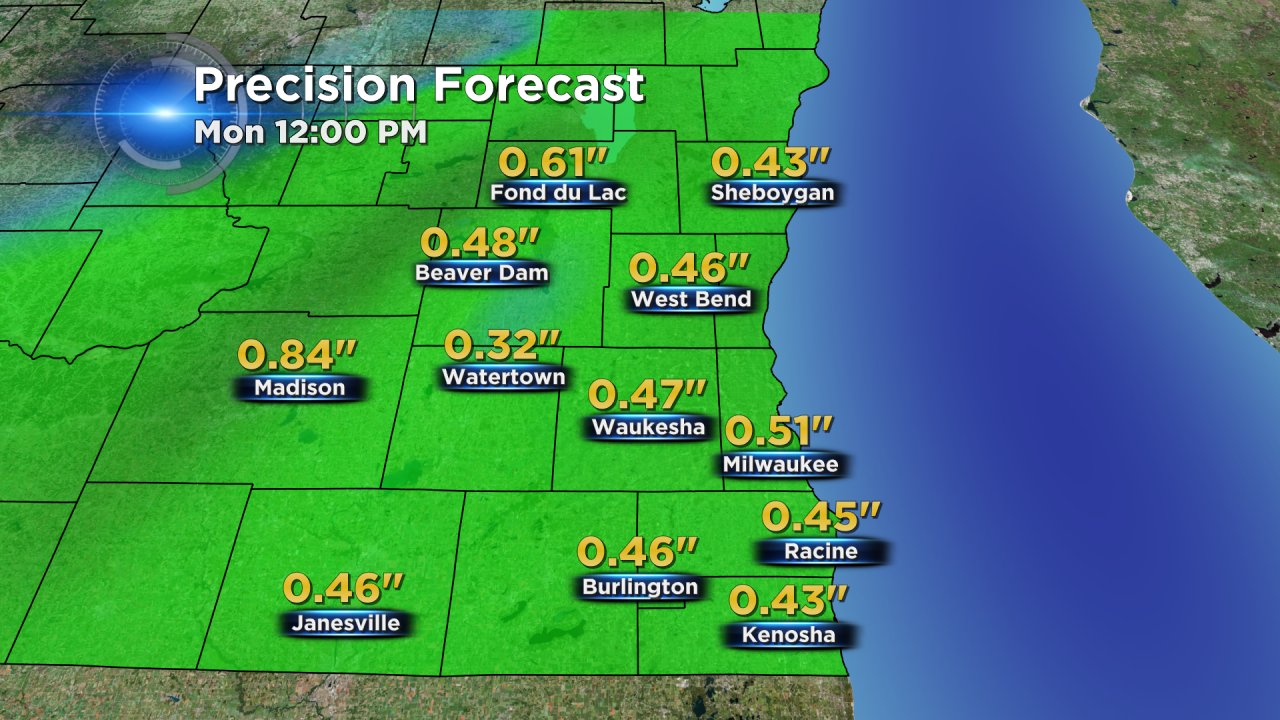 A few sprinkles may last into Monday before we get a 24-hour break from the rain Monday afternoon into Tuesday morning. Another chance for rain showers and thunderstorms is possible Tuesday after 4:00 PM into Wednesday. After that rain, temperatures start to cool back below-average for the first time since the first week of March.