UPDATE: More Heat and More Strong Storms Sunday
Posted:
Jul 23, 2016 10:12 PM CDT |
Updated:
Jul 24, 2016 4:38 PM CDT
2:30 PM UPDATE: It is very hot outside and the humidity is some of the worst we've seen so for during this heat streak. For most it feels like the 100s even as warm as the 110s in Burlington. All of that heat and humidity is fuel for storms forming along and ahead of a cold front.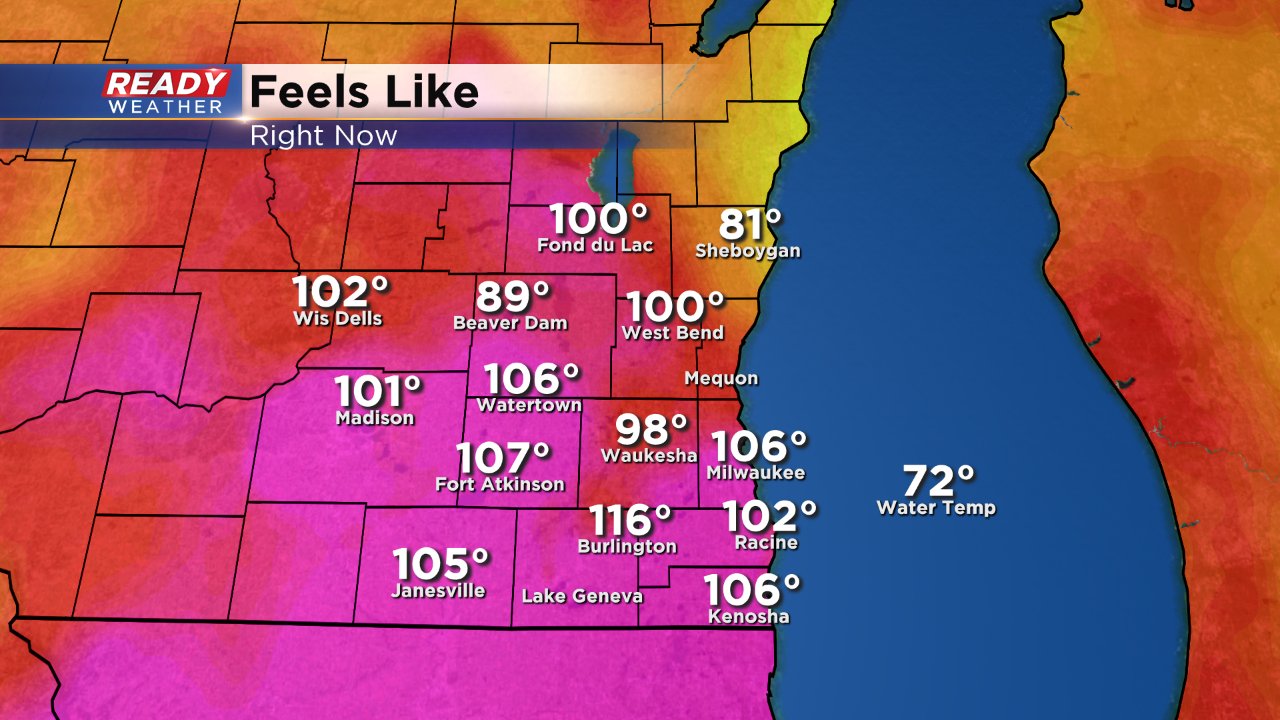 As of 2:30 PM that front stretches from the Dells through Madison and south and is moving eastward. It is expected to move eastward over the next few hours leaving our area by 6:00 PM at the latest. Here's the current radar at 2:30 PM.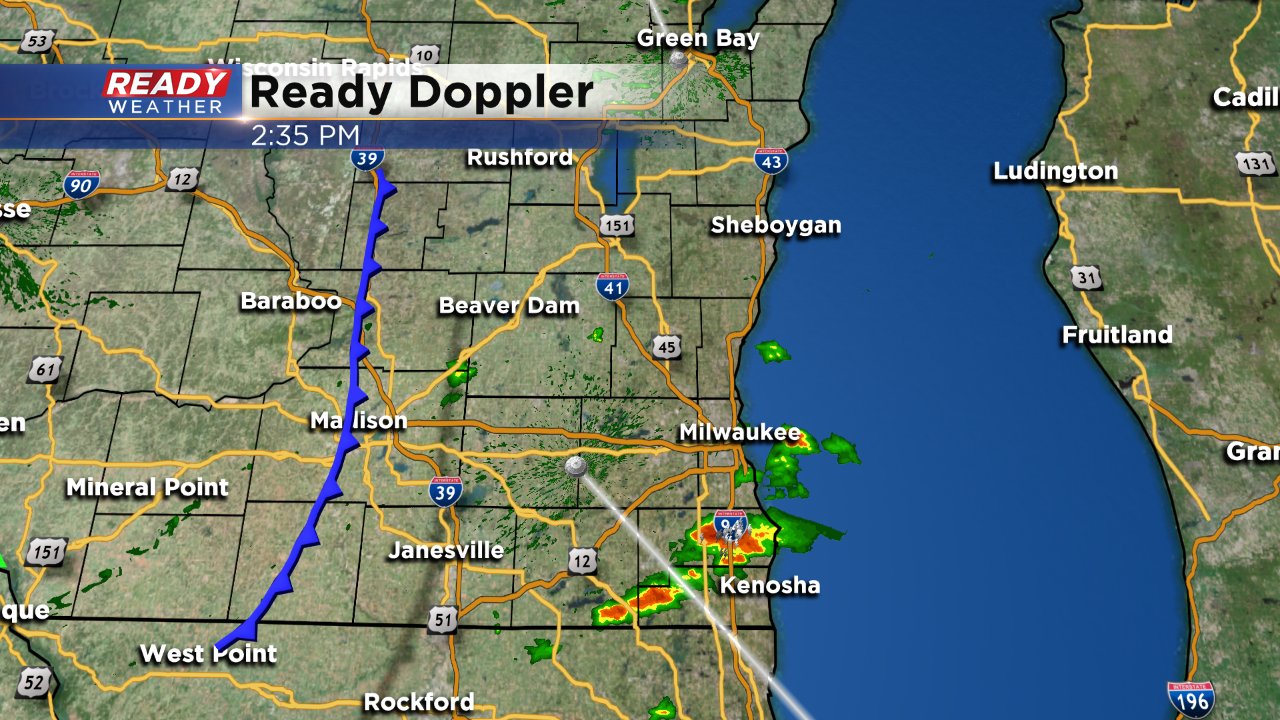 ---
SUNDAY AM UPDATE: Although our focus still remains on the heat today, the opportunity for afternoon/evening storms is a little better. A few weather models show storms moving through southeast Wisconsin later today, especially between 4-8 PM. These storms will likely form a broken line and an isolated strong to severe storm cannot be ruled out. Nothing to change plans for yet, but something to be aware of heading into the afternoon.
---
Saturday was the first day since Wednesday that Milwaukee did not reach 90°. The high temperature in Brew City topped out at 89°. But it was very humid and that led to heat indices as high as 100° throughout southeast Wisconsin. A heat advisory is still in place until 7:00 PM Sunday evening, especially without the risk for afternoon/evening storms to cool temperatures.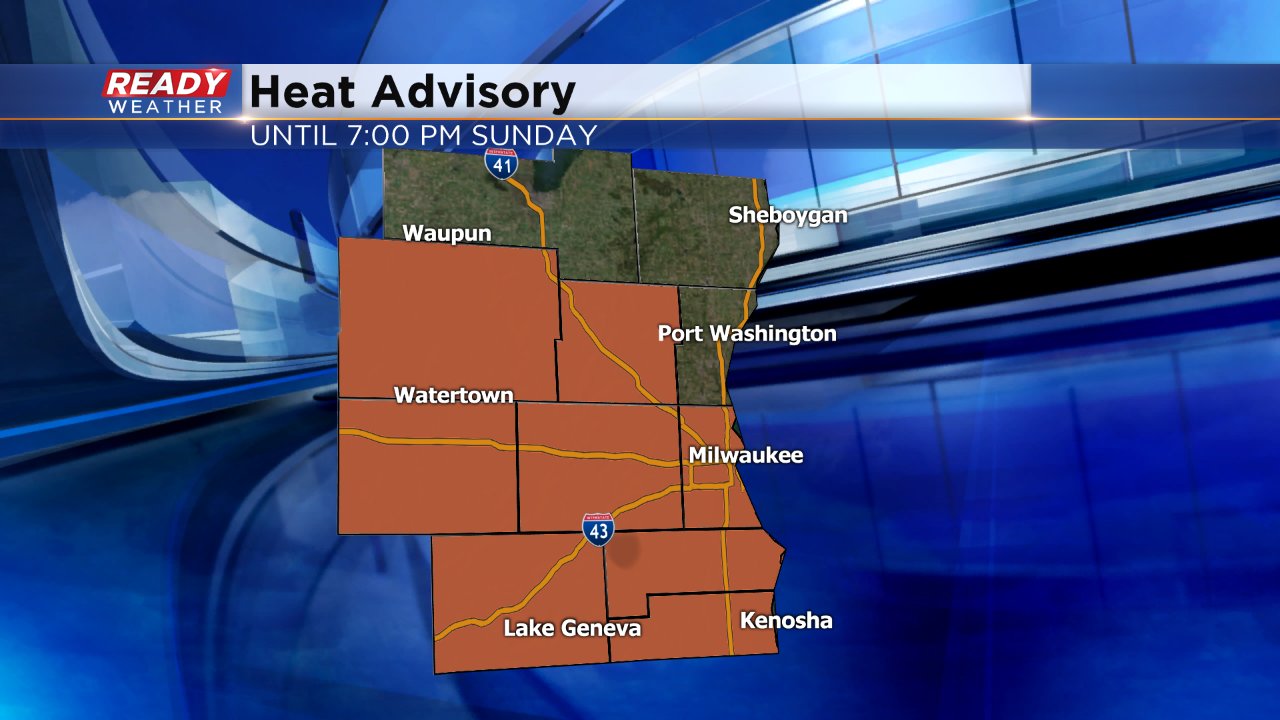 High temperatures and humidity on Sunday will be more similar to Thursday than Friday or Saturday with temps hitting the lower 90s and high humidity making it feel more like 95° to 105°.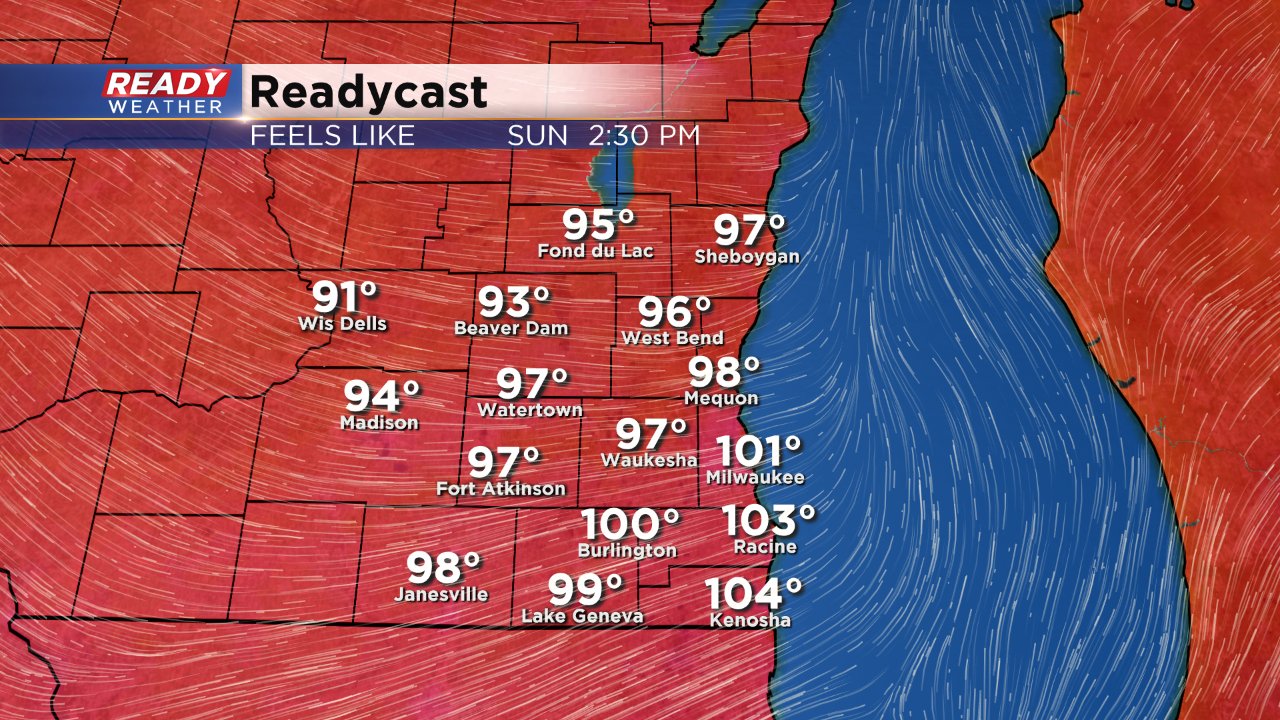 If you are tired of running your AC 24/7 than you will be happy to know that things cool down slightly to start the week with a return to the upper 70s a few times by the end of the upcoming week.