Thursday Record Watch
Posted:
Nov 10, 2016 12:25 PM CDT
It has been a warm fall and that trend is continuing into November. Temperatures have been above average every day this month including a tied record high to start the month on November 1 with a high of 77° and a new record high temperature on November 7 at 70°.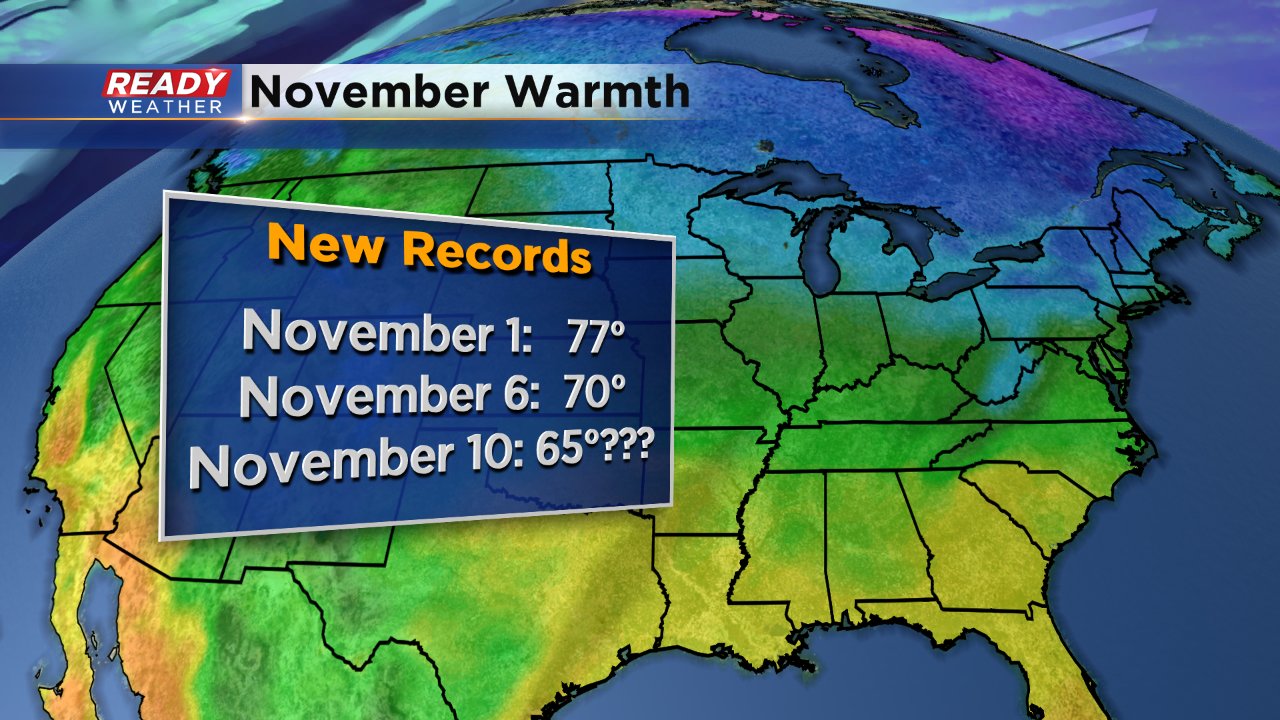 Thursday, November 10 could become the third record day this month. The current record set in 2012 is 65° which is exactly the current forecast for the day.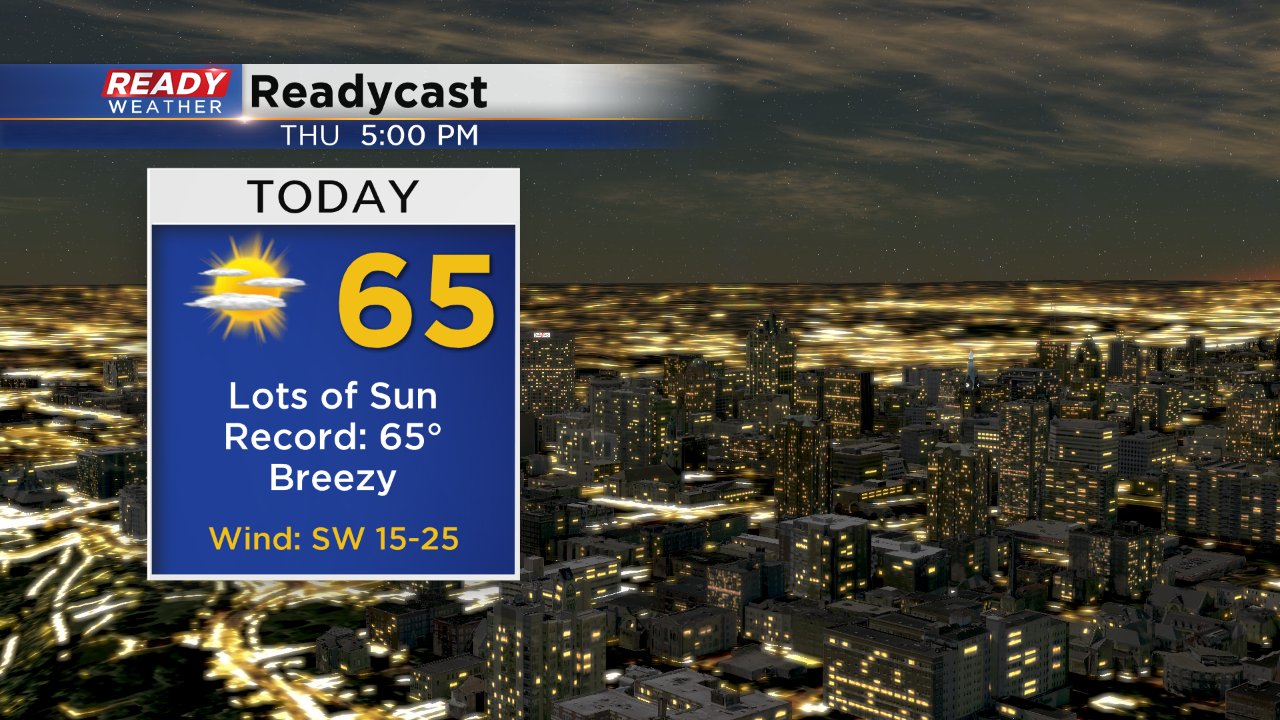 Although sunshine is expected all day, the warmth will come at the cost of a stiff breeze out of the southwest gusting to 30 mph at times.
Even though we will be closer to record territory than averages, the record for Thursday also hits a milestone. It is the first time this season that the average gets below 50°. The average high temperature for November 10 is 49°. We haven't had a high temperature in the 40s since spring, but that could change Friday when the coldest air of the season arrives.