Summer Warmth Returns
Posted:
Sep 13, 2015 8:10 PM CDT
We are almost two weeks into September and so far the two weeks could not be more different temperature-wise. During the first week Milwaukee saw temperatures climb into the upper 80s and a couple of 90s made an appearance. Since then temperatures dipped below average with this past Friday and Saturday only feeling highs in the middle 60s.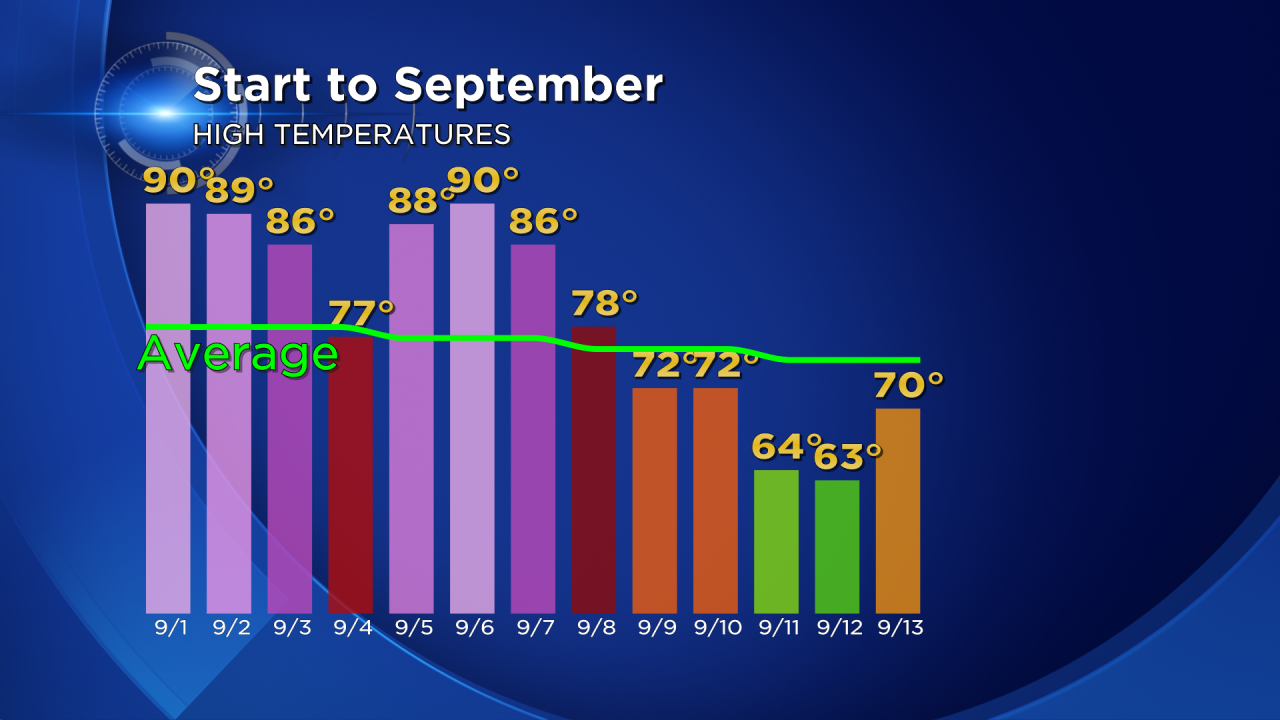 We are still ten days away from the start of Autumn and if you still wanted a taste of summer it is returning this week. Temperatures will hang out in the upper 70s most of the week with lower 80s likely Tuesday and Wednesday.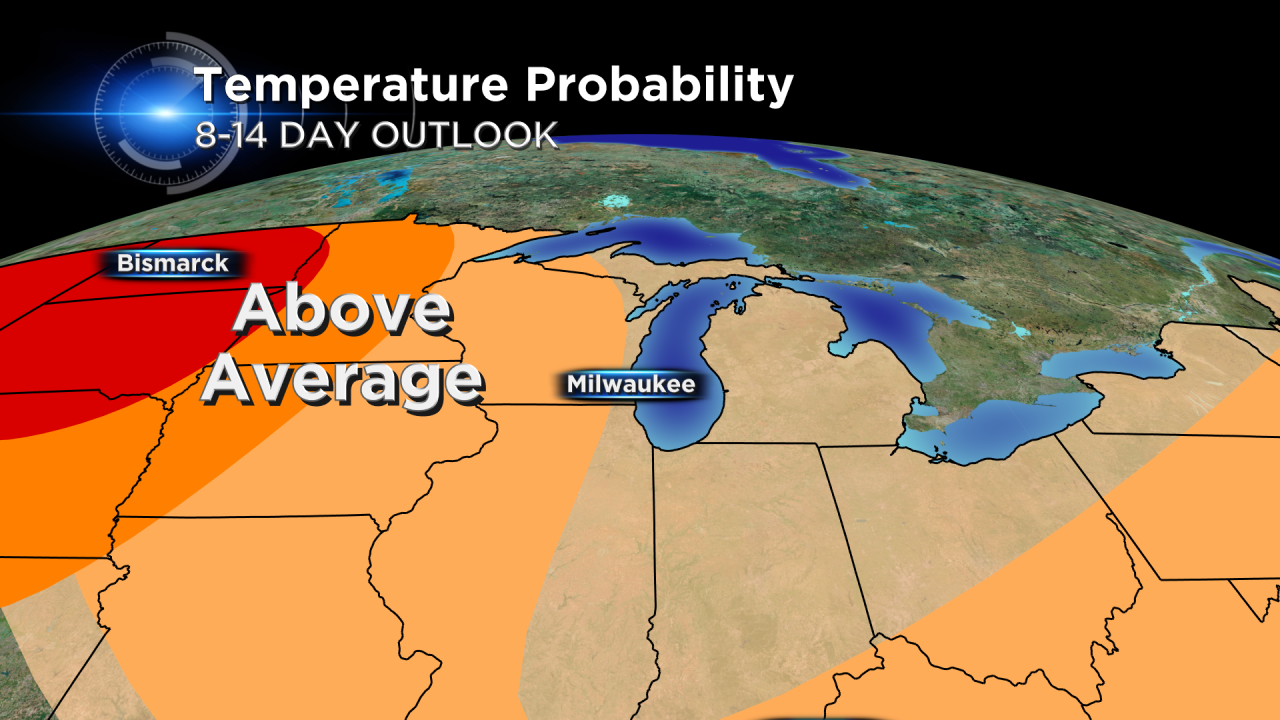 The temperature outlook for the next 1-2 weeks shows above average temperatures across all of Wisconsin. In fact, if we showed you the temperature outlook for the whole United States, everyone is expected to see above average temperatures to close out the month.