Soggy Wednesday
Posted:
Nov 2, 2016 9:39 AM CDT
It's a soggy middle of the week in southeast Wisconsin. Some early Wednesday woke up to thunderstorms rolling through the area and pockets of heavy rain. The best chance for heavy rain and storms will be Wednesday morning but scattered showers are possible through sunset.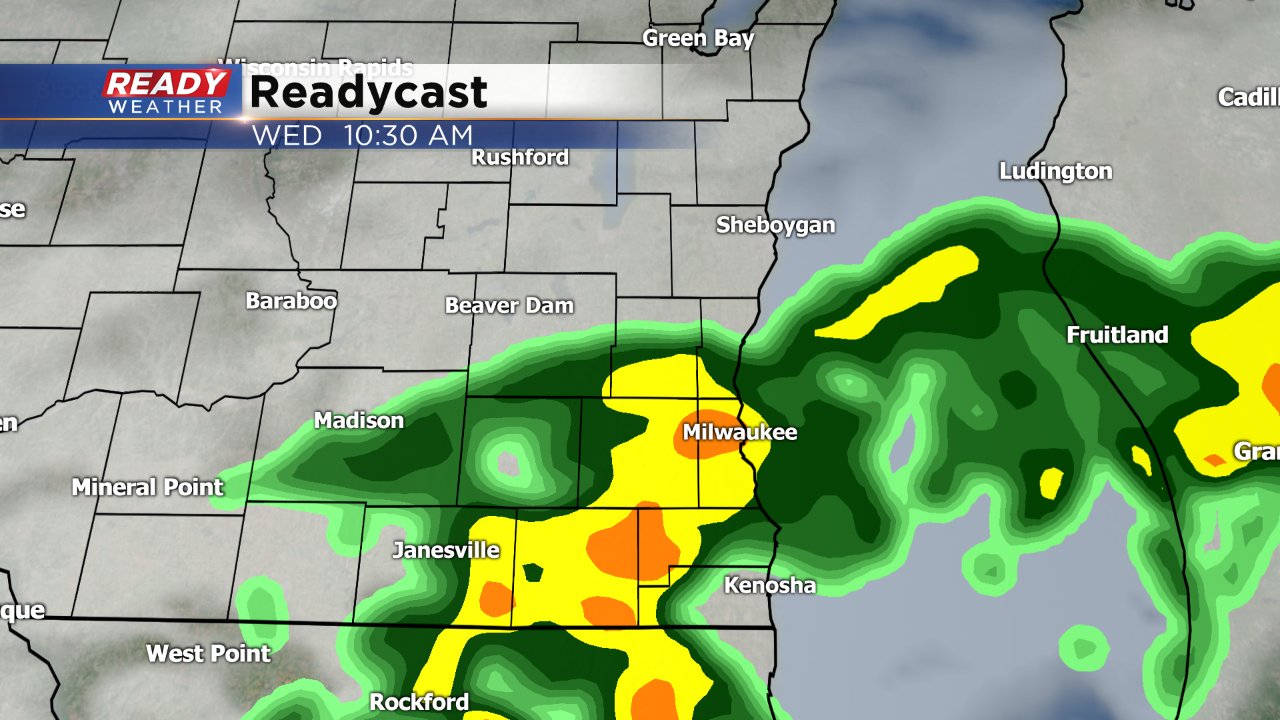 The amount of rain will highly depend on where thunderstorms set up but southern and central counties within southeastern Wisconsin have the best chance at the heaviest rain. Readycast is a touch high with some of the totals shown below with most picking up between 0.50-1" of rain by the end of the day.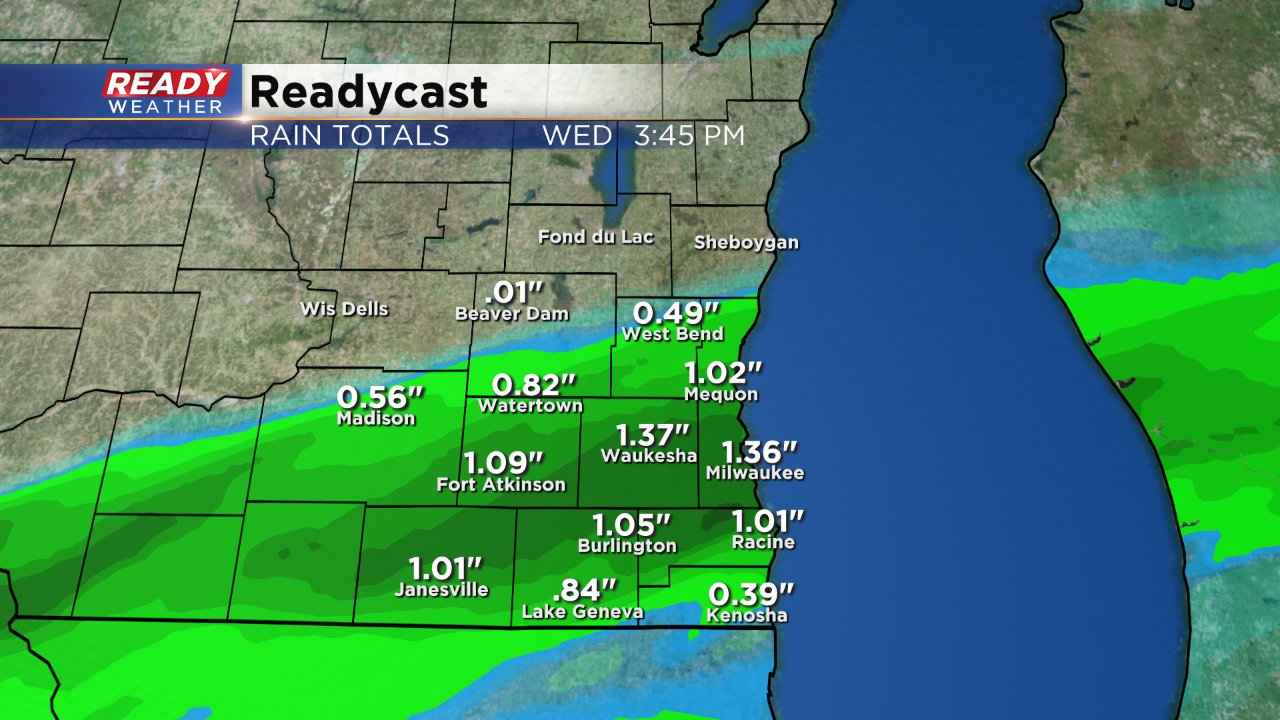 Clouds slowly clear out overnight and most of Thursday bringing in sunny skies as we head into the weekend.