Snow and Rain Back in the Forecast
Posted:
Jan 22, 2017 7:33 PM CDT |
Updated:
Jan 22, 2017 9:32 PM CDT
This month we have picked up a whopping one inch of snow in Milwaukee. To put that number in comparison, January is typically our most snowiest month of the year with 14.7" of snow on average. Even though we had a very snowy start to winter in December, we are currently in a snow drought of 1.5". There's a chance that could change during the upcoming week but at this point large snow totals don't look likely.
Our next storm system is currently just west of the Rockies and will move towards Wisconsin over the next 48 hours.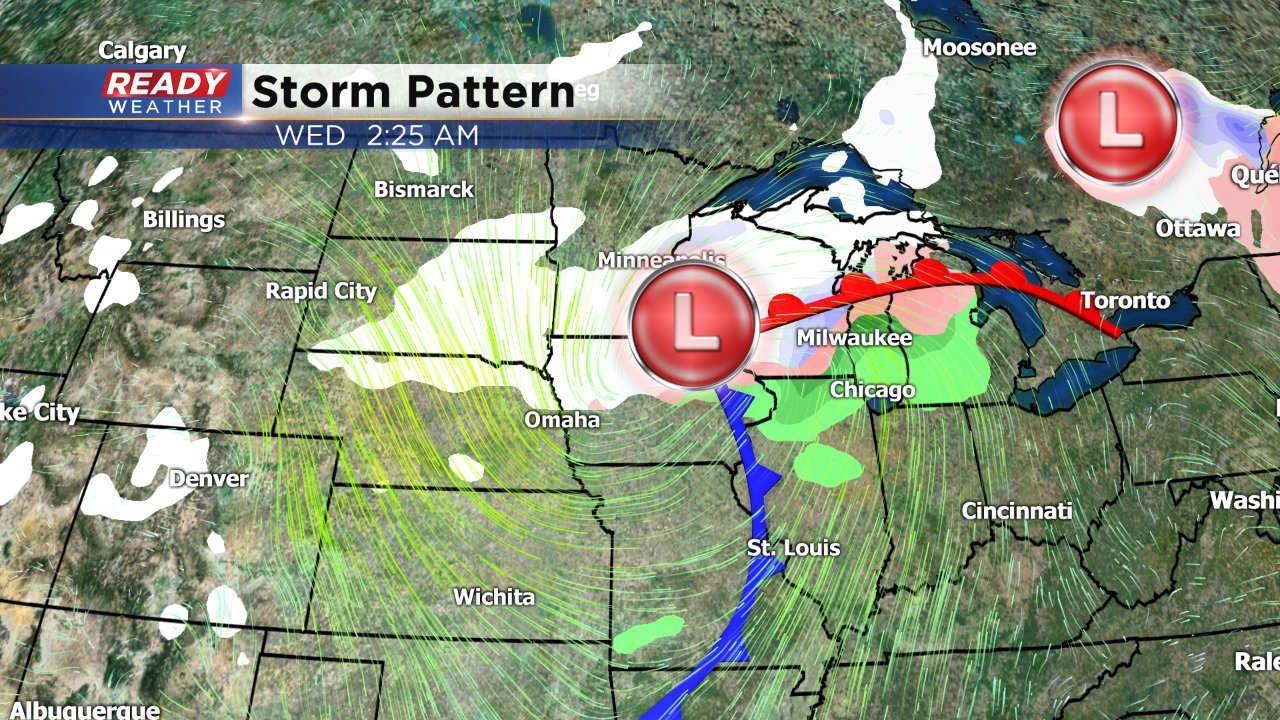 There are a few differences between weather models but a rain and snow mix looks likely during the afternoon and/or evening of Tuesday. That mix will switch over to snow by Wednesday afternoon at the latest. Temperatures will still stay mild during this stretch with highs around 40 and lows around 30 so any accumulating snow will mostly stay on grassy surfaces and any snow that does accumulate will be the wet, heavy stuff.
Still a bit too early to talk exact accumulations, but right now it looks like our southern communities might not get more than a dusting and some northern areas could end up with two or three inches. Stay with CBS 58 Ready Weather and download the Ready Weather app for the latest forecast and snow updates.
Some flurries or light snow may linger through Saturday, but no accumulation above a few tenths of an inch is not likely.