Record Warm Streak Comes to an End
Posted:
Feb 22, 2017 11:01 AM CDT |
Updated:
Feb 22, 2017 11:14 AM CDT
Temperatures have been record-breaking or very close to it since Friday. Last Friday and Saturday shattered records but then a lake breeze kept us just one degree short of record numbers on Sunday and Monday. That lake breeze went away on Tuesday which broke records by eight degrees and Wednesday is expected to be similar.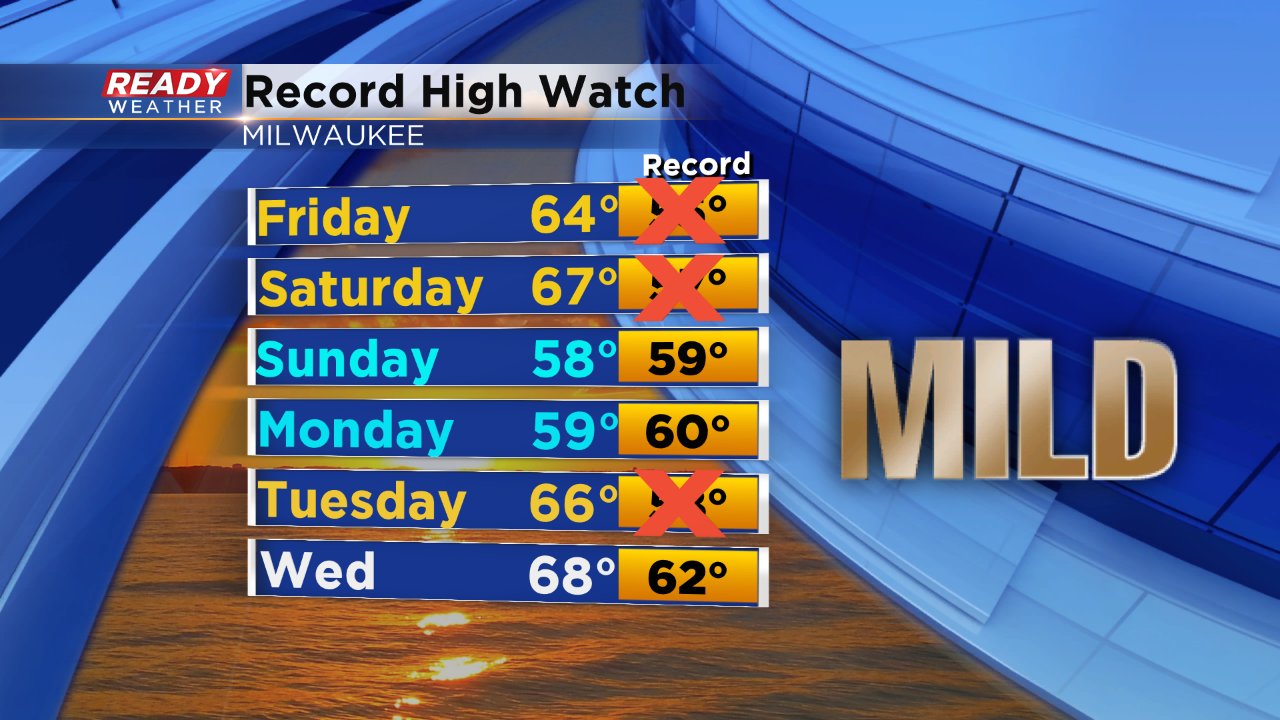 The forecast for Wednesday is 68° which would beat the old record of 62° from 1984. Not only would 68° break the record for the day but it would also tie the record for the warmest February temperature on record. AND it would tie the record for the warmest temperature during winter which is known as December, January and February in the weather world.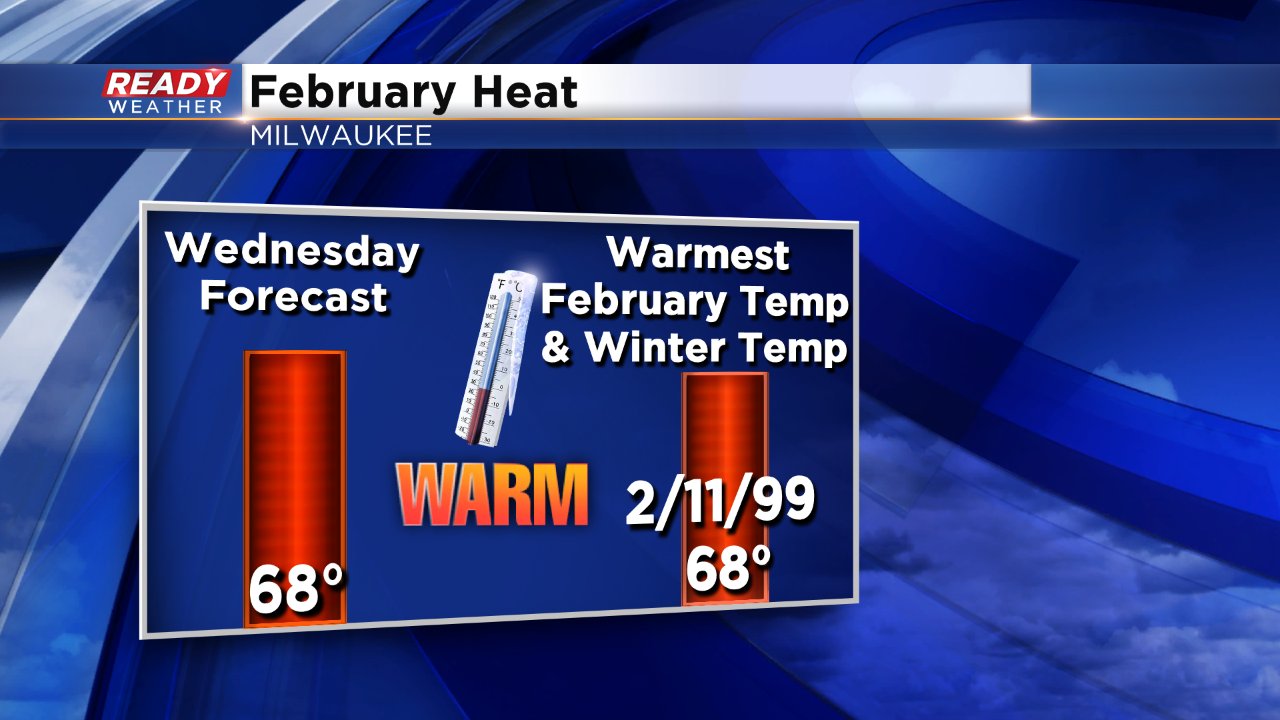 Since the temperature Wednesday morning already passed 50° it is the sixth day in a row with a temperature of at least 50° which is good enough for second place for days in the 50s during the month of February. That streak will likely stop Wednesday since Thursday's high is only expected to reach the upper 40s.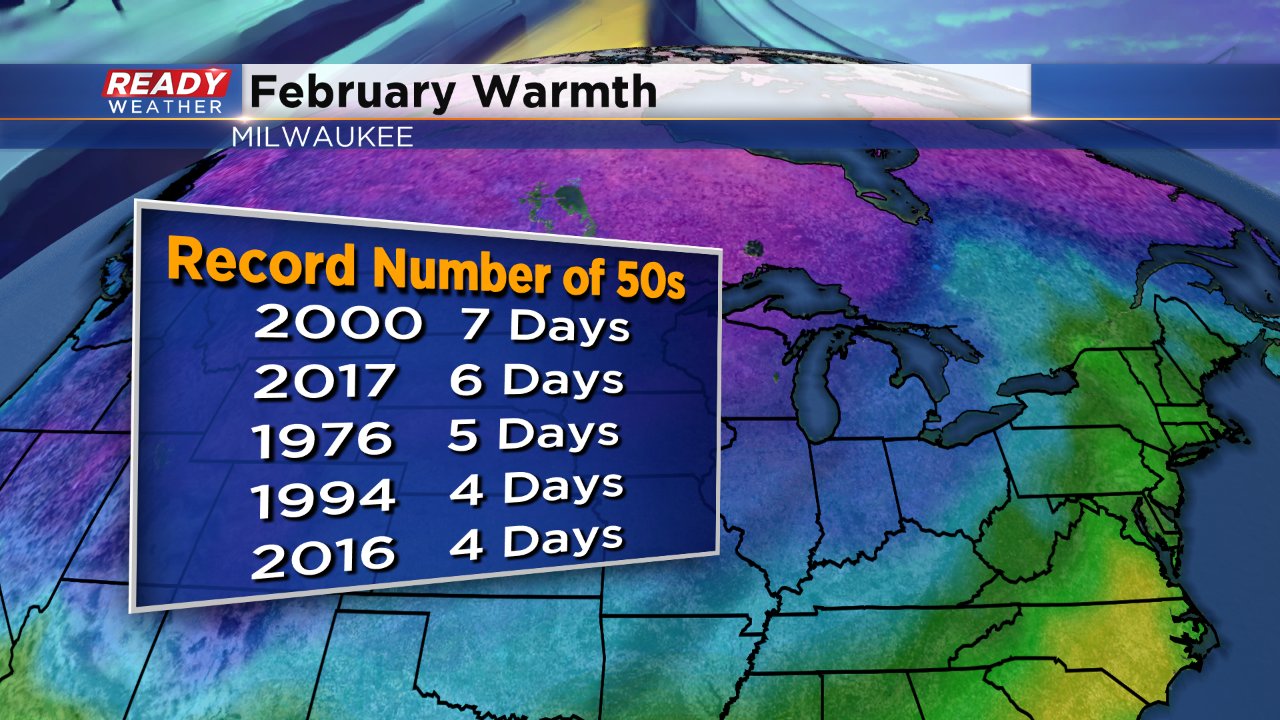 Wednesday is also expected to be the fourth day in the 60s this month joining this past Friday, Saturday and Tuesday. That would also be a new record since no February on record has had more than three days in the 60s until now.
Thanks to this recent stretch of record weather, the average temperature for the month of February is now at 34.1° through Tuesday's data which is good enough for 3rd warmest. With temperatures expected to stay above average almost every day through the end of the month it looks like 2017 will at least go down in the top 50 for warmest Februaries ever.
When looking at the data for meteorological winter, this December, January, February is currently slated to end within the top 15 warmest.