Recapping flooding Wednesday rain and historic Tropical Storm Cristobal
Posted:
Jun 11, 2020 7:32 AM CDT
Another round of heavy rain moved through southeast Wisconsin on Wednesday. The highest rain totals were reported in northern counties where they saw more thunderstorms. Some spots there got up to 3" of rain. Southern counties didn't see as much with a quarter to half inch in most spots.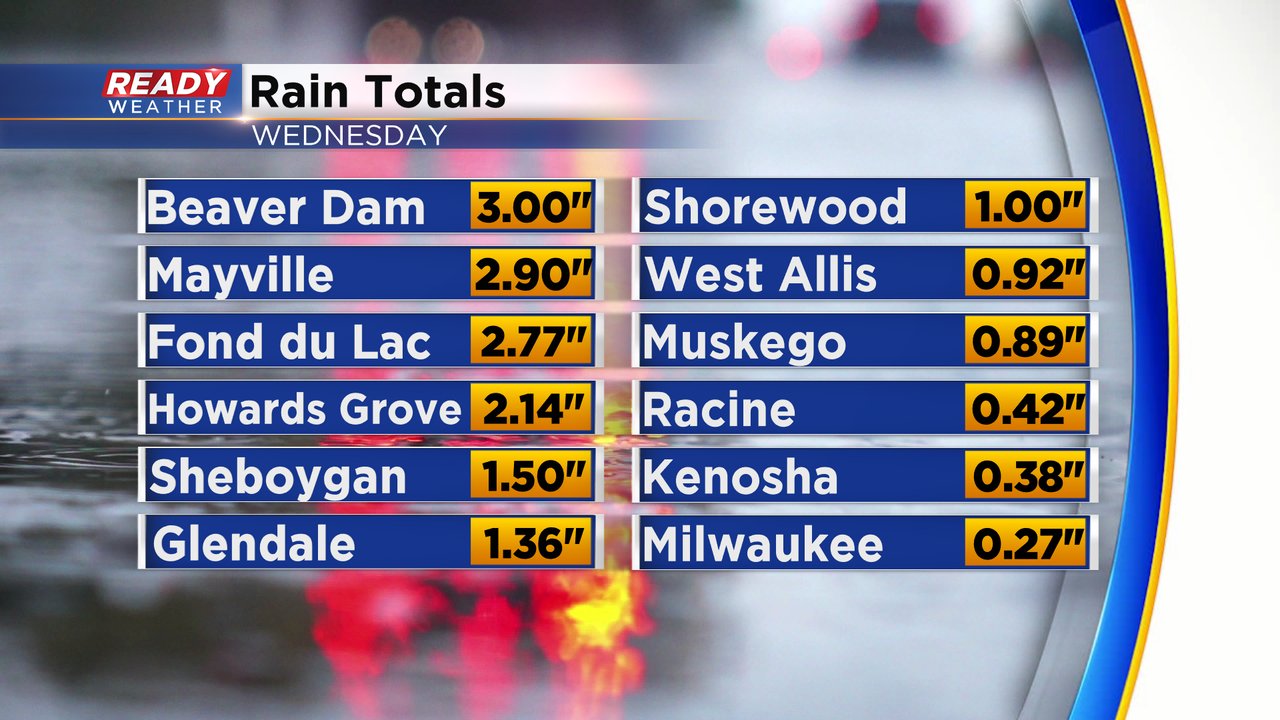 We did see some strong storms Wednesday and one severe storm with large hail reported. The wind was also strong as the storms rolled through with wind gusts topping 40 mph in some spots.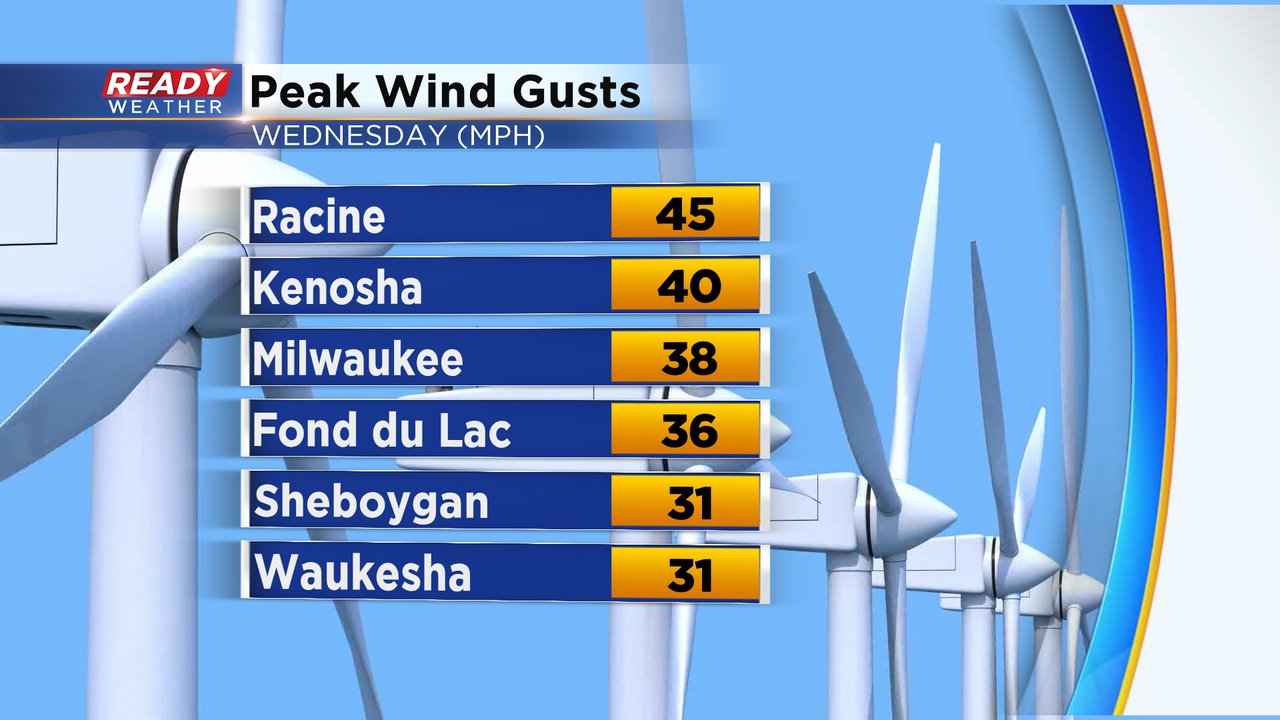 The storm that brought us the rain Wednesday was a low pressure different than the one we saw with Cristobal. The remnants of the tropical storm have moved into Canada, but it left moisture and heat that Wednesday's storm tapped into to increase our rain totals.
As Cristobal left the state we are getting a better picture at how historic the storm was. We didn't get a ton of rain in southeast Wisconsin on the eastern side of the storm, but it was historic in other ways. As Cristobal moved from the southwest part of the state into the Upper Peninsula of Michigan it became the farthest northwest an Atlantic tropical system has ever traveled since records began in 1850. Look at this plot of every Atlantic tropical system since 1850 and where Cristobal ends up.
Cristobal moved from southwest Wisconsin up into the UP. As we've mentioned in previous blogs, it was only the fourth storm in recorded history to reach Wisconsin. Look at our neighboring states especially to the west. Iowa has only had one storm. Minnesota has never had one. Nebraska had one as well which is farther west than Wisconsin but not as far north. Eastern Ontario in Canada sees them every now and then and the eastern edge of the UP has had one. 
In addition to being the farthest northwest a tropical system has ever traveled, Cristobal also broke a pressure record in Wisconsin for the month of June. The atmospheric pressure dropped to 988 mb in Madison on Tuesday breaking a record for June. The pressure in Milwaukee dropped to 992.6 mb which falls just short of the record 985.1 mb.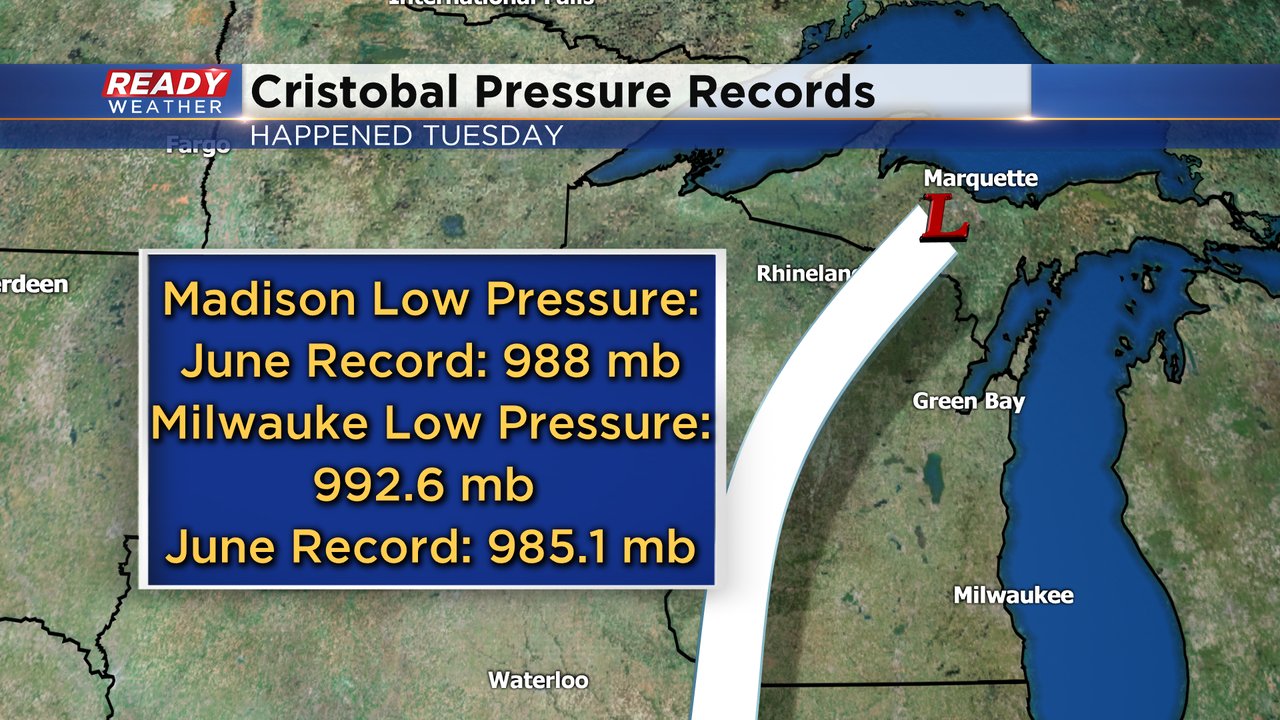 Download the CBS 58 Ready Weather app for the interactive radar. On that radar you can toggle on the Hurricane layer so track new storms that pop up in the tropics.