Rain on the Way for Easter Sunday
Posted:
Mar 26, 2016 8:03 PM CST
Saturday was a decent day with a good amount of sunshine and temperatures right around average in the middle 40s. Clouds will increase Saturday evening ahead of an isolated rain chance Saturday night. The best chance for any overnight showers is west and north of Milwaukee. Rain chances will increase on Sunday especially late morning into the afternoon.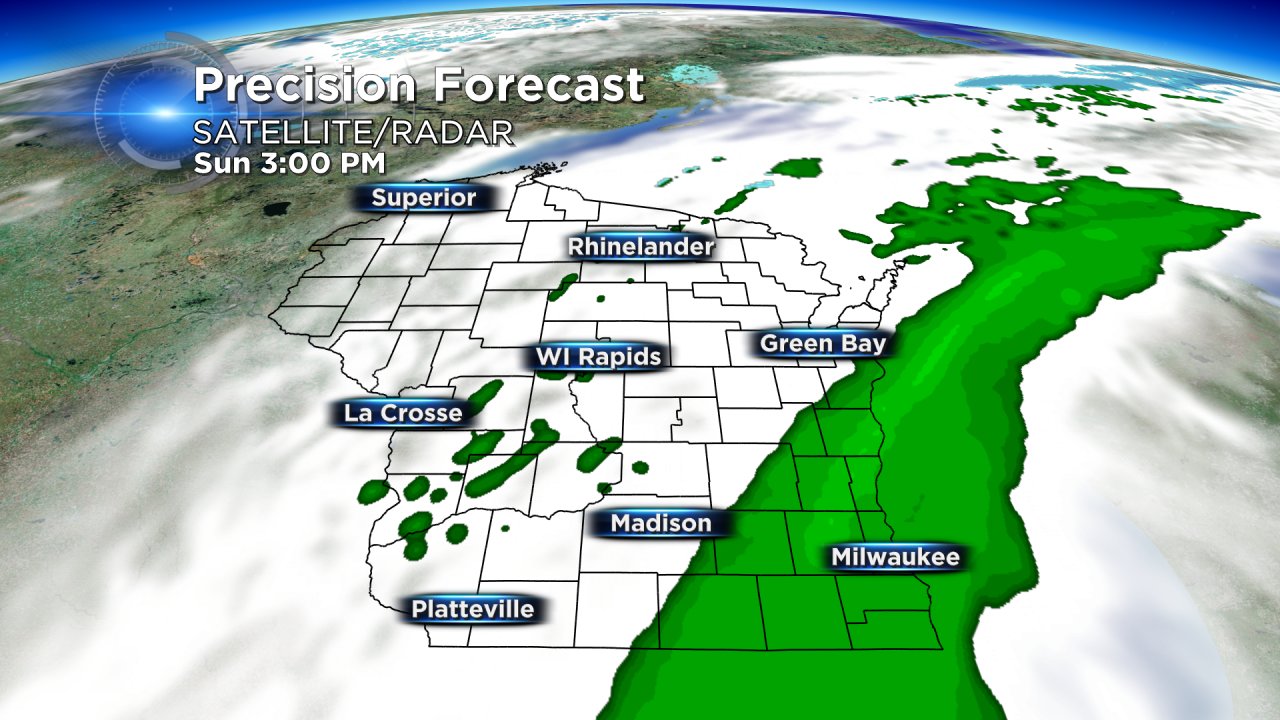 Even though some rain is on the way, Easter won't be a wash out. If you are waking up for Easter sunrise services expect dry skies but rain chances increase by late morning with the best chance for steady rain from 10:00 AM - 3:00 PM in Milwaukee. Scattered showers will stick around through sunset. So, although there will be dry spots they aren't at optimal times for Easter Egg Hunts.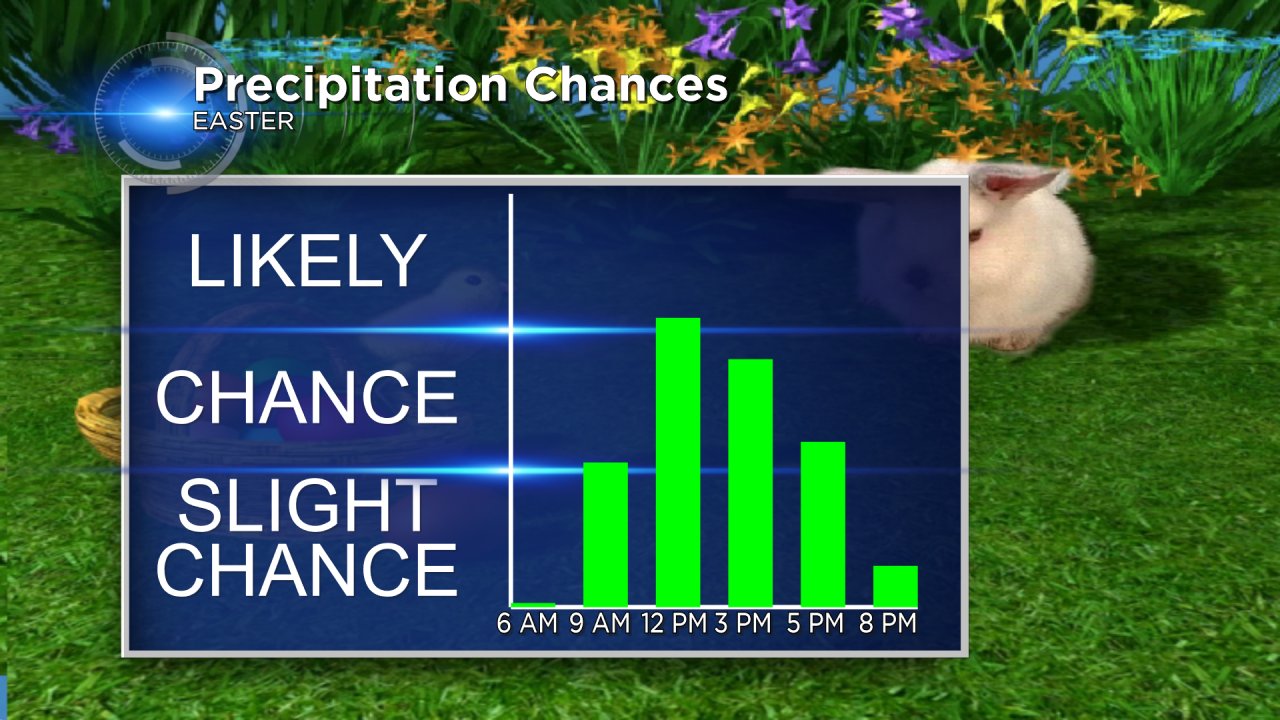 Not a whole lot of rain is expected and northwest communities will actually escape with just a few showers. Most areas in southeast Wisconsin pick up around a quarter inch of rain.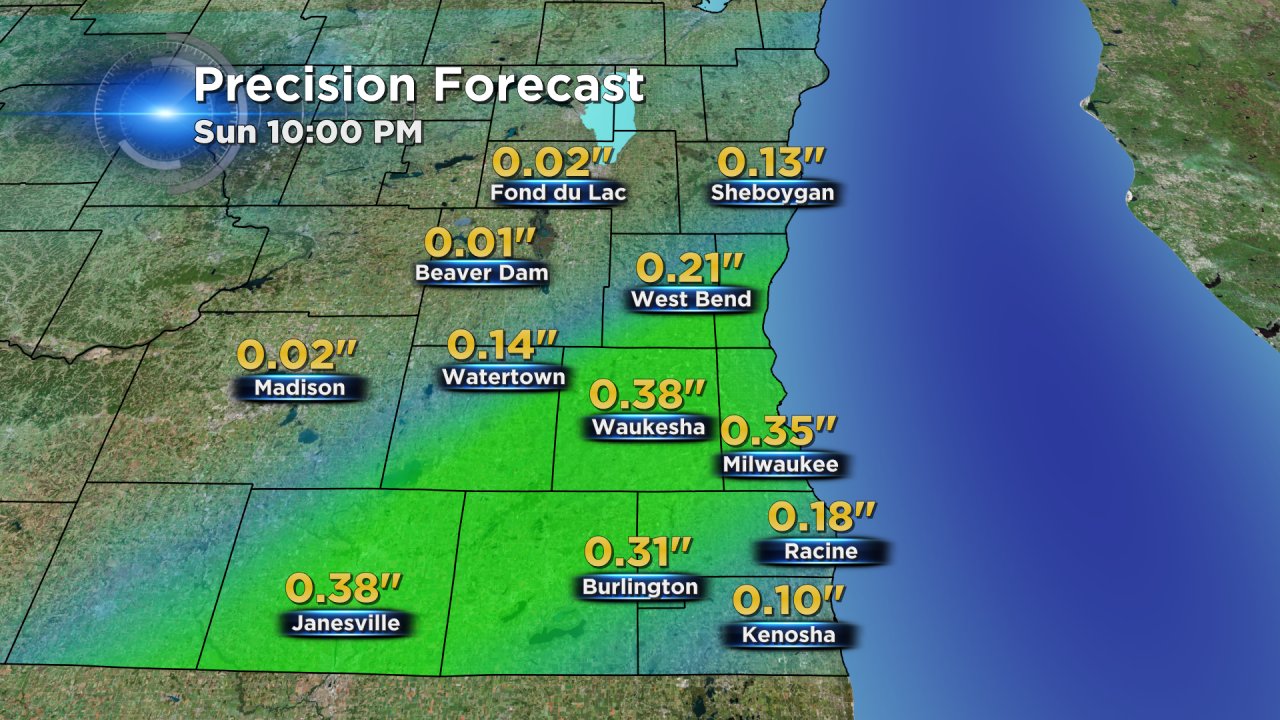 When it comes to temperatures on Easter, they will actually be warm than average waking up around 40° with low 50s possible for everyone in the afternoon.