Postmates to Launch in Milwaukee Thursday
Posted:
Sep 16, 2015 6:46 PM CDT
Postmates is launching in Milwaukee tomorrow, Thursday, September 17, making every store and restaurant available for on-demand delivery in minutes. To celebrate our arrival, we'll be waiving delivery fees from Chipotle through the end of September.
Postmates will not be available in all of Milwaukee. Currently the service is available in the following communities Lake Park, Riverwest, Park Knoll, Story Hill, Sunset Heights, Hampton Heights, Granville and Tripoli Park. Additionally, couriers will be available north of Fond Du Lac Avenue and south of Mequon Road. A picture of the full coverage area can be found below: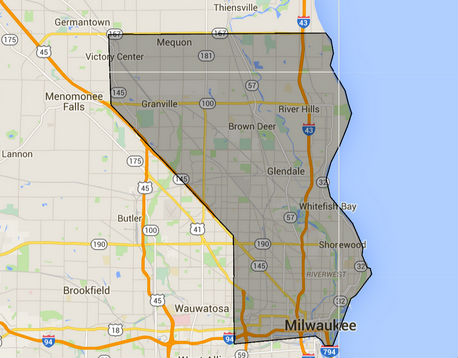 Postmates unlocks the inventory of a city by connecting customers with a dedicated fleet of couriers to deliver anything in under an hour. To date, Postmates has completed over 4 million deliveries in 30 markets across the U.S., and allows customers to get any item — from takeout and groceries to retail items and even prescriptions — delivered 24 hours a day, 7 days a week, and in minutes. 

Imagine being able to order in lunch from your favorite neighborhood sandwich shop, dinner from Pizza Man, a charger from the Apple store and groceries from your local market — with a couple of clicks. Postmates makes that possible by picking up from merchants that don't offer delivery themselves. The app, available for iOS and Android, as well as Postmates web, allows customers to browse an inventory of thousands of restaurants and stores in their city, add items instantly, watch their rated "Postmate" moving on a map, and track their order status in real time. Deliveries start at $5 and you pay for everything within the app — including tip — so no cash is ever exchanged.

Milwaukee is one of ten new cities  launched on Thursday. Those other cities include Baltimore, Columbus, Jersey City, Kansas City,  Oklahoma City, Palm Springs, Pittsburgh, Raleigh and St. Louis.

Postmates is already available in the San Francisco Bay Area, New York City, Washington D.C., Chicago, Los Angeles, Sacramento, Orange County, Seattle, San Diego, Long Beach, Boston, Philadelphia, Atlanta, Miami, Denver, Vegas, Austin, Houston, Dallas, San Antonio, Nashville, Portland, Phoenix, Minneapolis, Charlotte and Virginia Beach.