Overnight Update....Snow Showers Arrive
Posted:
Feb 24, 2017 7:45 AM CDT |
Updated:
Feb 24, 2017 11:47 PM CDT
Snow showers have taken over the freezing drizzle tonight. A light glaze of ice has been left by the drizzle, so any snow that falls will create more slick and dangerous roads.
The entire area remains under a winter weather advisory until 6 am. Snow showers will taper off to flurries during Saturday morning. 1" to 2" of snow will be possible across the area tonight.
Wind chills Saturday will only feel like the single digits and the teens, so wear layers as you head out!
________________________________________________________________________________________________________________________________
11:30AM Update: Most spots have already received the bulk of the rainfall. Many places have totals over one inch. Conditions through the rest of the afternoon include wind driven drizzle. This may fall as freezing drizzle too, mainly in the advisory area. Please use caution with travel today. Isolated slick spots are possible. The wind will aid in possible reduced visibility and make travel for higher profile vehicles challenging. The precipitation will transition to snow from west to east starting around 5pm west and 9pm for Milwaukee.
It's been a busy and loud Friday morning across southeast Wisconsin. Many people woke up during the early morning as thunderstorms rolled through with heavy rain. Some spots have picked up over 1" of rain just since midnight. While southern areas are seeing mostly rain, northern communities are dealing with a mix of freezing rain, sleet and snow which is why they are under a winter weather advisory until Saturday morning at 6 AM.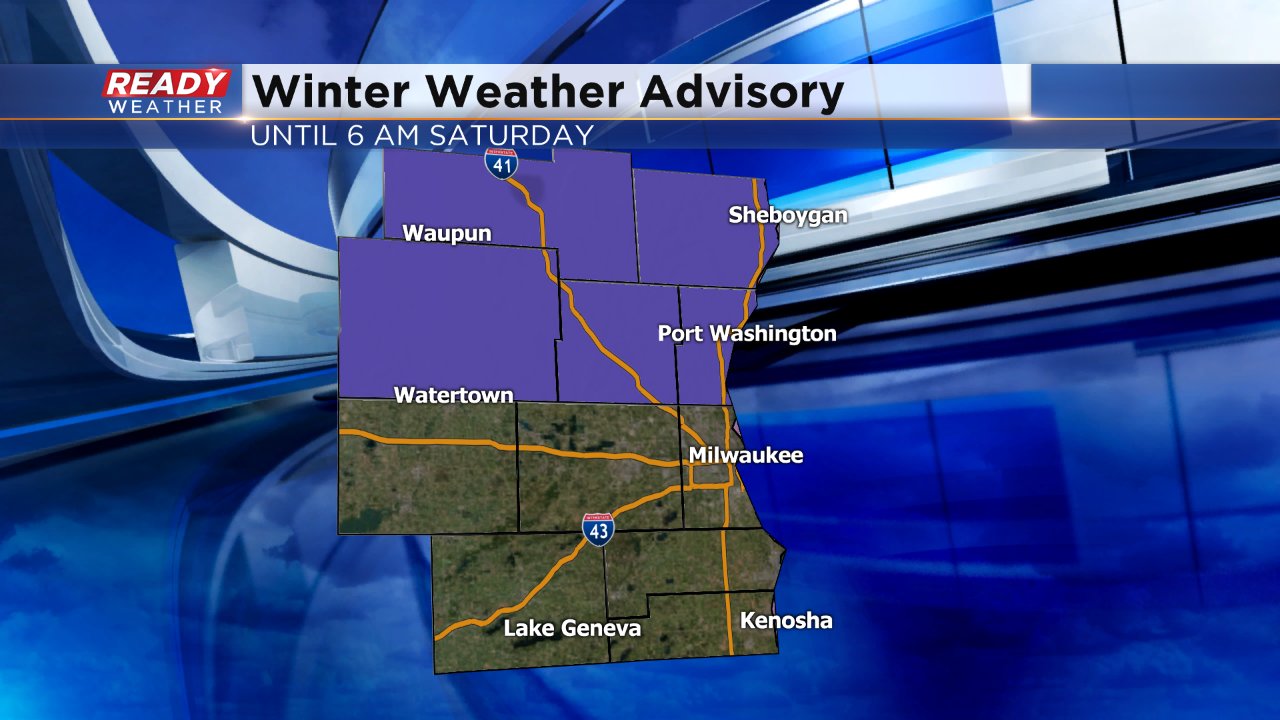 No major changes are expected with our wintry weather throughout the day today until this evening when winter cold air returns changing all precipitation into snow.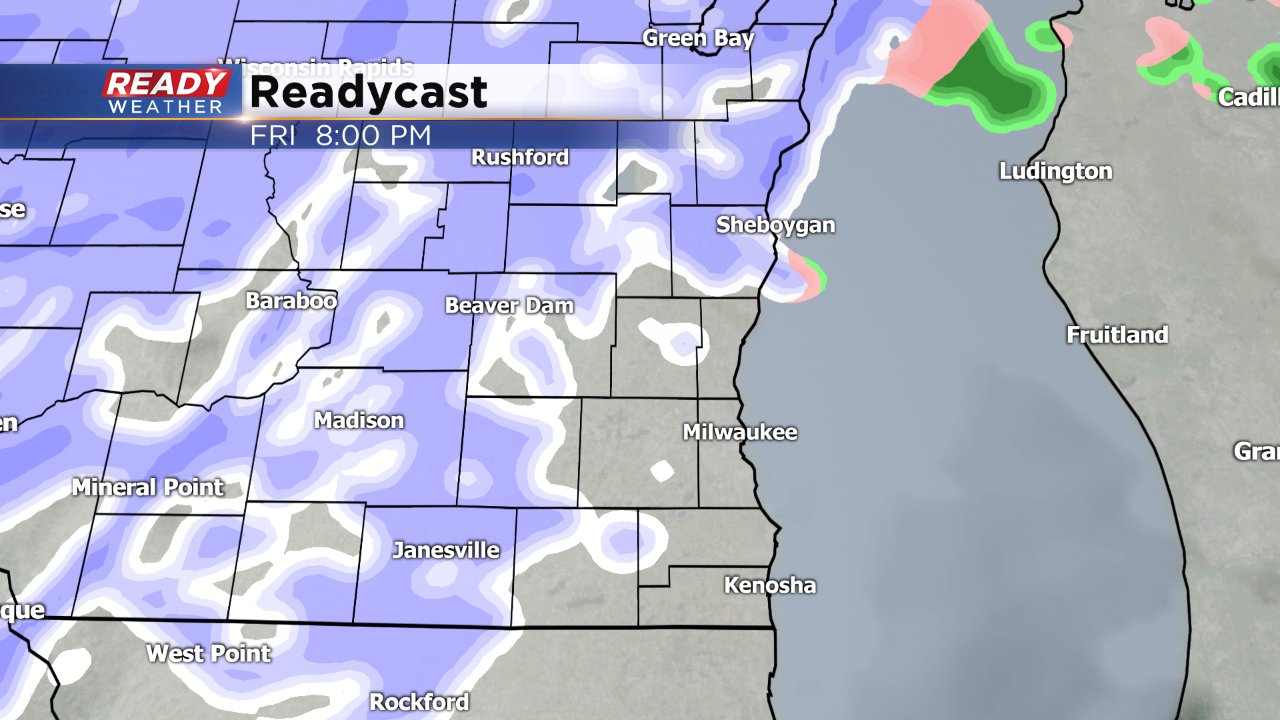 We are expecting an additional 1-3" of snow overnight for everyone which means northern areas will end up with 3-5" and southern spots will pick up 1-3".
And if all of that wintry weather wasn't enough, don't forget about the wind. We've already had wind gusts up to 40 mph Friday morning and the wind will stay high all weekend long. Expect wind gusts to stay in the 30-40 mph range both Saturday and Sunday before coming down a bit on Monday.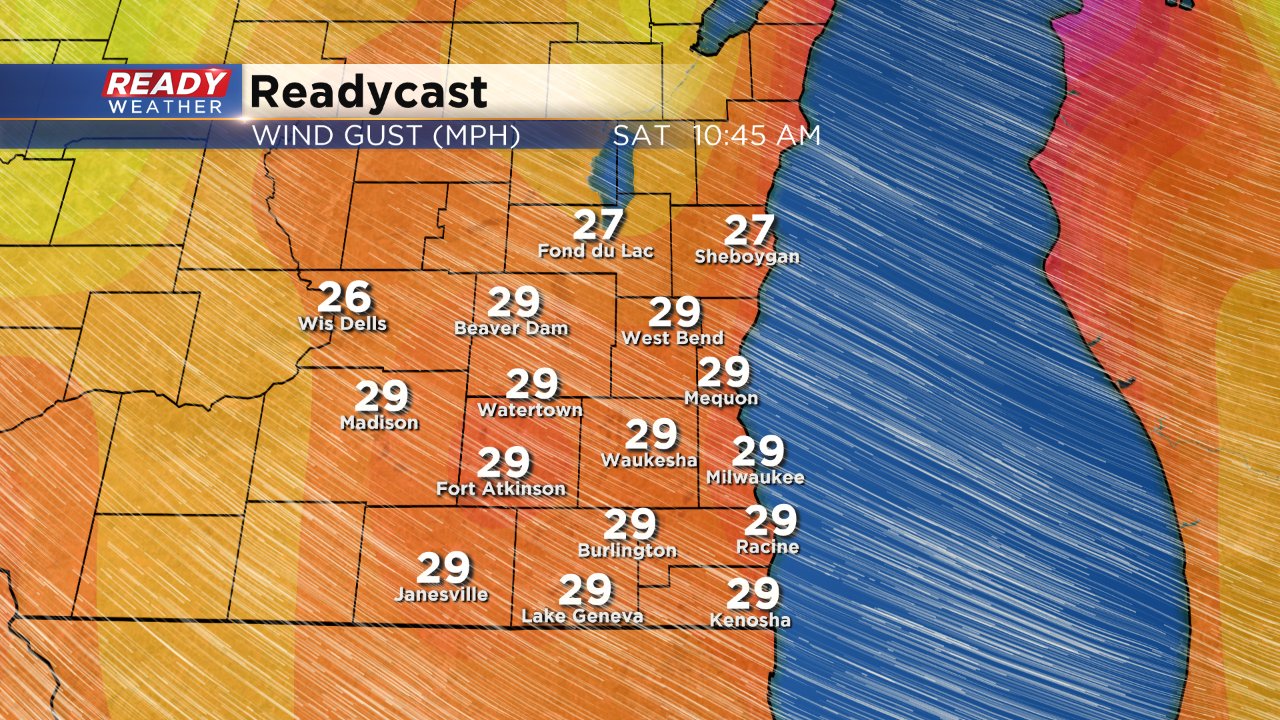 Make sure to download the CBS 58 Ready Weather app as our weather switches back to winter after an overall mild February.