Monday Could be Warmest Day of 2016 as Warm Weather Continues
Posted:
Apr 17, 2016 8:51 PM CST
By Wisconsin standards, this weekend has been beautiful! Consistent sunshine both Saturday and Sunday and temperatures in the 60s lakeside and 70s inland with a few spots even making it into the 80s.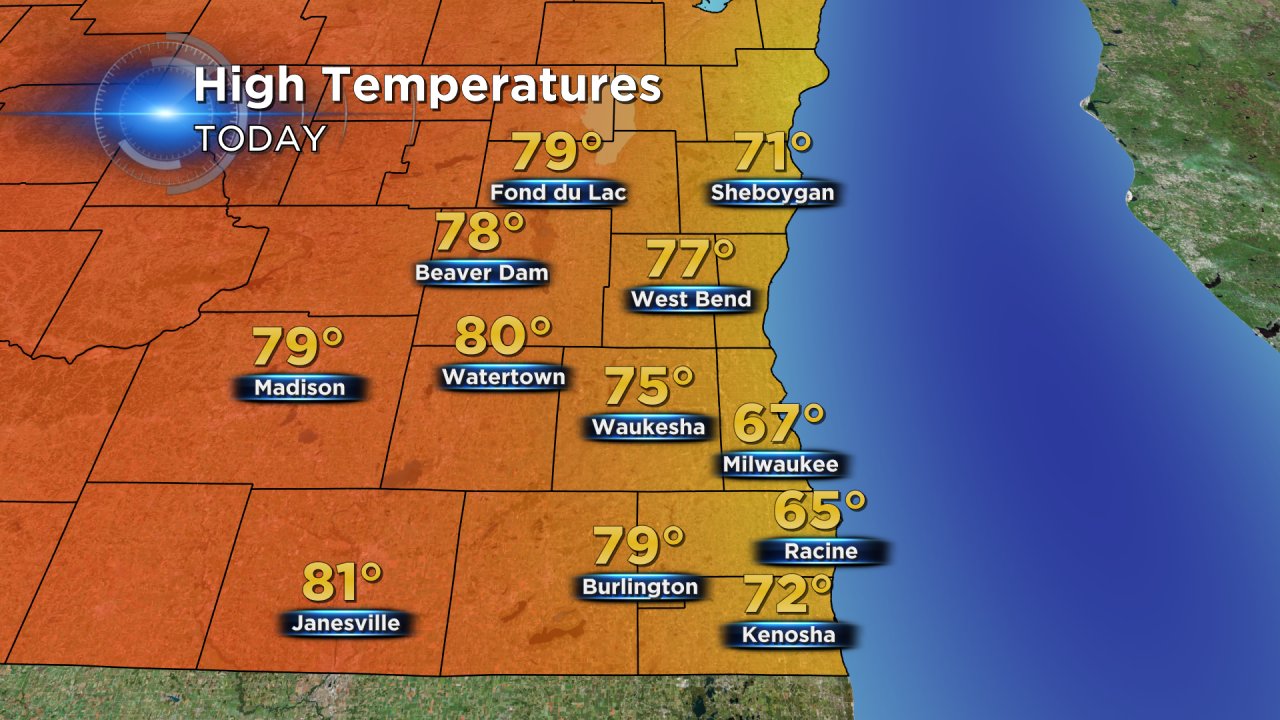 If you define "nice" weather this time of year as dry with temperatures above 50° then we have had four straight days of "nice" weather in Milwaukee. The last time we had that long of a dry and warm stretch was back in November - 159 days ago!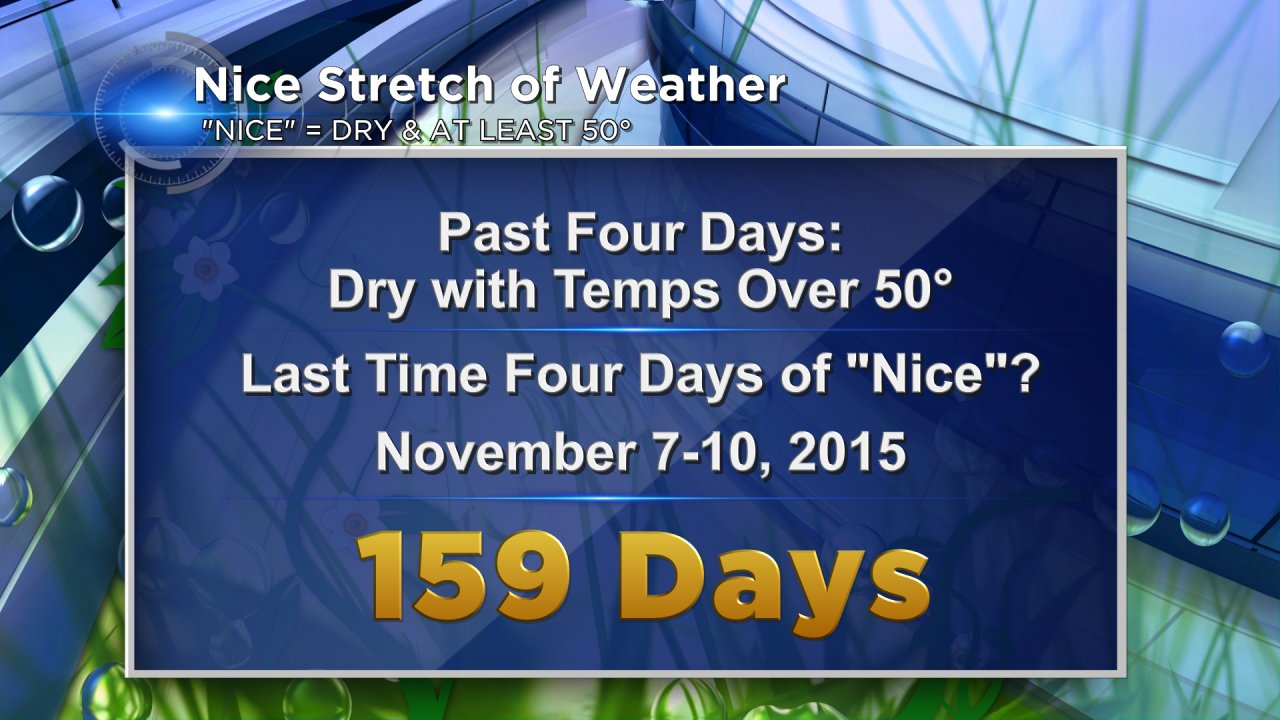 If for whatever reason, you didn't have an opportunity to get outside this weekend, you still have a chance to enjoy the nice weather. In fact, Monday has the potential to be the warmest day of 2016! The lake breeze will take a break Monday morning as a southwest wind moves through, this will allow temperatures to quickly warm through the 50s and 60s during the morning. Without a lake breeze, by noon Milwaukee is expected to be right around 70°. With a little more warming the temp lakeside should reach the low to middle 70s with inland areas staying in the middle to upper 70s and an isolated 80° temp not out of the question. A lake breeze will return by late afternoon or early evening. If that lake breeze arrives earlier than expected then temperatures may struggle to reach 70°.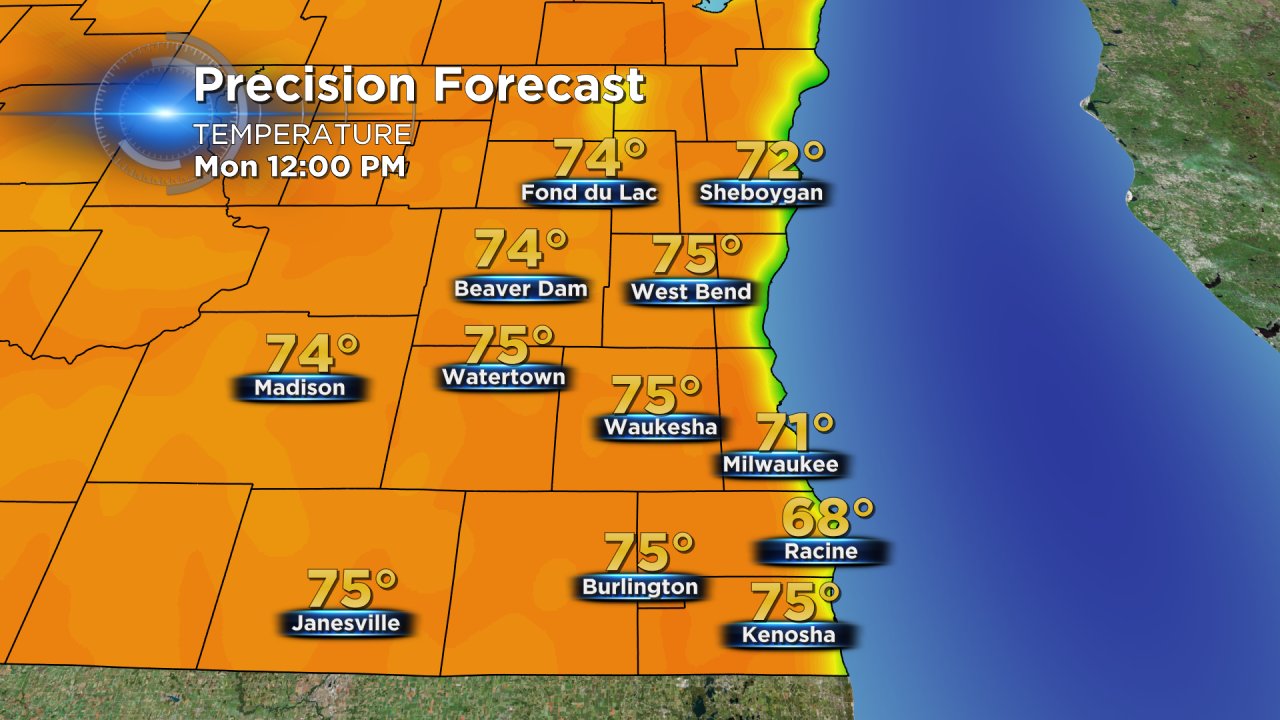 Before Monday, the warmest day so far in 2016 in Milwaukee was March 8 when the mercury hit 71°. We also hit 70° earlier this month on April 3.