Looking Toward our Next Storm
Posted:
Feb 4, 2017 8:17 PM CST
This weekend a few flakes will fly across southeast Wisconsin but you may have already heard about a "bigger" storm moving our way for next week. There was some uncertainty early on as to whether or not this storm would drop some serious snow across southeast Wisconsin but models are coming into better agreement and at this point most of us will stay on the storm's warmer side meaning more rain than snow.
The chance for precipitation doesn't arrive until Monday night with the bulk of the precipitation falling on Tuesday and lingering into Wednesday morning.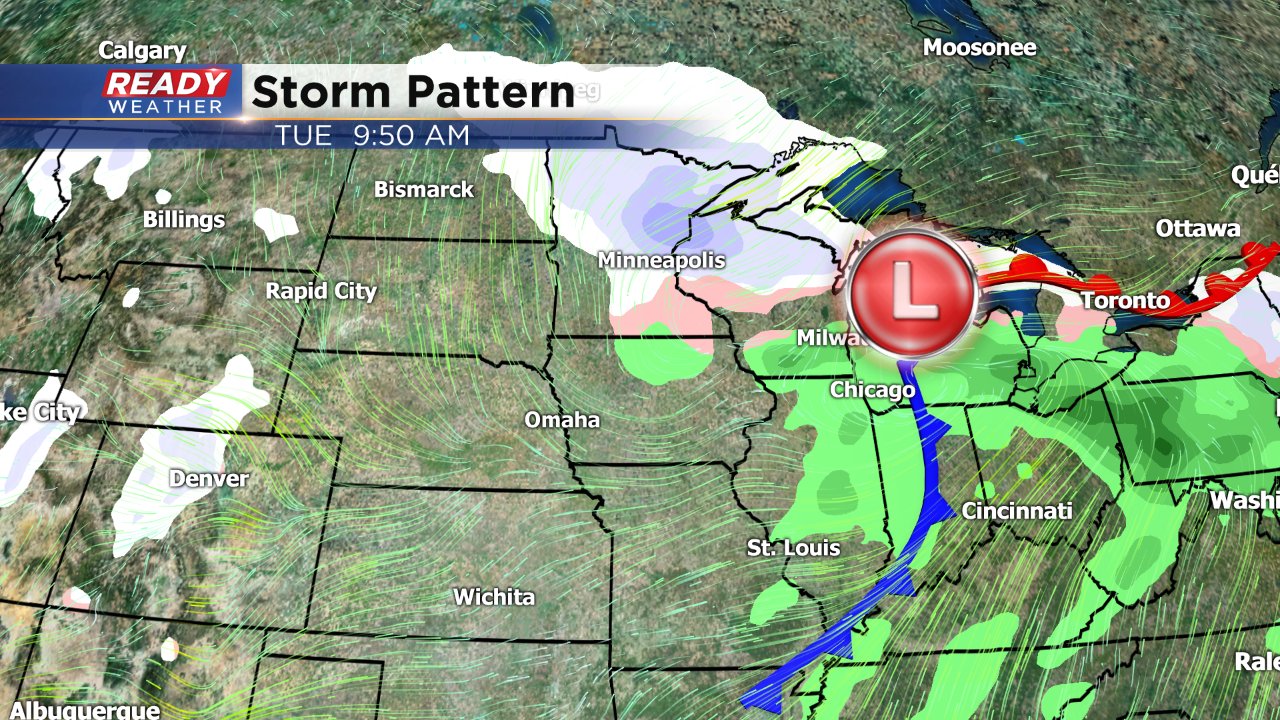 At this point there are two times of concern for some wintry weather. The first arrives Monday night when the precipitation is first falling. The precip looks to fall as rain at this point but temperatures Monday night will hover around freezing so there will be the potential for freezing drizzle especially for inland and northern cities where temperatures will be closer to 32°. By Tuesday morning everyone just sees rain as temperatures warm into the lower 40s. A cold front will push through Tuesday afternoon which will quickly drop temperatures turning the rain into snow so some slick roads will be possible Tuesday night and Wednesday morning as snow lingers.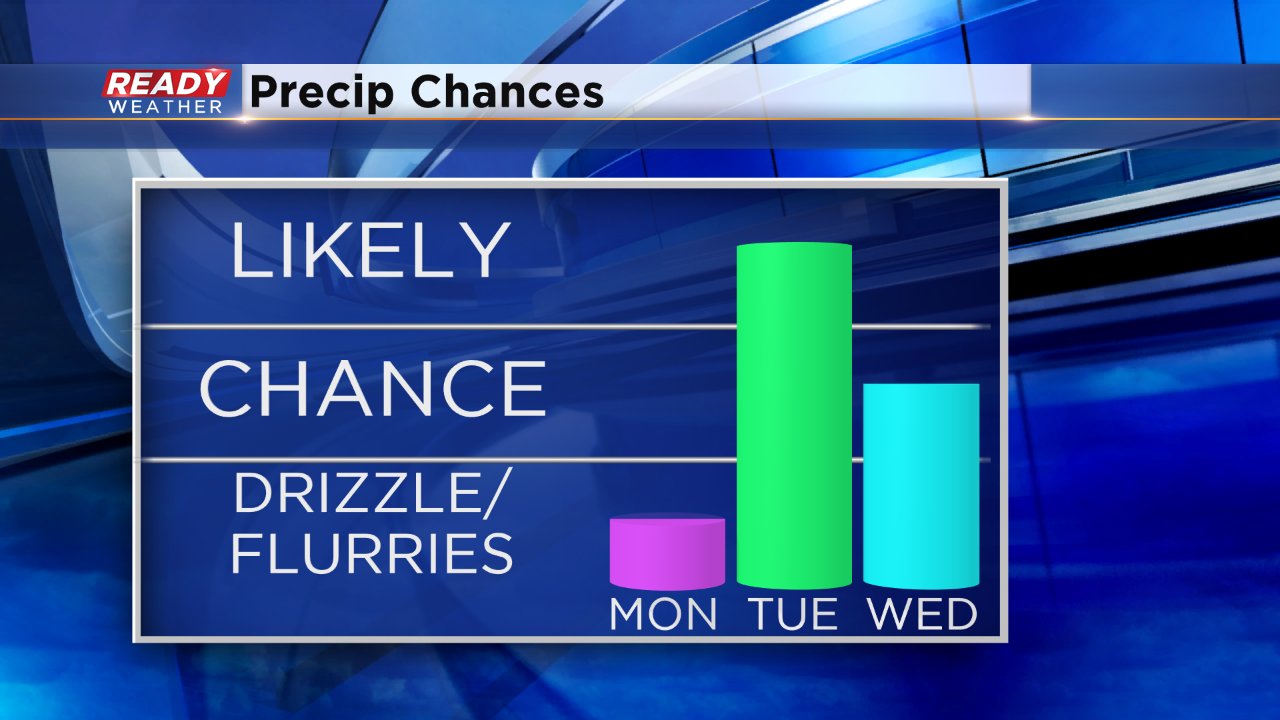 This storm is still about 48 hours from arriving in southeast Wisconsin so look for changes to the forecast over the next few days. It's definitely too early to talk about ice, snow or even rain amounts but at this point I am not seeing any signs of anything super significant in southeast Wisconsin but some will likely see at least a little snow accumulation by the end of Wednesday.
Keep coming back to the CBS 58 Ready Weather Blog for the latest on the upcoming storm.