Late Evening Update: Snow Diminishing
Posted:
Jan 25, 2017 6:44 AM CDT |
Updated:
Jan 25, 2017 11:04 PM CDT
Temperatures this evening will continue to fall into the upper 20s and lower 30s. The back edge of the snow will move across the area through Midnight. Snow that falls will have a chance to accumulate and cause slick spots. An additional 1" to 2" of snow is possible before the snow tapers to flurries.
Earlier snow totals really depend on where you live throughout the viewing area. Look at Parnell in Sheboygan county! Some impressive totals were reported to the northwest of of Milwaukee.
After looking at the 511 Wisconsin site, there are slippery spots on some of the highways, so please use caution.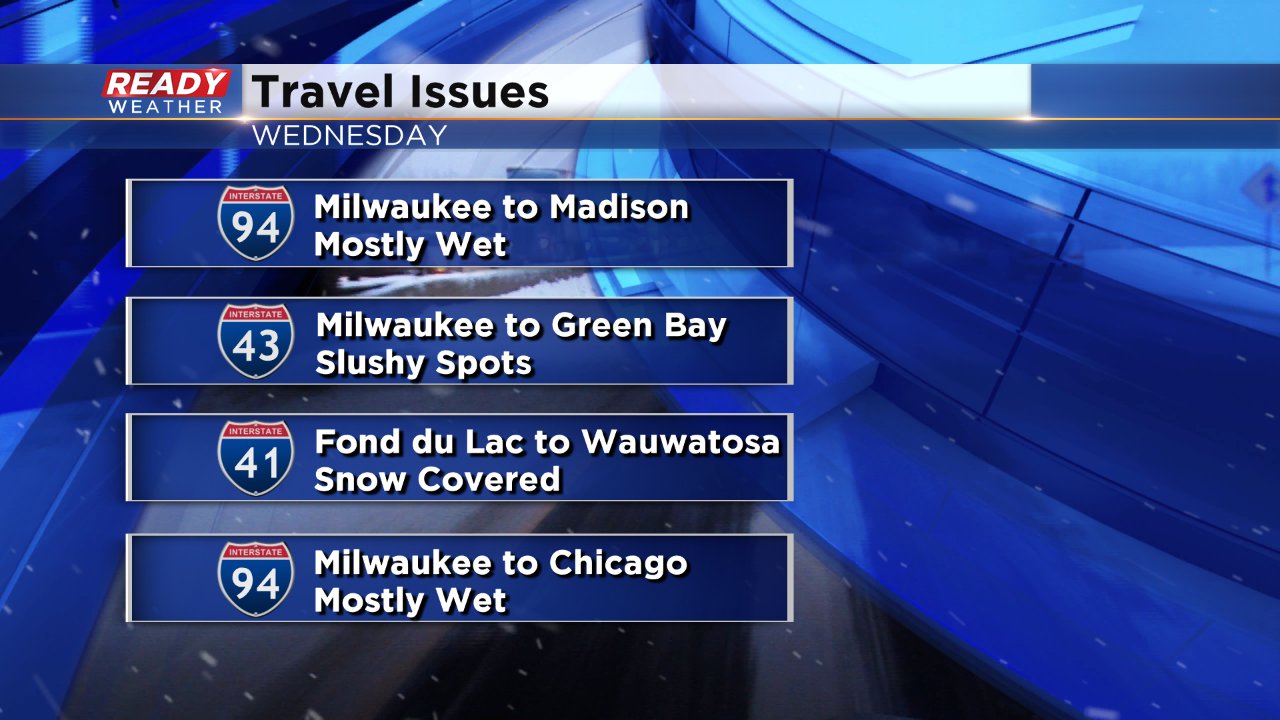 In order to stay up to date on the latest conditions, download the CBS 58 Ready Weather App. You can also track the snow with the interactive radar.