Last Mild Day Before Chill Returns
Posted:
Oct 19, 2016 11:32 AM CDT
Temperatures have been very, very warm to start the work week. After a weekend of highs in the lower 70s, temperatures reached a whopping 80° on Monday just one degree shy of the record of 81° set in 1964. Tuesday the high in Milwaukee reached 76°. Technically that 76 was in the morning but during the afternoon temps were still plenty mild in the lower 70s. 
Even though temperatures Wednesday will be cooler than the past few days they are still above-average in the upper 60s.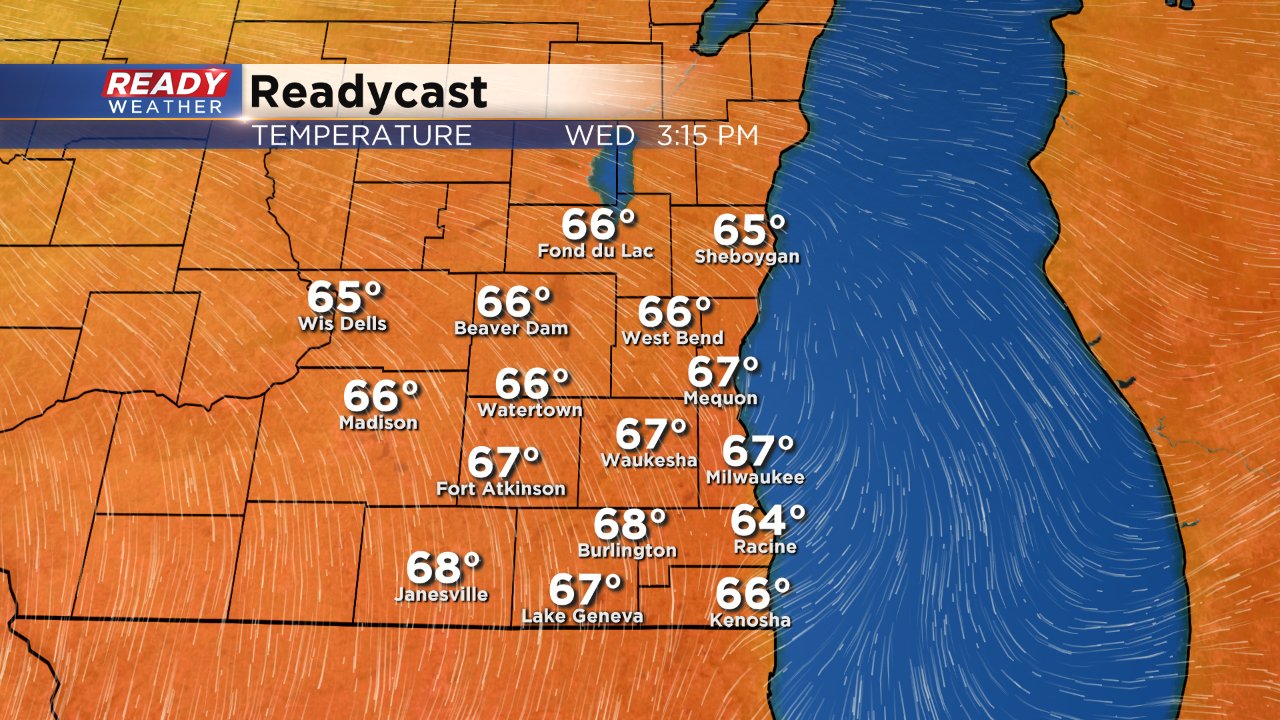 Temperatures will continue to drop as we finish the week. By Thursday we are right around average in the upper 50s. A blast of cold air arrives Thursday night with lows in the 30s making us struggle to even hit 50° on Friday. A little frost is possible both Friday and Saturday mornings before temperatures warm back into the upper 50s and lower 60s.