Lake Effect Snow Returns
Posted:
Jan 3, 2016 9:51 PM CDT |
Updated:
Jan 3, 2016 9:52 PM CDT
Any time the words "lake effect snow" are mentioned around Lake Michigan people cringe. Many in southeastern Wisconsin have experienced the 'joys' of lake effect where just ten miles can separate 10" from 1".
Well lake effect snow is returning to the Milwaukee area on Monday. Sunday the east coast of Lake Michigan got the lake effect machine where over 6" fell in some spots. The window for lake effect is very slim in the Milwaukee area and is heavily dependent on wind direction. At this point it looks like northeast winds will move into place in the morning and continue into early afternoon.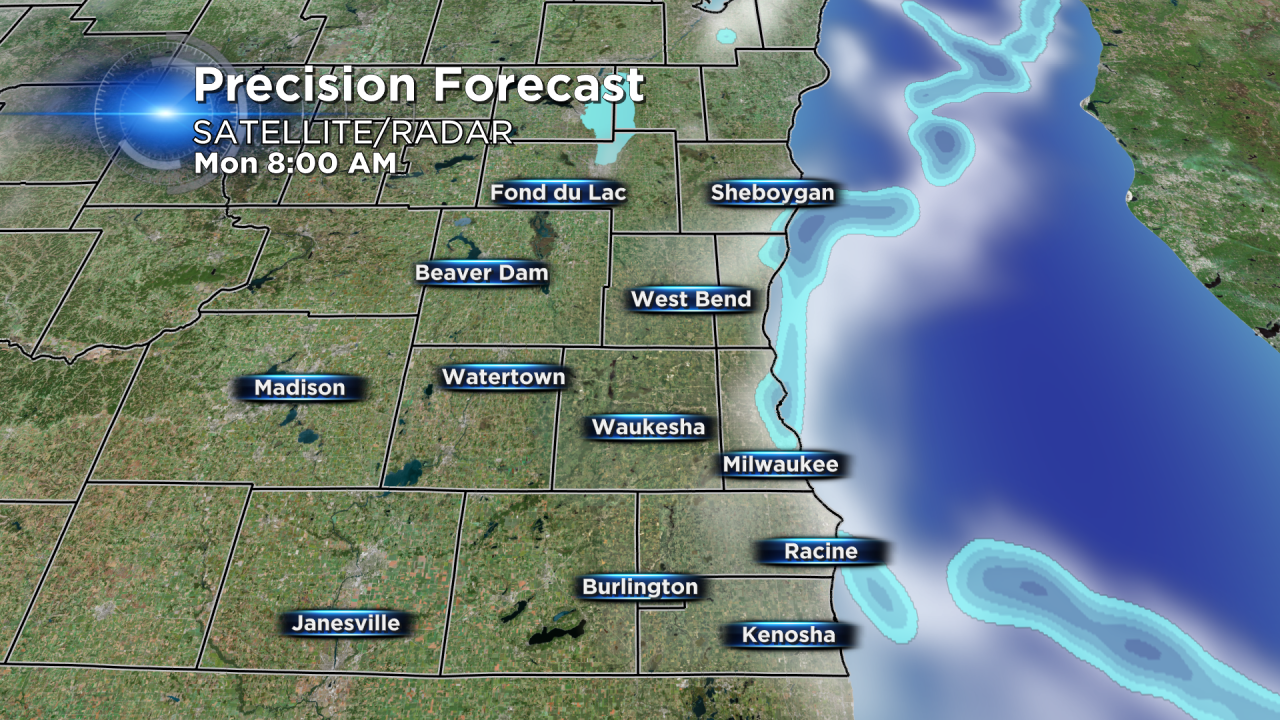 The majority of lake effect will stay in southeast Milwaukee County, and eastern Racine and Kenosha Counties. Some of our inland communities could see a little snow as well.
No major accumulation is expected, however communities right along the lake could pick up a few tenths of an inch.