Lake Effect Snow on the Way
Posted:
Jan 22, 2016 10:21 AM CDT
Lake effect snow is still on track for Friday. Light to moderate lake effect snow bands will set up over Lake Michigan around 9:00 AM and last through the morning, afternoon and evening before ending Friday night.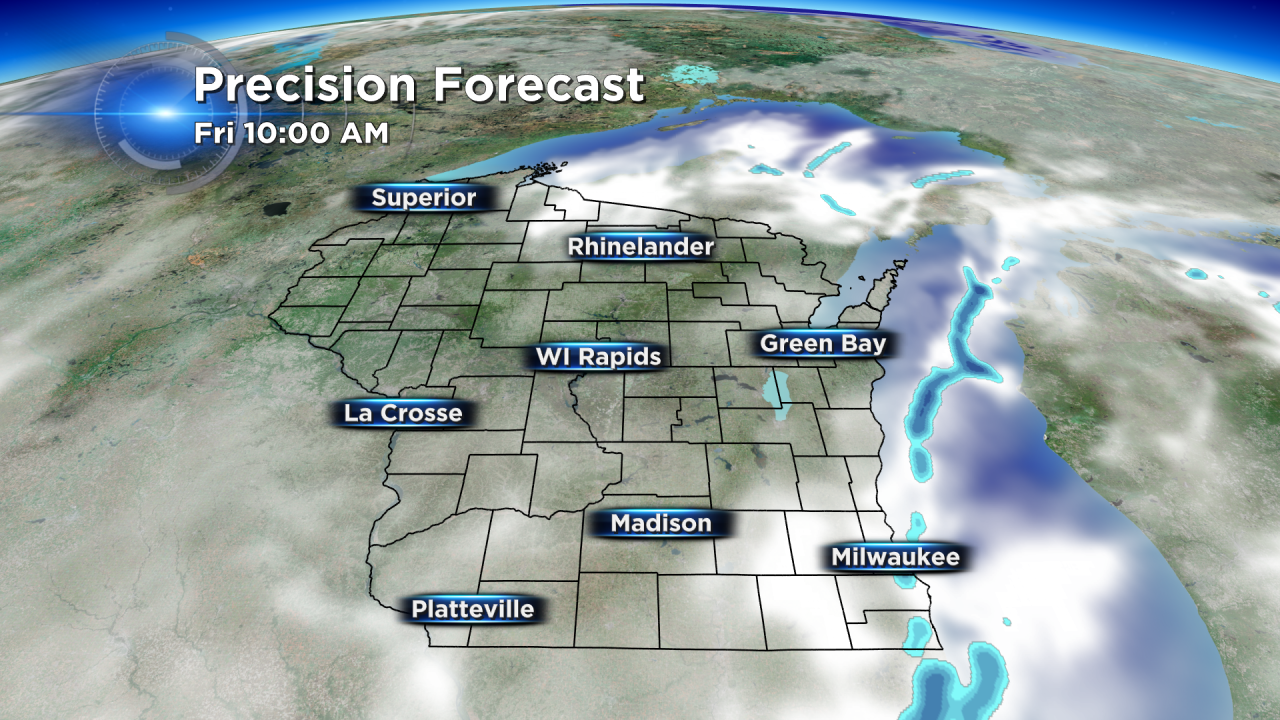 This will remain a fairly light lake effect event with most locations in southeast Wisconsin seeing up to 1". Communities right along the lakefront from Sheboygan down to Kenosha could see a little more than 1" with a max of 1.5" to 2".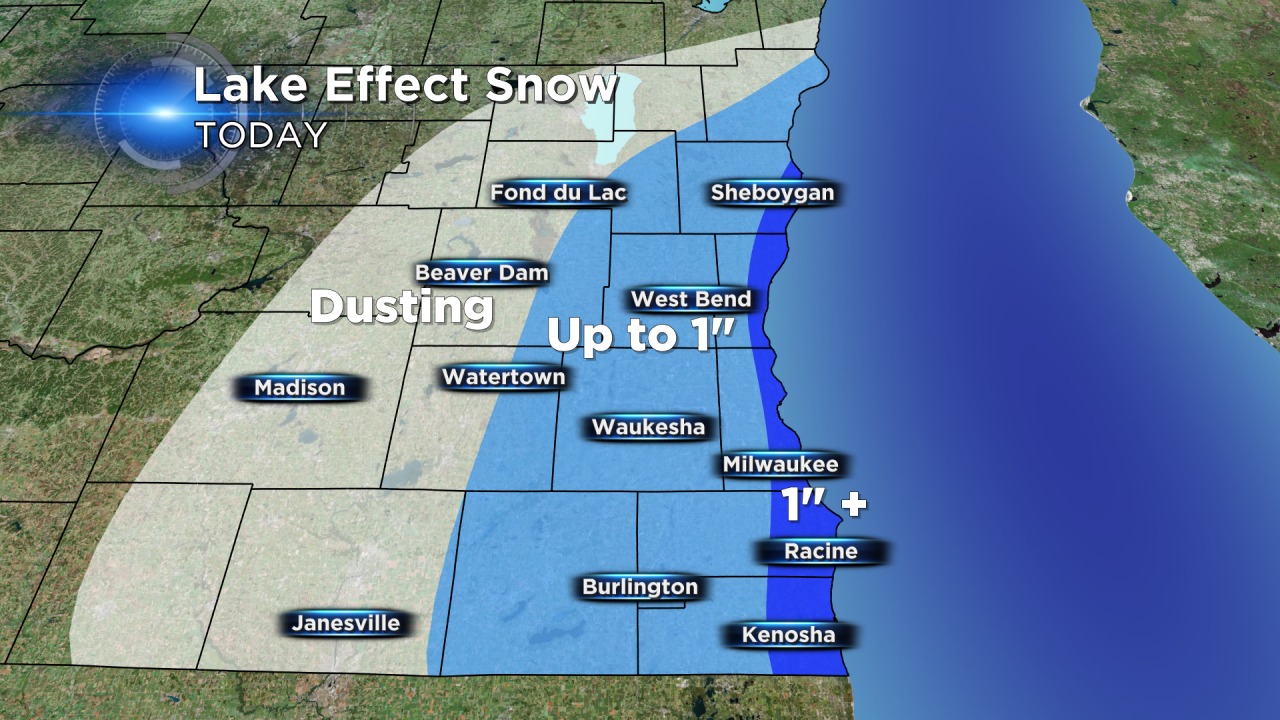 Wind direction is very important to lake effect events. Wind Friday morning started off North or Northwest but will shift to the North Northeast or Northeast by late morning. For a full explanation on how lake effect forms read yesterday's CBS 58 Weather Blog here.