Hottest Temps of the Year Arrive with Strong to Severe Storms (SLIDE-SHOW)
Posted:
Jun 10, 2016 11:19 AM CDT |
Updated:
Jun 10, 2016 8:17 PM CDT
SEVERE THUNDERSTORM WATCH ISSUED:  OZAUKEE, WASHINGTON, SHEBOYGAN, FOND DU LAC, DODGE UNTIL 1 AM
6PM UPDATE: Earlier this week we got our first break in a long above-average temperature streak with only 60s for highs. Thursday was right at average with a high of 75° in Milwaukee, but now the warmest days of the year are here with upper 80s and lower 90s possible Friday and Saturday. So far this year the warmest temp has been 85° which we hit a few times in May.  Milwaukee hit 90 degrees this afternoon!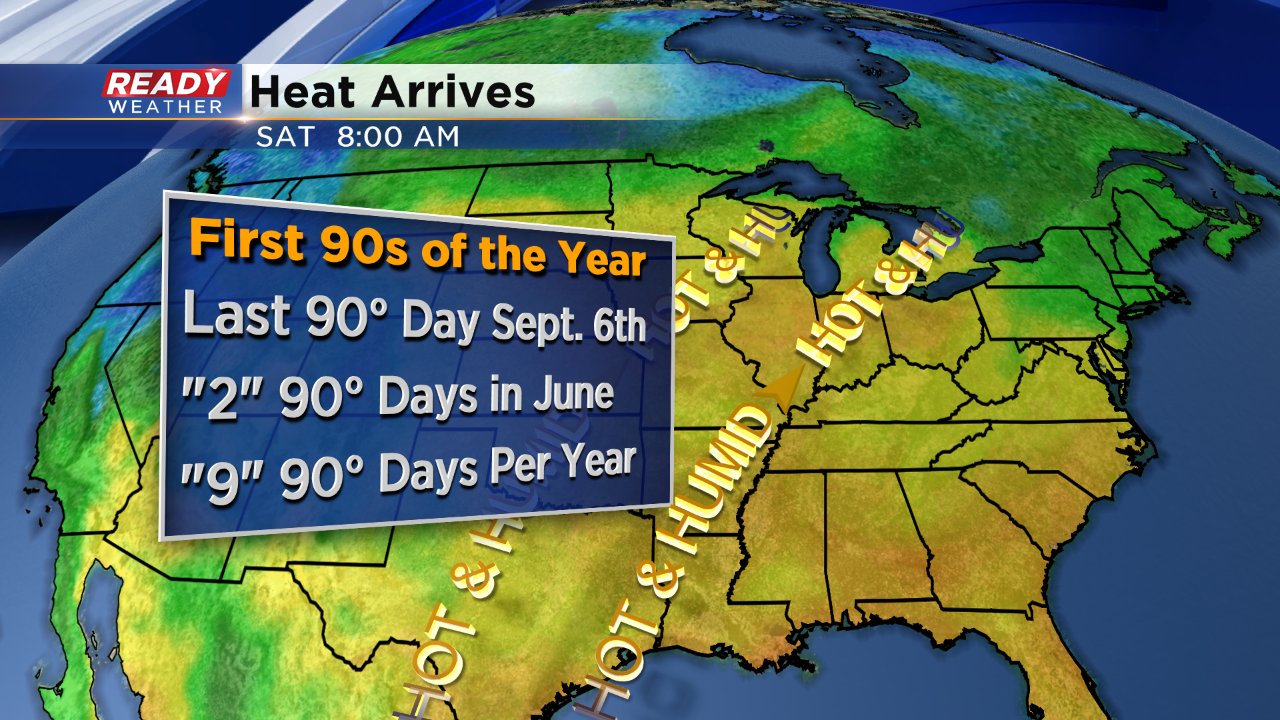 For Saturday the warmth sticks around with a west wind. Saturday holds a better chance of 90s returning with the Ready Weather official high right now of 91°. Both Friday and Saturday will be humid as well with dew points in the upper 60s meaning the heat index (what it will feel like on skin) will be more like 90-95°.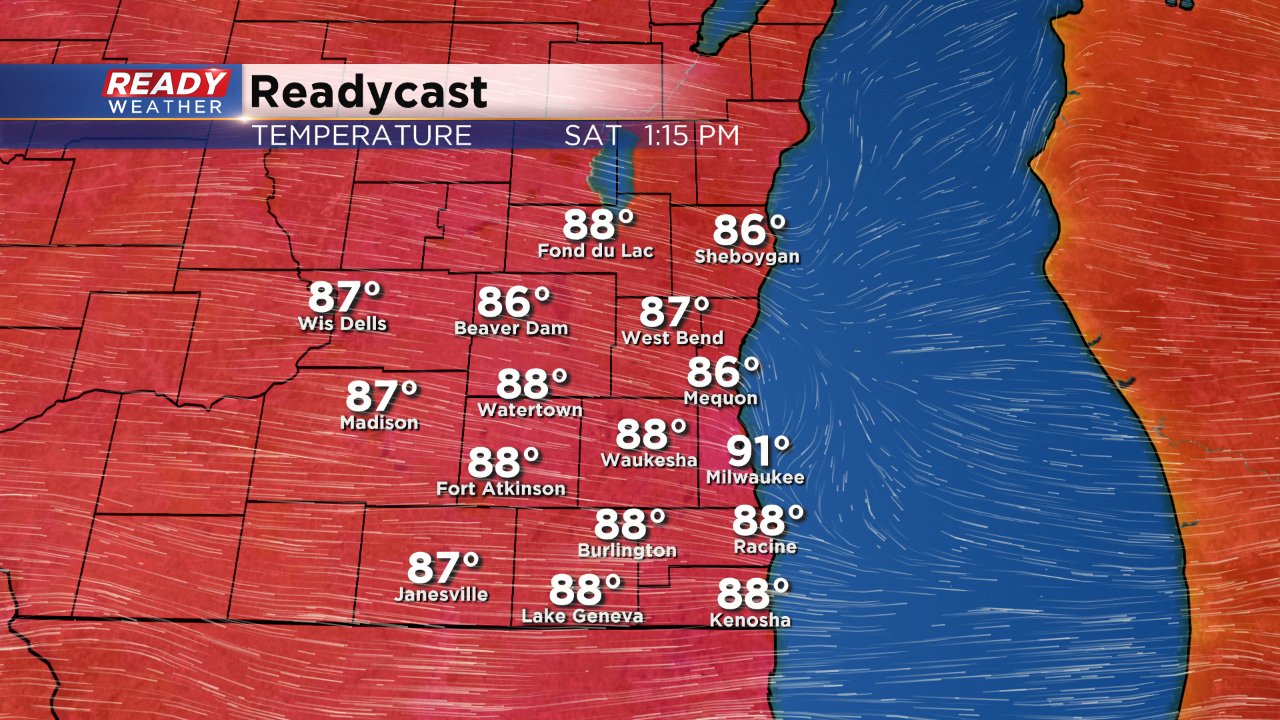 A cluster of thunderstorms is expected to move in from the NW portion of Wisconsin and dive southeast reaching our northern communities around 9:00 PM. 
Hitting Milwaukee between 10 pm and 11 pm.
And eventually exiting the area just after 3:00 AM.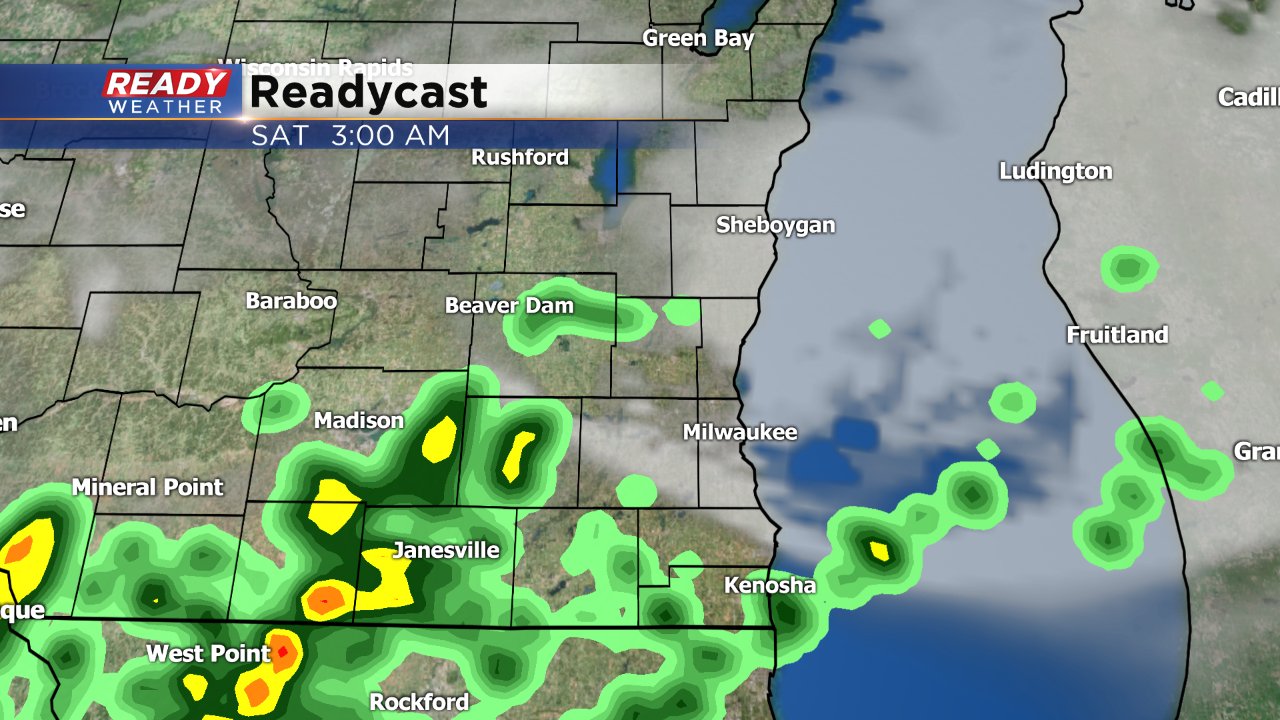 The storms will slowly weaken as they move south, so northern Wisconsin holds the best chance for severe weather and our northern communities like Fond du Lac and Sheboygan have a better chance at severe storms than Kenosha County for Friday night. The latest severe storm potential from the NWS holds an enhanced risk for severe weather in the north and a slight risk for SE Wisconsin.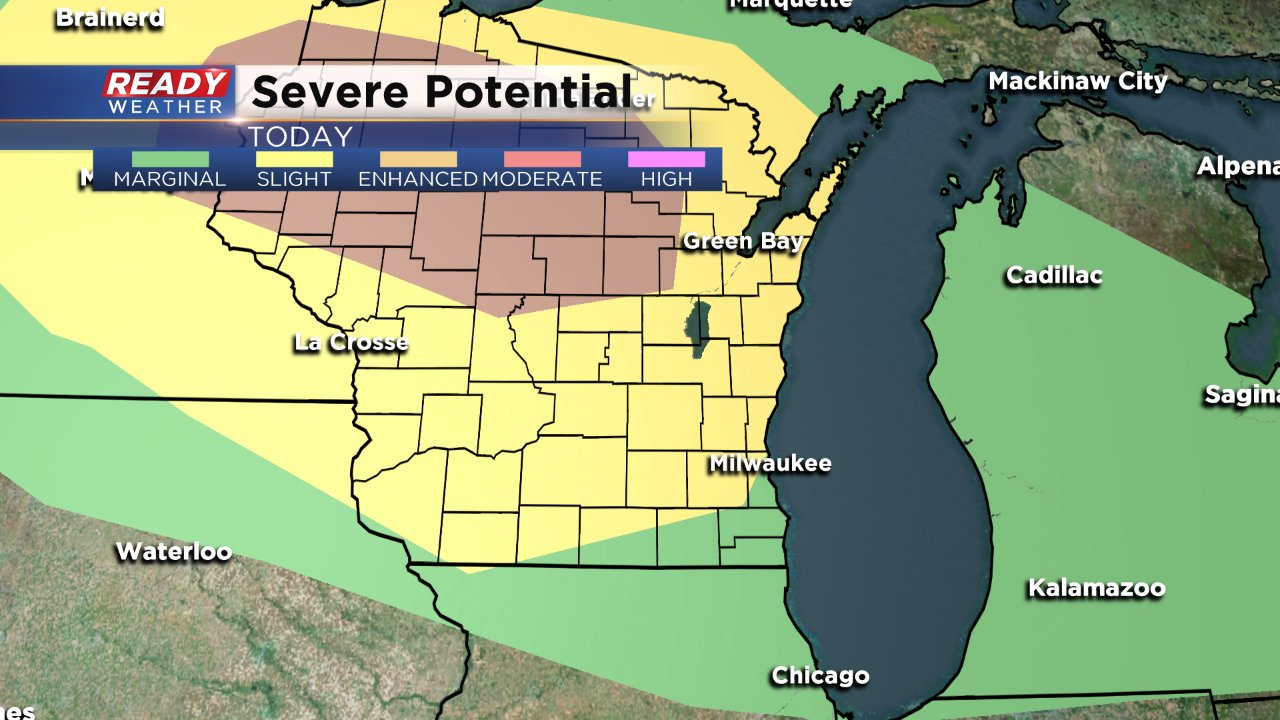 Damaging wind along the leading edge of the storm cluster will be the biggest severe storm threat, but heavy rain and small hail will be possible and weak embedded tornadoes are possible as well.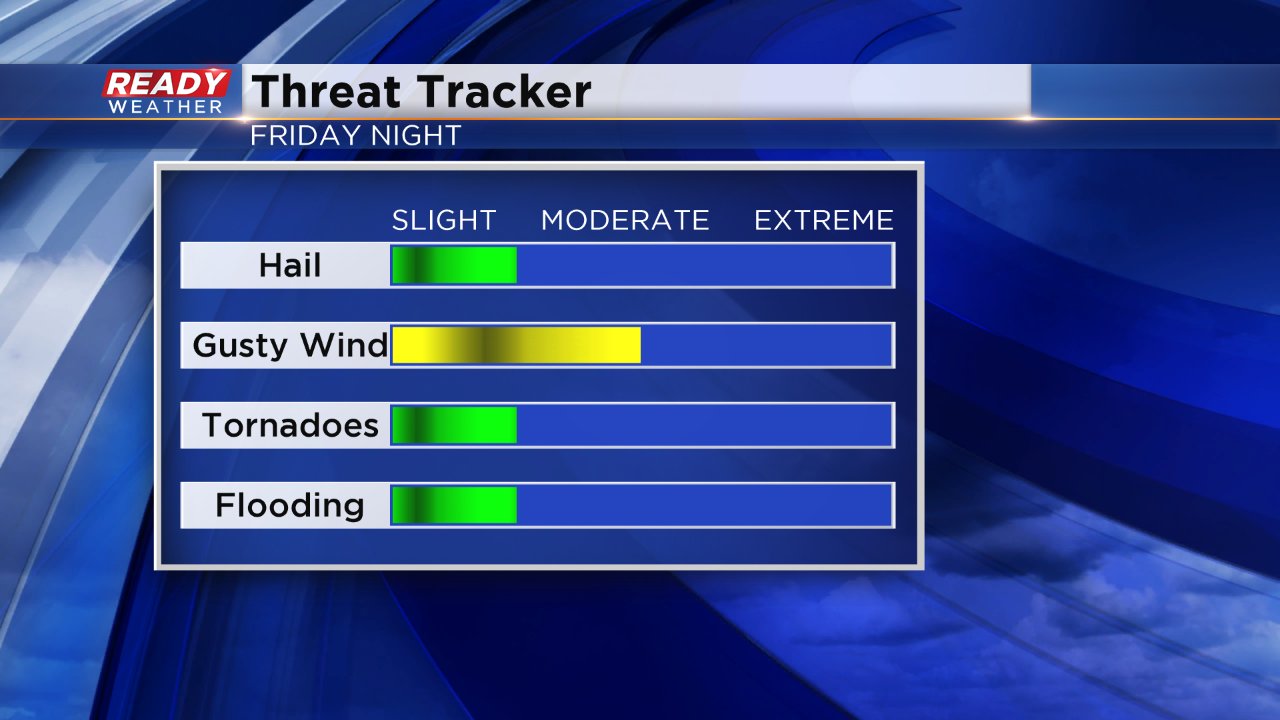 Now, latest data is hinting at another round of strong storms Saturday afternoon. While the cold front will be dropping southward across the state through early Saturday afternoon, eventually it is showing signs of slowing and may halt just near the WI/IL border. Here's an image from the 4KM NAM Model Saturday afternoon around 5PM. It's showing the potential for more storms to fire near that boundary. Additionally, storms may fire based off outflow of prior storms that may still be in the vicinity.
If you are going to be out late on Friday or Saturday afternoon, make sure you have a weather plan in place. Download the CBS 58 Weather App and we'll help keep you up to date on any storms, plus you can get warning set for your area. Be sure to keep your phone's volume on to get warnings.