Heavy Snow on the Way to Start Weekend: Thursday Evening Update
Posted:
Dec 15, 2016 10:50 AM CDT |
Updated:
Dec 15, 2016 6:42 PM CDT
Our week of winter just won't end. After last weekend's 6-10" of snow the cold moved in with widespread wind chills below-zero. We get a bit of a break from the extreme cold on Friday and Saturday as temperatures reach the 20s but wind chills will stay in the teens. But just as the cold subsides, the snow returns.
A quick blip of snow will be possible after midnight Thursday night with light snow and flurries possible for the Friday morning commute. Most communities will pick up between a trace and 1" of snow, just enough to make roads slick and driving difficult.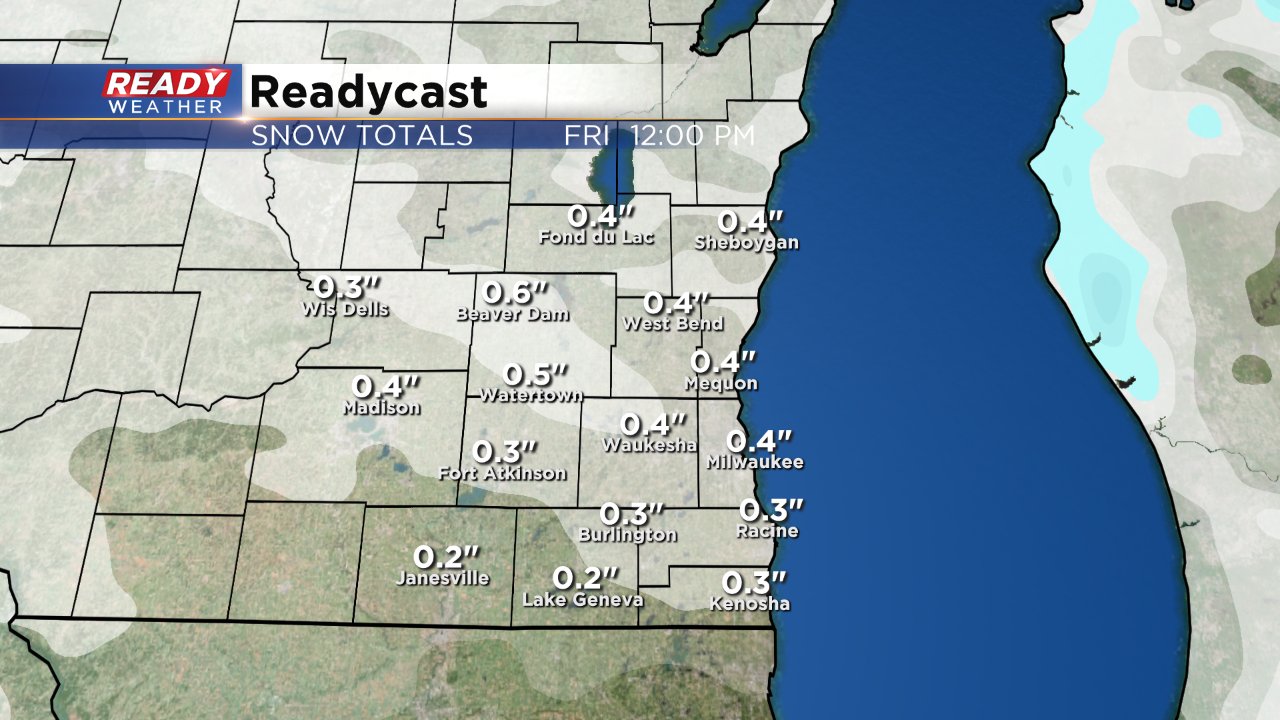 The real snow event won't start until Friday afternoon. Most of the computer models develop the snow between 2-5 PM especially in northern areas.  We are expecting 1" to 3" of snow for the Friday evening commute.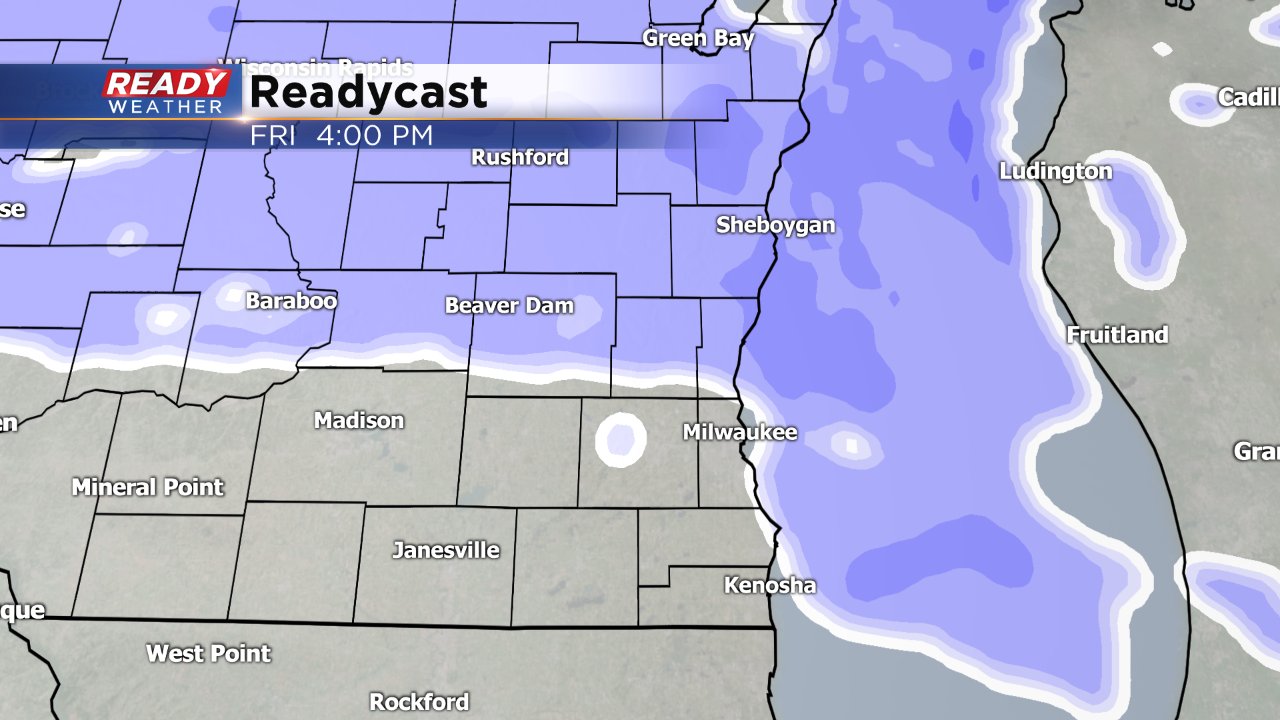 A winter storm warning has been issued for all of southeast Wisconsin from 2:00 PM Friday to 9:00 PM Saturday.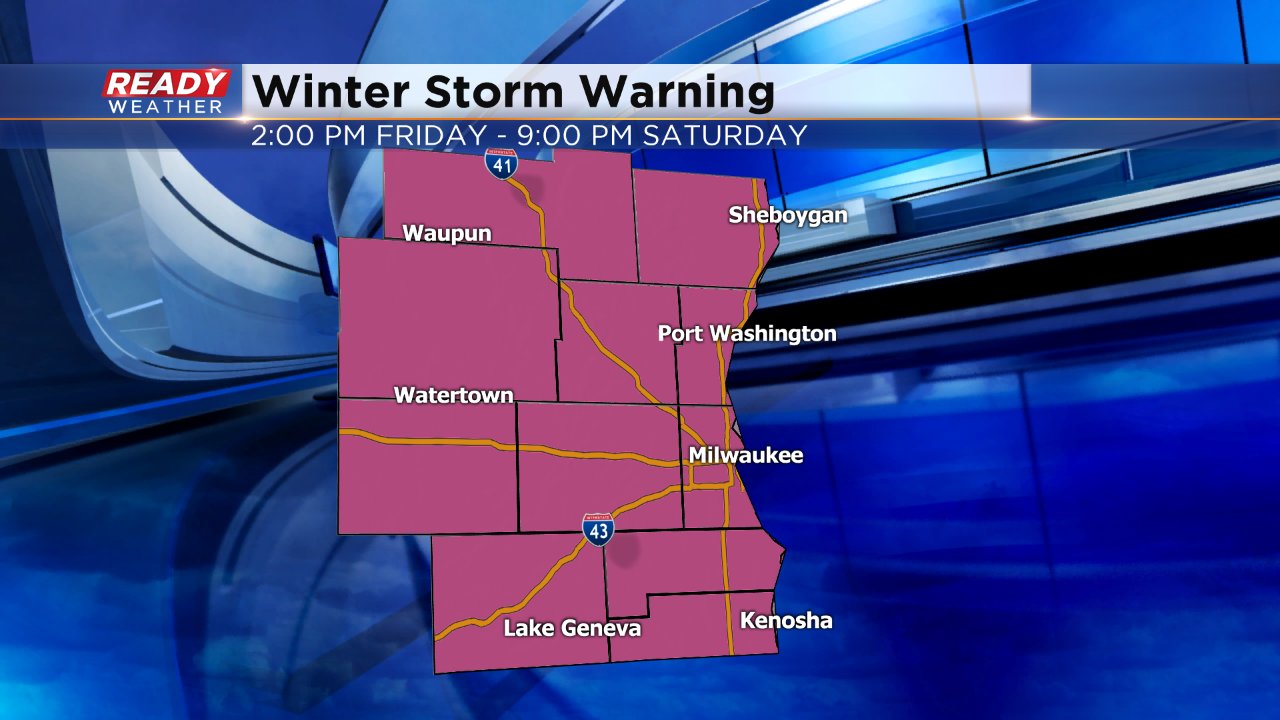 The latest trend with the snow is to move the highest amounts north. Between Milwaukee and Green Bay and west into Central Wisconsin will likely be the bulls eye for the heaviest snow. Expect some changes to the exact forecast as new data comes in but a general 6-12" will be possible across our area with the highest amounts staying north of I-94. 
All roads across the state on Saturday will be impacted by this winter storm.  Use caution with any travel plans as roads will be slick and snow covered.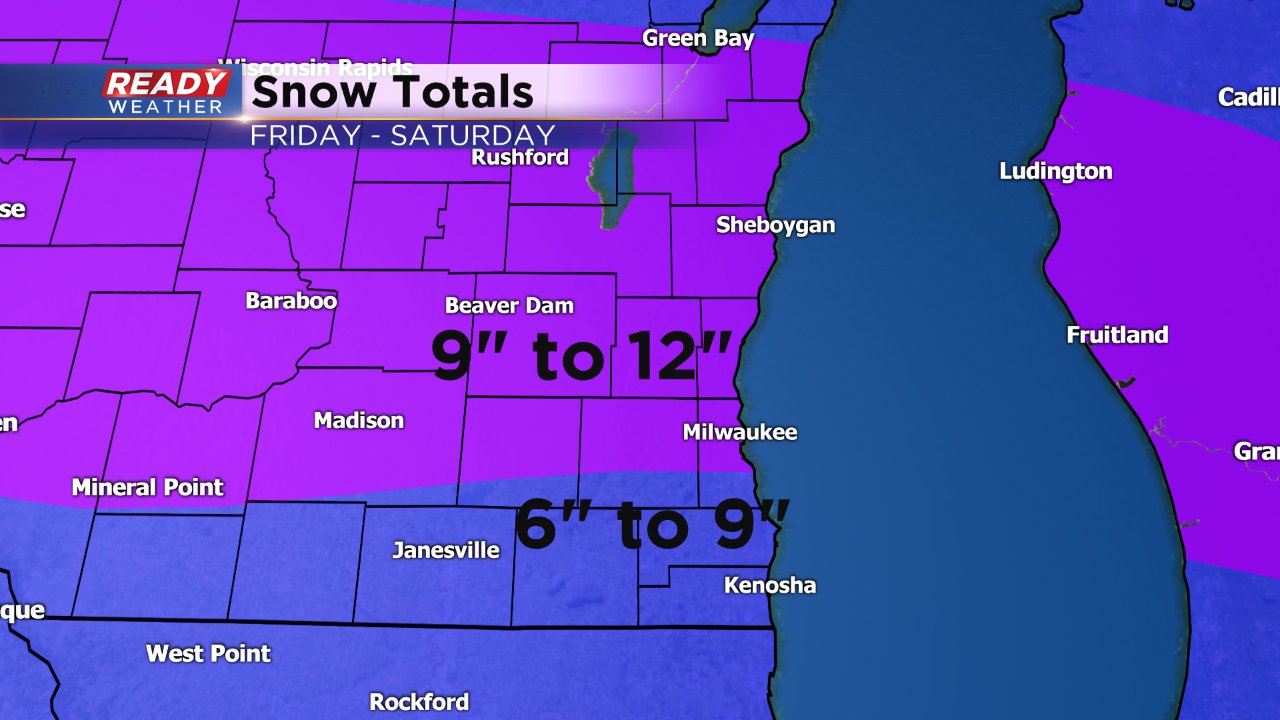 The tricky part of the forecast will be totals across Racine, Kenosha, and Walworth counties.  While the map above shows 6 to 7 in those areas, they could be between 6 to 8 inches of snow.  We will continue to monitor and update.