Heat and Humidity Continue into the Weekend
Posted:
Jul 22, 2016 10:31 AM CDT |
Updated:
Jul 23, 2016 10:11 AM CDT
UPDATE: A new heat advisory has been issued for all of southeast Wisconsin except Sheboygan and Ozaukee Counties. The advisory begins at noon on Saturday and lasts until 7:00 PM on Sunday. Temperatures and heat indices will be similar to Friday with most reaching temps right around 90 but feeling as hot as 100 once you add in the humidity. 
---
The worst of the heat has passed us after temperatures on Thursday soared into the 90s but feeling more like 100° to 110° across the area. See a list of peak heat indices and the rain that followed here. Even though Friday, Saturday and Sunday won't be quite as hot as Thursday it's still going to be hot and humid and you should make sure you are taking care of yourself. A heat advisory remains in effect for southern counties until 7:00 PM Friday.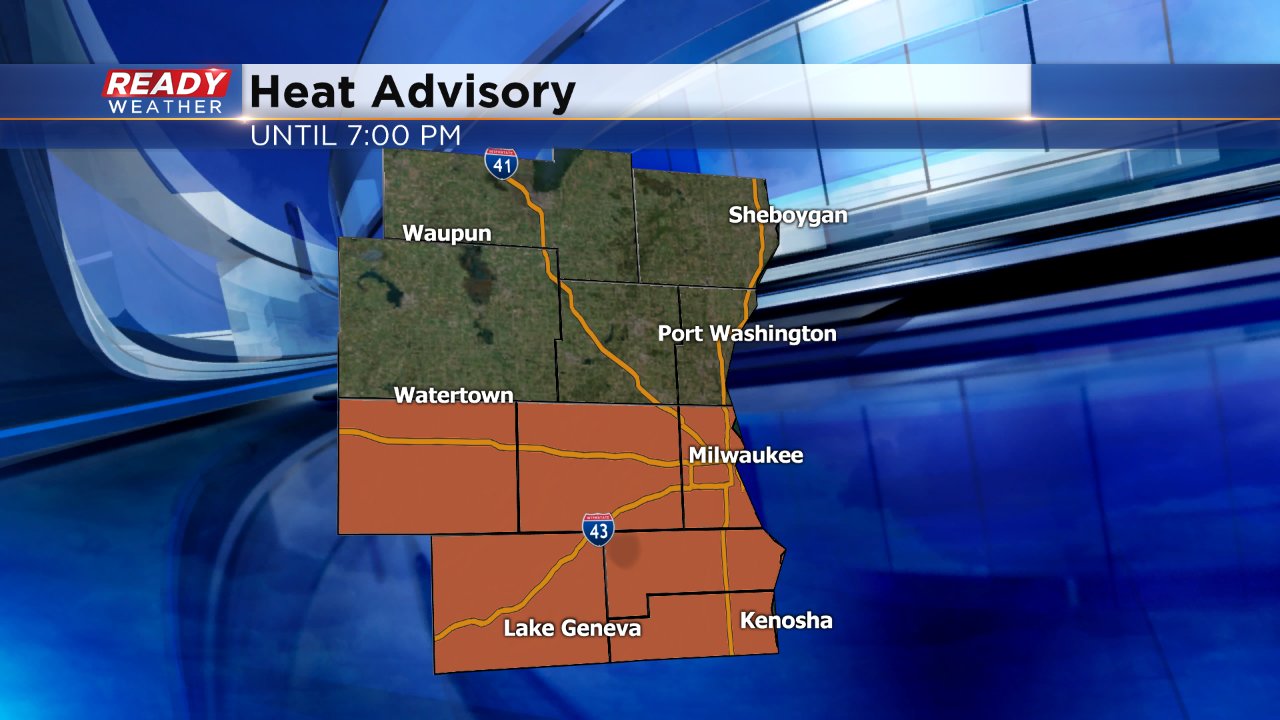 One wildcard on Friday and Saturday will be the possibility of a lake breeze which may keep lakeside communities in the upper 80s. Lower 90s still look attainable for inland areas. With humidity, it is still expected to feel more like 90° to 100°.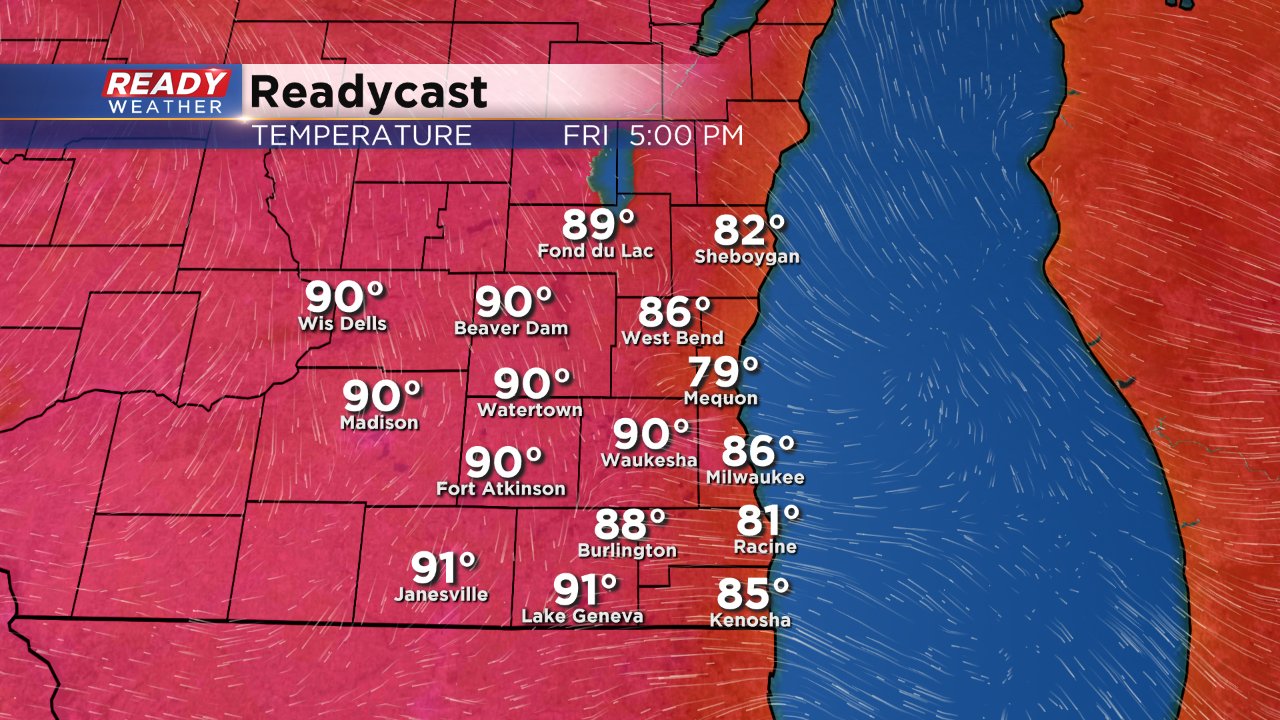 Our heat and humidity sticks around into the weekend with both Saturday and Sunday expected to reach the upper 80s in Milwaukee with a few more 90s still possible elsewhere. With dew points in the 70s it will still feel like the middle to upper 90s.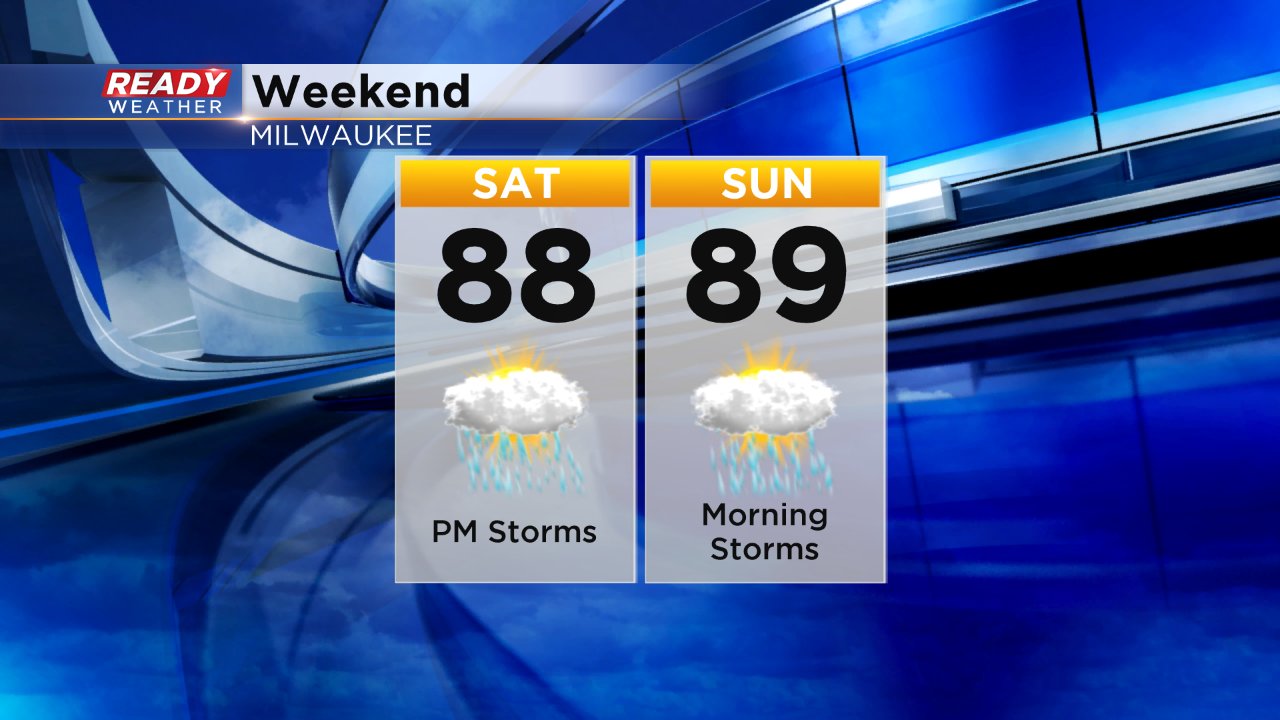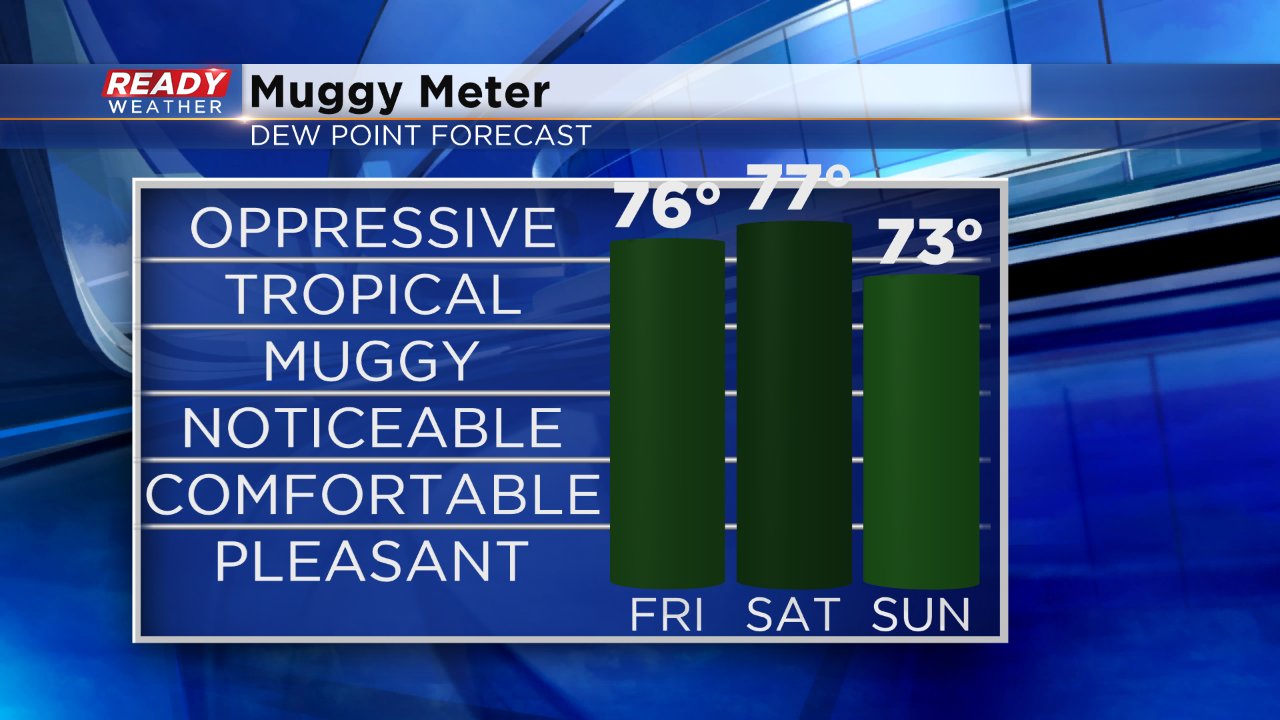 Rain is looking more and more likely for Saturday into Sunday. Not too heavy but a steady rain may be possible especially Saturday night into Sunday morning.