Heat and Humidity Build
Posted:
Jul 6, 2016 10:45 AM CST
Tuesday was a hot and humid day in southeast Wisconsin with the high temperature officially in Milwaukee of 86°. Wednesday will be a little warmer before a lake breeze returns for Thursday. Air temperatures are expected to be a little bit warmer today in the upper 80s and with dew points right around 70° it will feel like the low 90s in many places.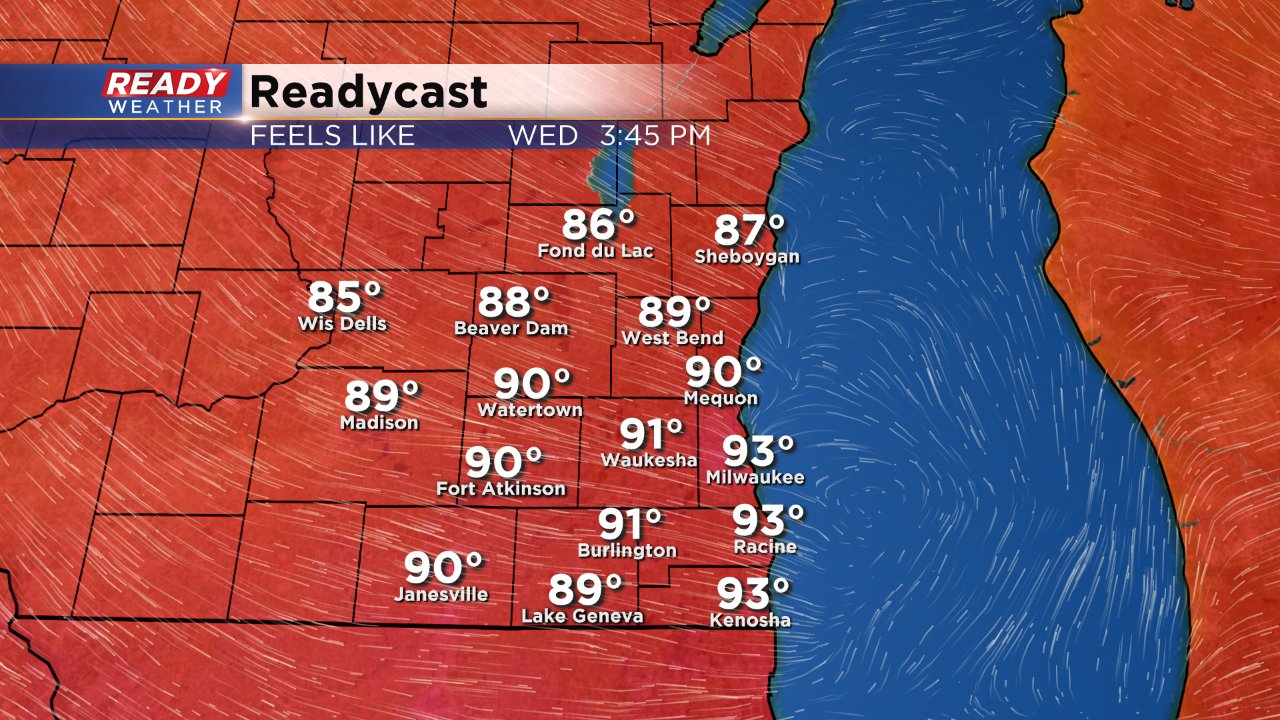 Be prepared to drink lots of water if you are heading to Summerfest Wednesday. And you may want to bring the umbrella as well if you are going early. Although the chance is low, Readycast shows a few showers and an isolated storm popping in the afternoon. Best time looks to be from noon until 7:00 PM.