Great Weather for July 3rd Fireworks
Posted:
Jul 2, 2016 8:21 PM CDT
We battled some clouds yesterday but temperatures stayed a little cool as expected with highs mostly in the middle 70s. Our cooler than normal weather will continue into Sunday and even Monday with highs still expected to stay in the middle 70s and a touch of a lake breeze. It's not going to be hot by any means, but still a great day to spend outdoors.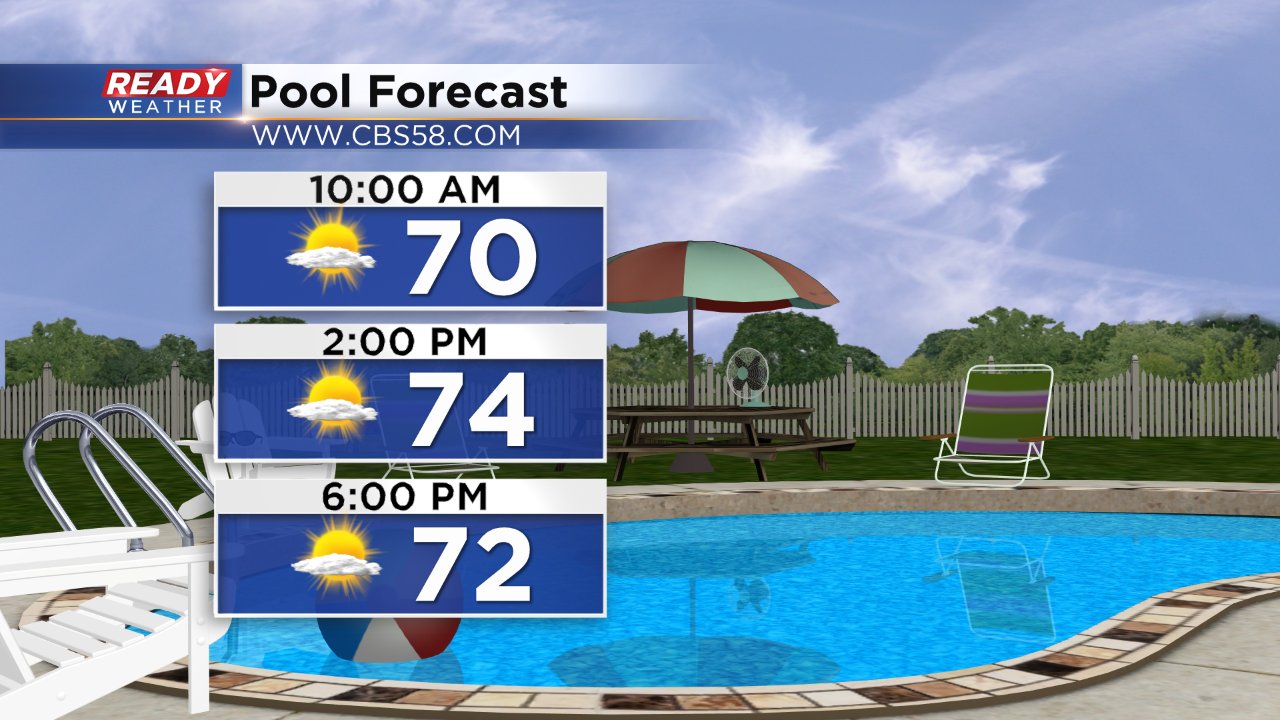 And that cool, comfortable forecast will continue into Sunday night for Milwaukee's fireworks at the lakefront. Expect a temp of 65° at dusk when the fireworks start (approximately 9:35 PM). You might want to grab a sweatshirt, but otherwise it will be great viewing. Happy Fourth of July!