Freezing Drizzle Possible for Some Monday Night
Posted:
Feb 5, 2017 6:44 PM CST
Our next winter storm is approaching and although it looks like the majority of us will mostly see rain there could be some weather concerns Monday night and Tuesday night. The chance for precipitation won't begin until after 9 PM Monday night. Most of what falls Monday night will be drizzle which Readycast doesn't do a great job picking up on but with temperatures in northern areas hovering around 32° some of the drizzle could freeze making roads a bit icy.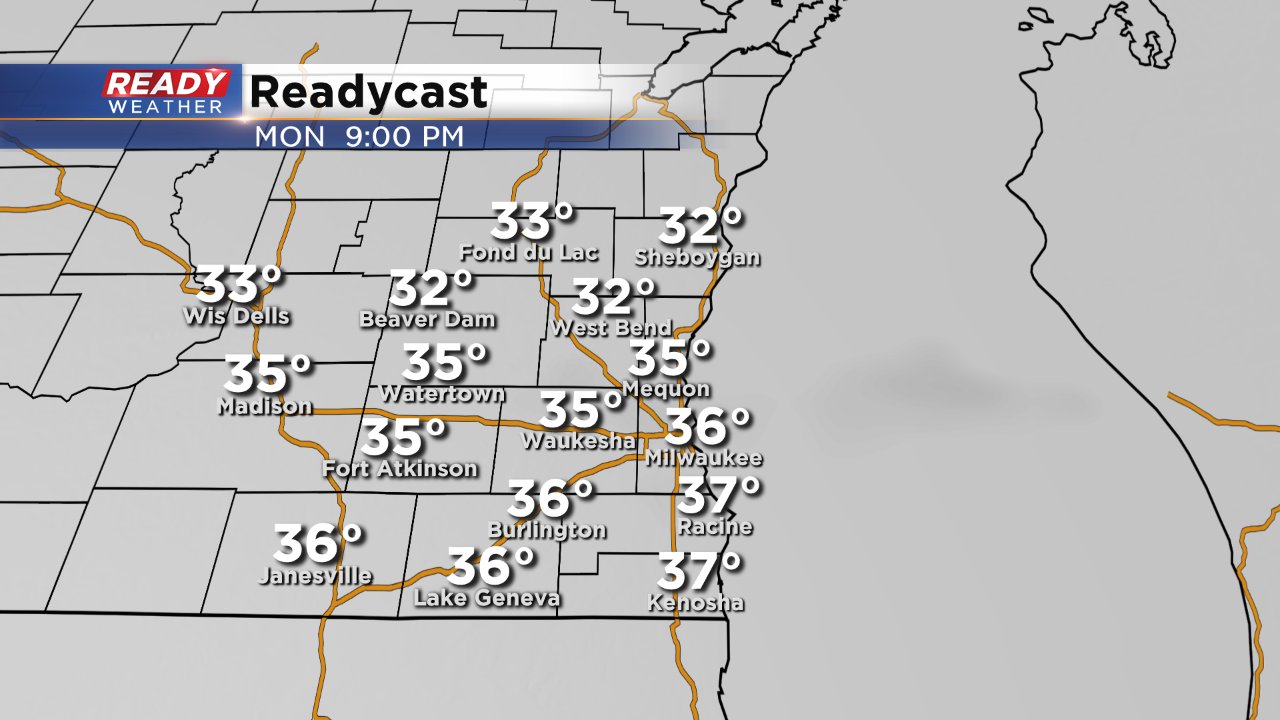 If freezing drizzle does happen in northern areas it will be very light and only amount to a few hundredths of an inch of ice, but a glaze of ice can still be enough to make roads slick and driving treacherous so use caution.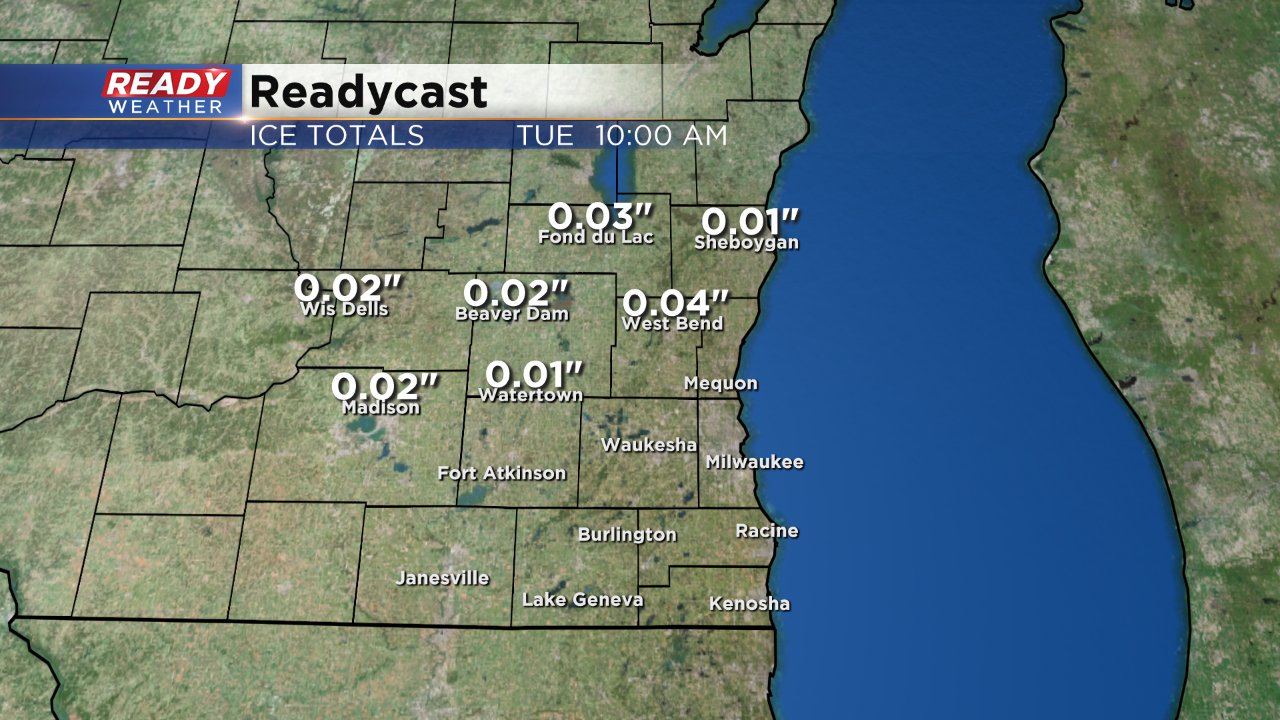 By the time mid-morning on Tuesday rolls around temperatures will have warmed above freezing everywhere and precipitation will fall as just rain across southeast Wisconsin. Around a quarter of an inch of rain can be expected during the day on Tuesday before temperatures cool and some of the rain starts to mix with snow. Little to no snow accumulation is expected with a slushy few tenths of an inch possible.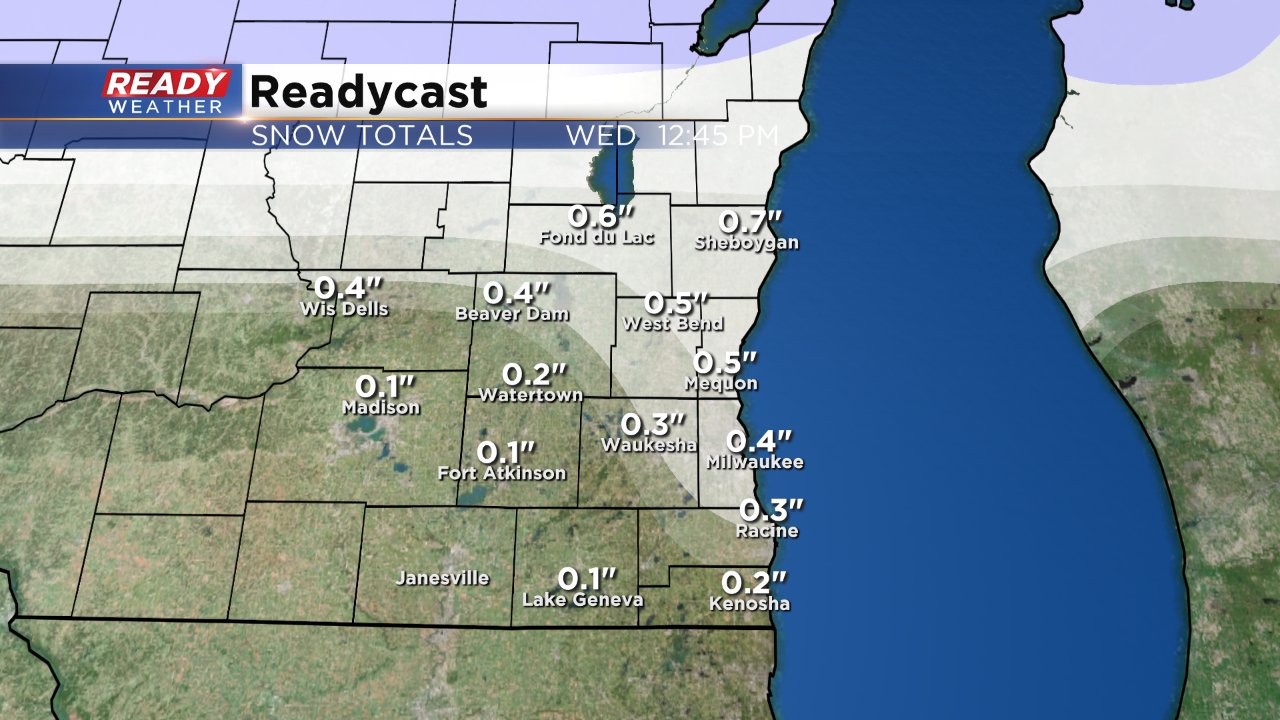 Keep coming back to the CBS 58 Ready Weather Blog as the storm moves closer and closer to southeast Wisconsin.