Fog Gives Way to Rain Showers (Again)
Posted:
Jan 19, 2017 12:49 PM CDT
Patchy dense fog quickly became widespread Thursday morning across southeast Wisconsin with visibility of only a hundred feet in some cities. Look at the view from our West Allis towercam. You can typically see Miller Park and downtown from this view but on Wednesday - nothing.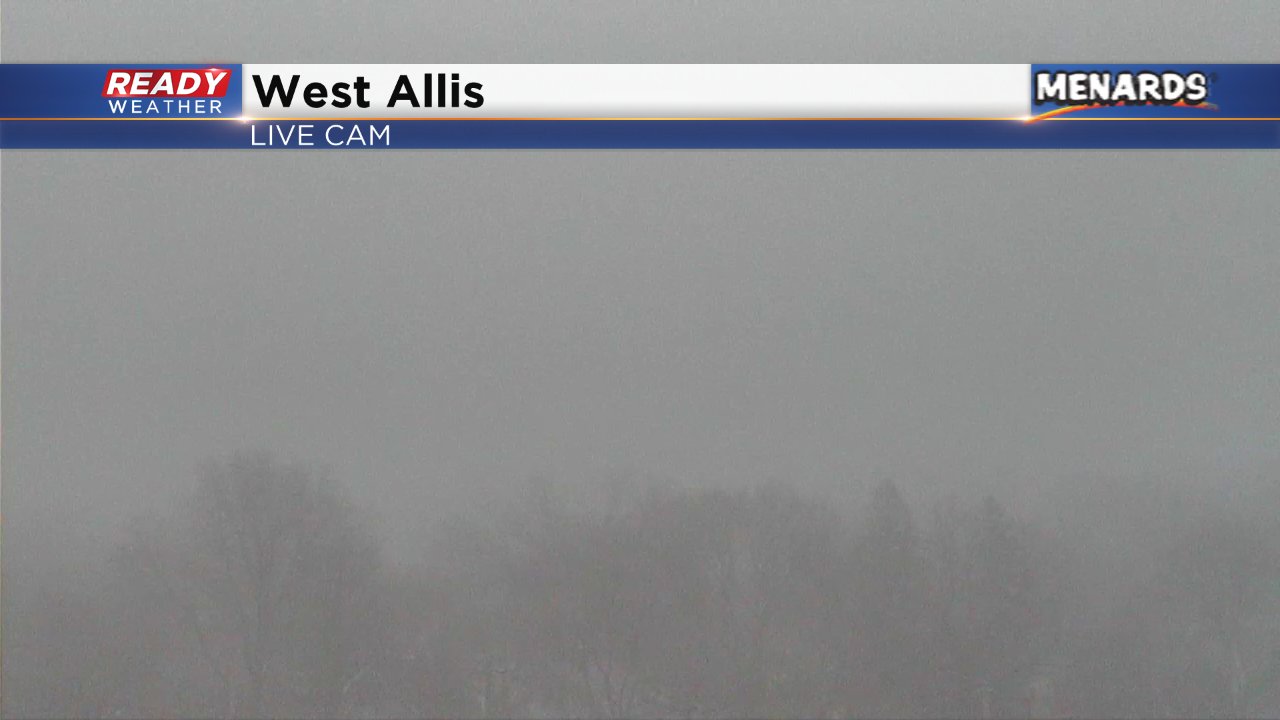 Fog will likely stick around through the rest of Thursday and continue into Friday. Dense fog may be possible at times and another dense fog advisory could be issued.
By Thursday afternoon and evening another round of rain will arrive in southeast Wisconsin. The rain could become steady overnight into Friday. Temperatures are expected to stay above freezing so wintry mix and freezing rain are not a concern as the precipitation will stay just plain rain, but some slick spots are possible and wet roads are likely.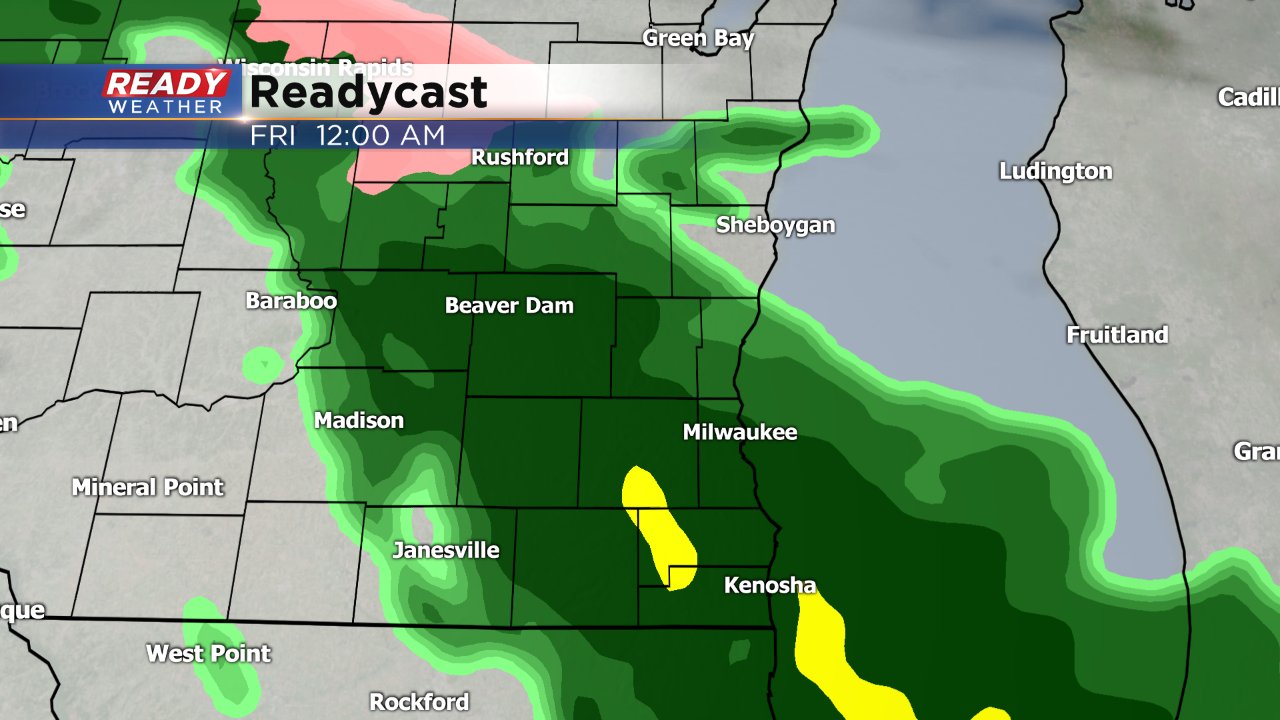 By Friday afternoon most communities will have picked up around a half inch of rain but some could see 0.75" and localized areas could get even more.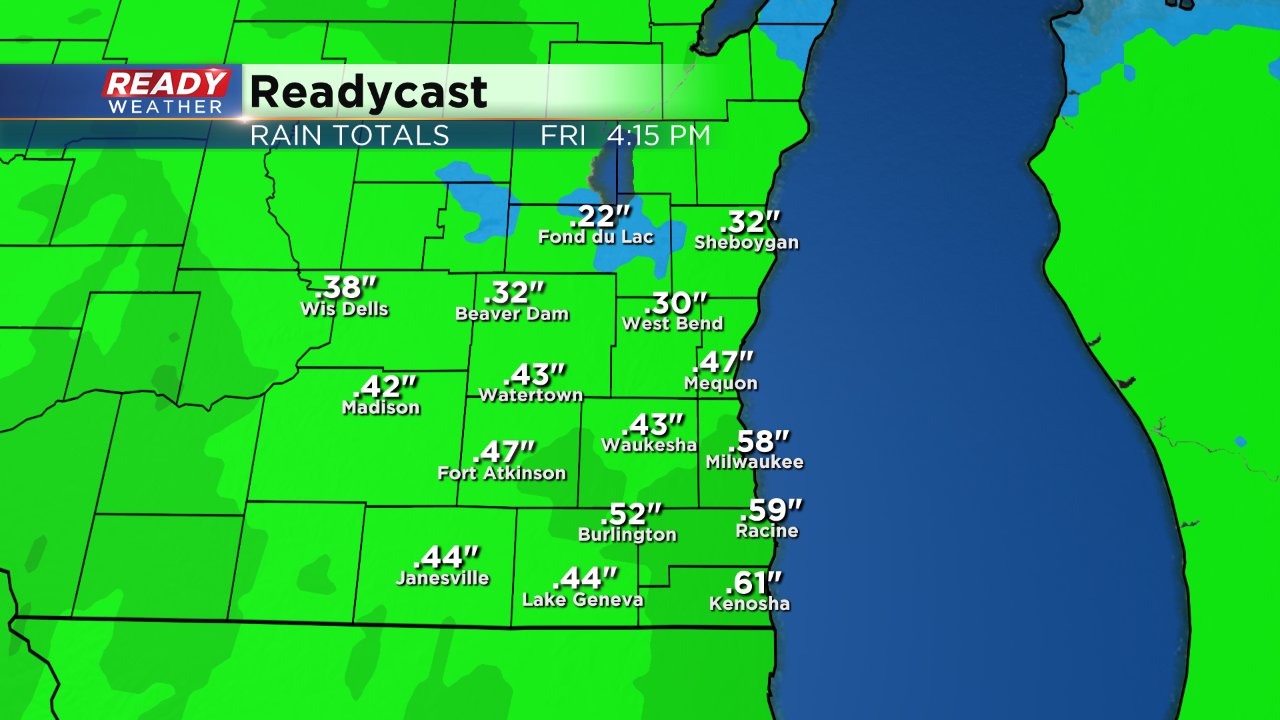 As a precaution a flood watch has been issued for the Fox River at New Munster in Kenosha County. The ground is still frozen so all of the rain and wintry weather we've received over the past few week hasn't been able to soak into the ground. Because of this all of the rain that we see Thursday and Friday will run off into area streams and rivers. As of Thursday morning the Fox River had a depth of 10.2 feet but is expected to climb to 11.7 feet by Saturday evening which is above the flood stage of 11 feet. The flood watch goes into effect Saturday evening and will continue until the waters recede which will likely take a few days.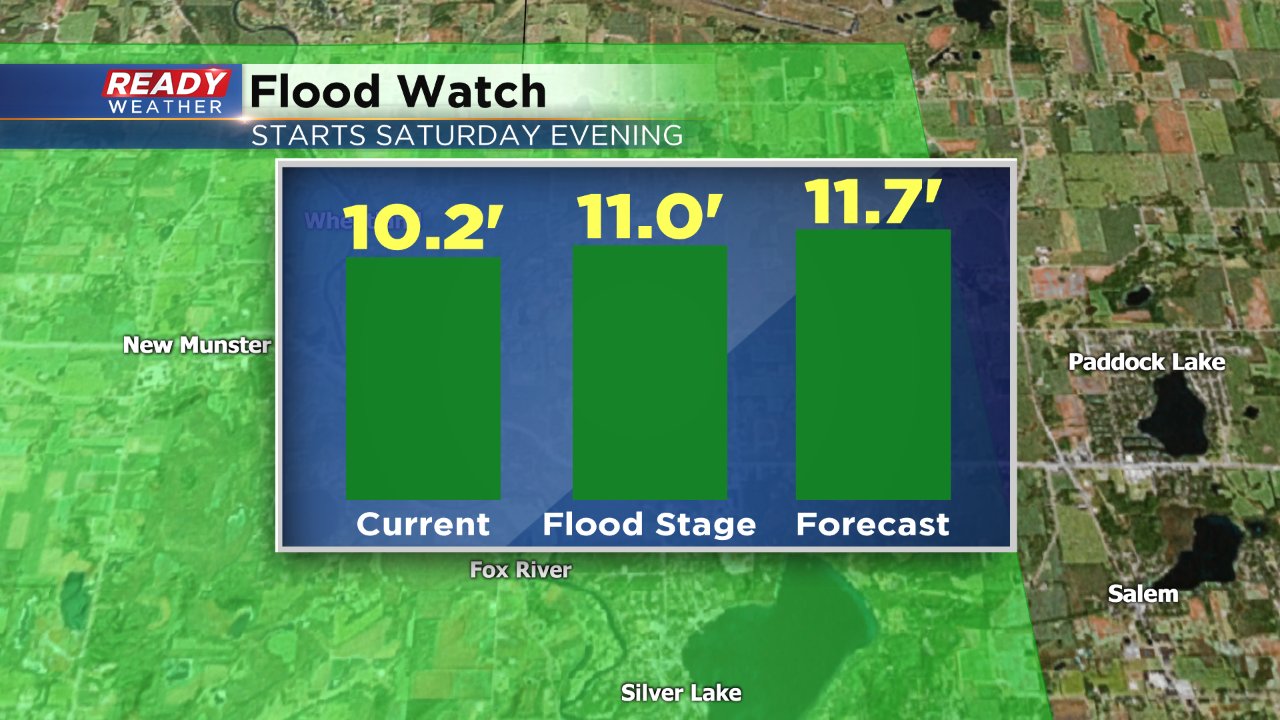 With another batch of wet weather approaching make sure you've downloaded the CBS 58 Ready Weather app so you can stay up to date on the latest forecast and track the rain as it moves towards your neighborhood.