First Freeze of the Season Possible Saturday Morning
Posted:
Nov 11, 2016 11:28 AM CDT
Fall has been very warm in southeast Wisconsin. It was just a day ago on Thursday that we had a record high temperature of 66°, but now a cold front moved through and temperatures are moving towards their coldest levels of the season. Some of our inland spots have had lows around or even below 32°, but lakeside areas have stayed well above freezing with a coldest temperature in Milwaukee so far this season of 38°. That will change Friday night.
Temperatures Saturday morning are expected to reach the upper 20s in inland spots and lower 30s for lakeside areas. Milwaukee will be right around 32°.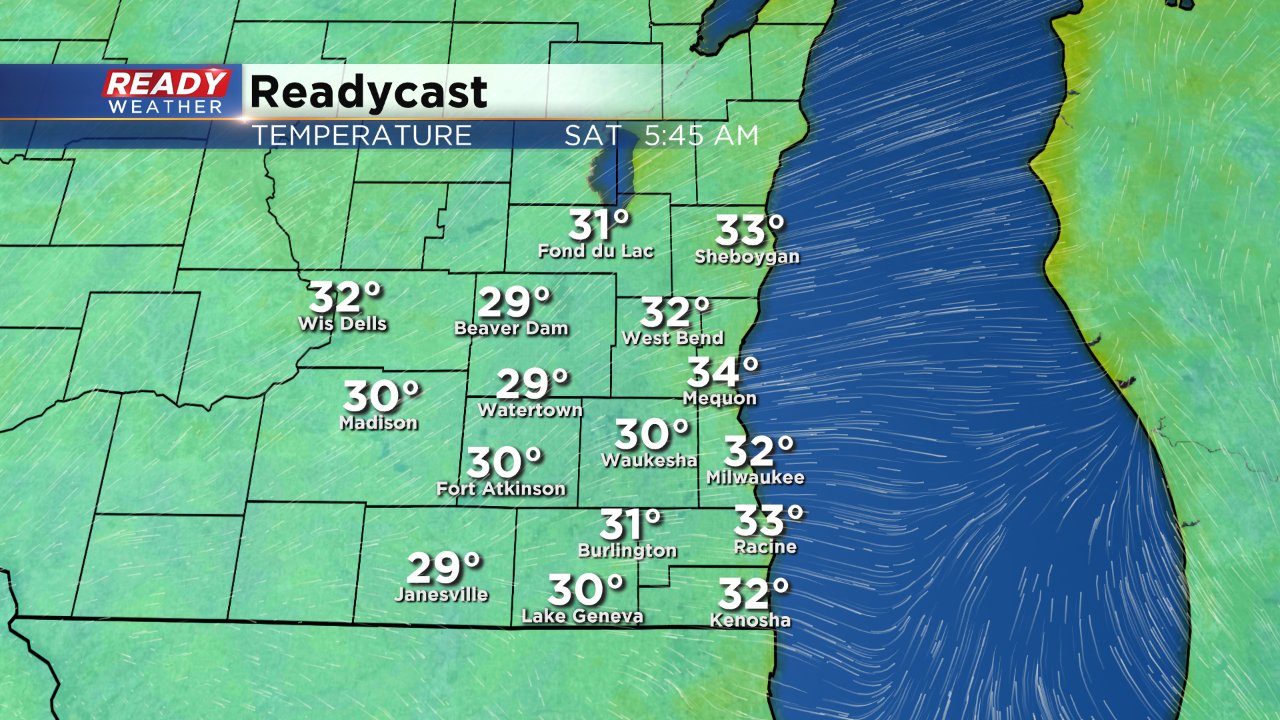 As of Friday, Milwaukee is in 5th place for the latest first freeze on record. If Brew City does hit freezing on Saturday it would be tied for the 4th latest occurrence of our first freeze.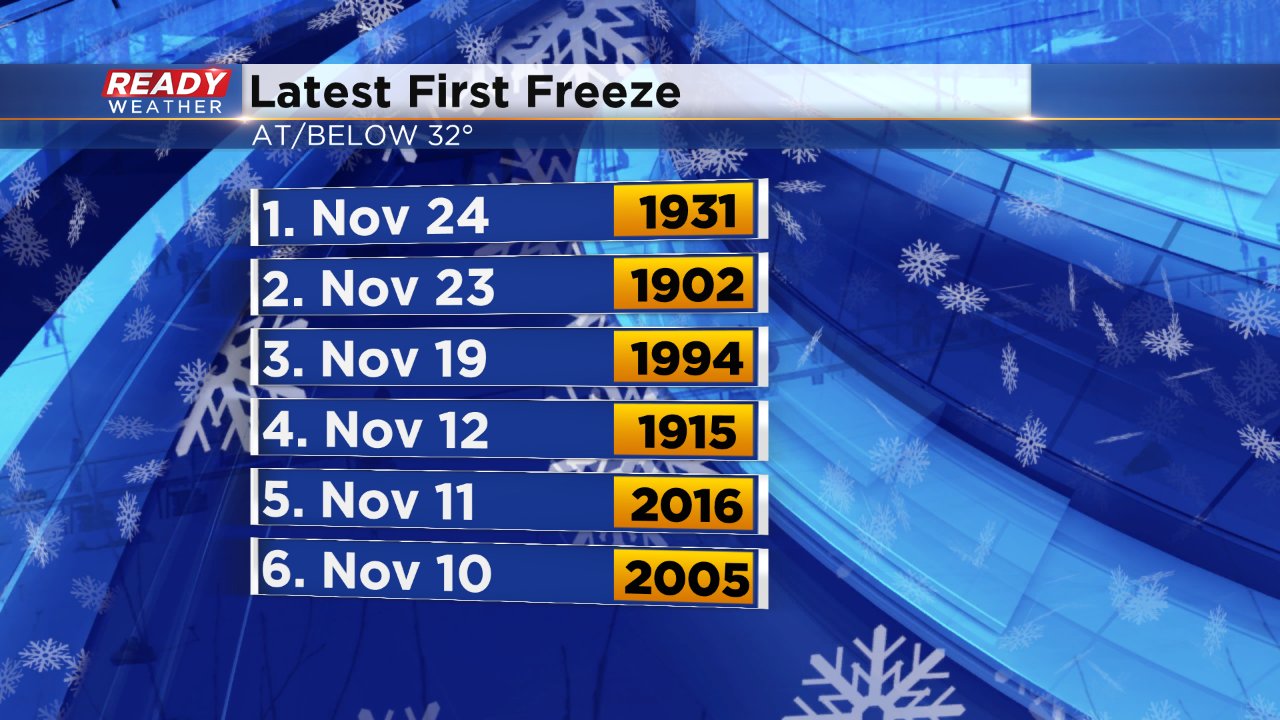 If temperatures fall short of 32° then there might not be another chance until about a week from now. Warmer weather returns right away on Saturday with mostly 50s for highs and lows in the upper 30s to 40° during the upcoming week.