Dangerous Cold Arrives, Wind Chill Advisory Goes into Effect
Posted:
Jan 16, 2016 8:26 PM CDT |
Updated:
Jan 19, 2016 12:24 AM CDT
A wind chill advisory has been issued for all of Wisconsin until noon on Monday.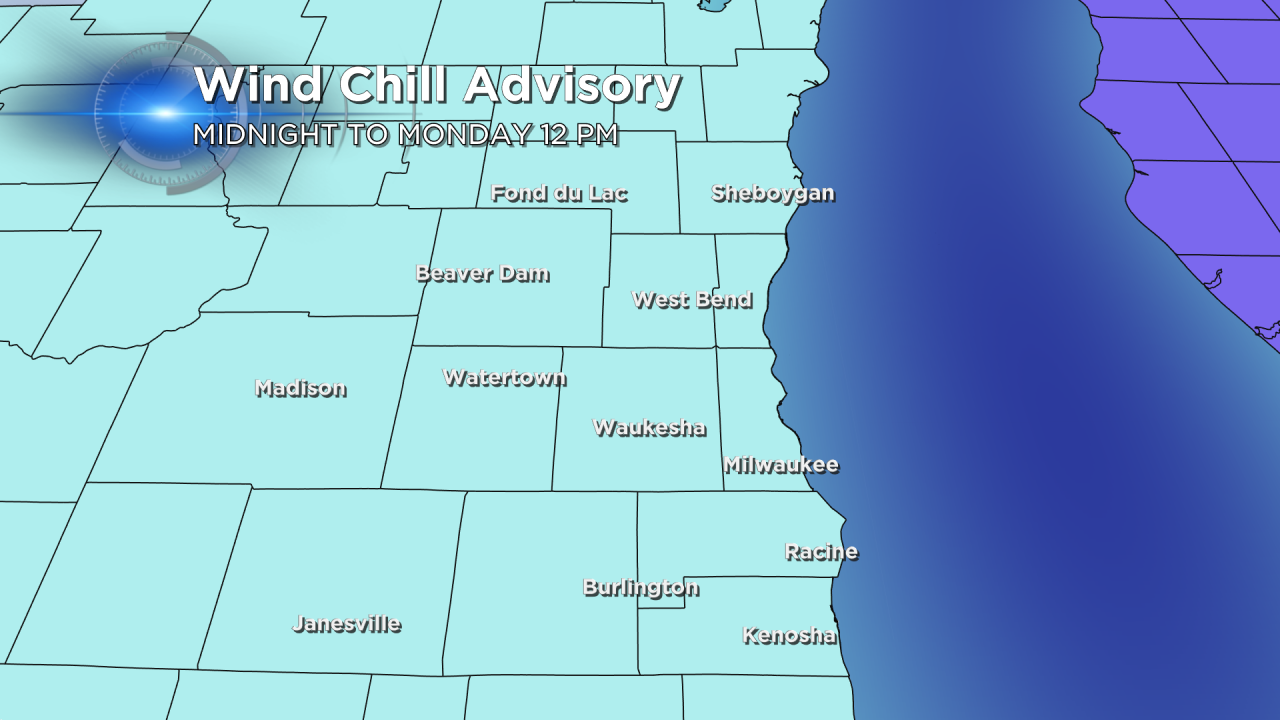 The advisory has been issued because the combination of temperatures below-zero and northwest wind gusting to 25 mph will allow wind chill values to reach as cold as -30°. Wind chill values will likely reach their coldest point during the morning hours of Monday when -35° values are not out of the question for inland communities. Wind chill values won't warm up above-zero until Tuesday afternoon.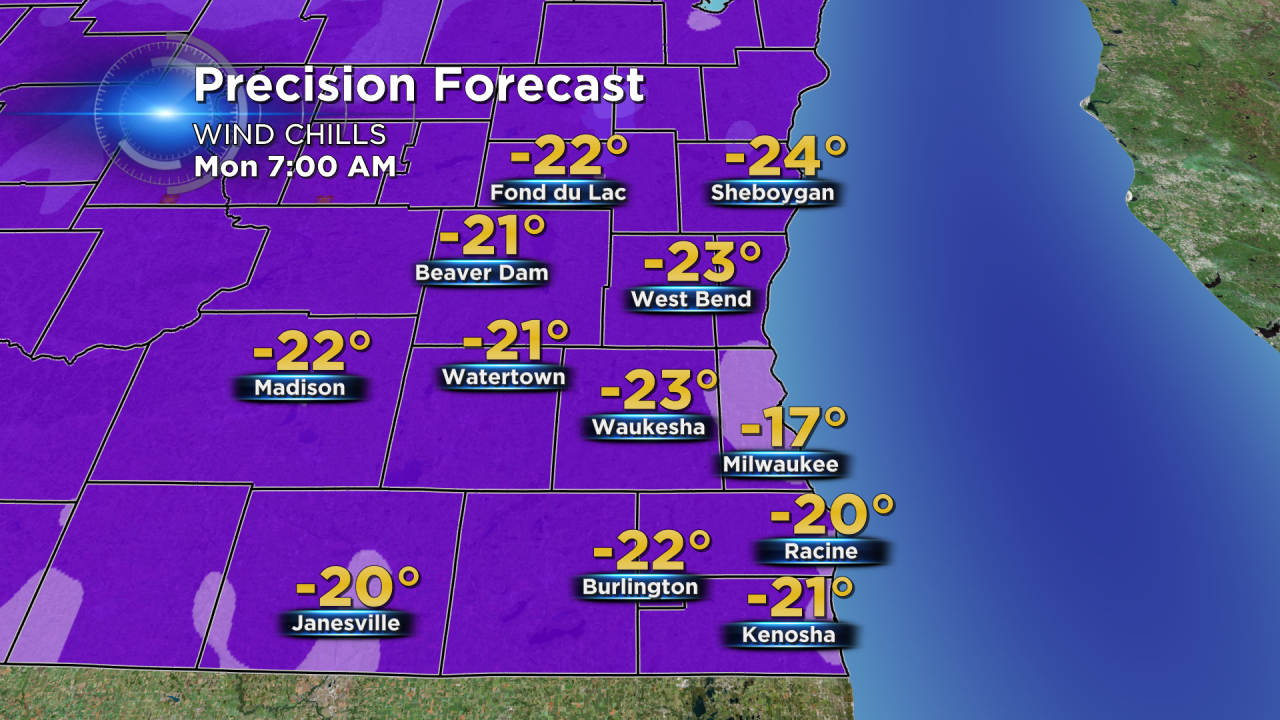 With wind chills this cold, frostbite can settle in very quickly. -20° wind chills can cause frostbite on exposed skin in as little as 30 minutes. Although they aren't expected, if wind chills reached -35° frostbite would settle arrive in less than 10 minutes.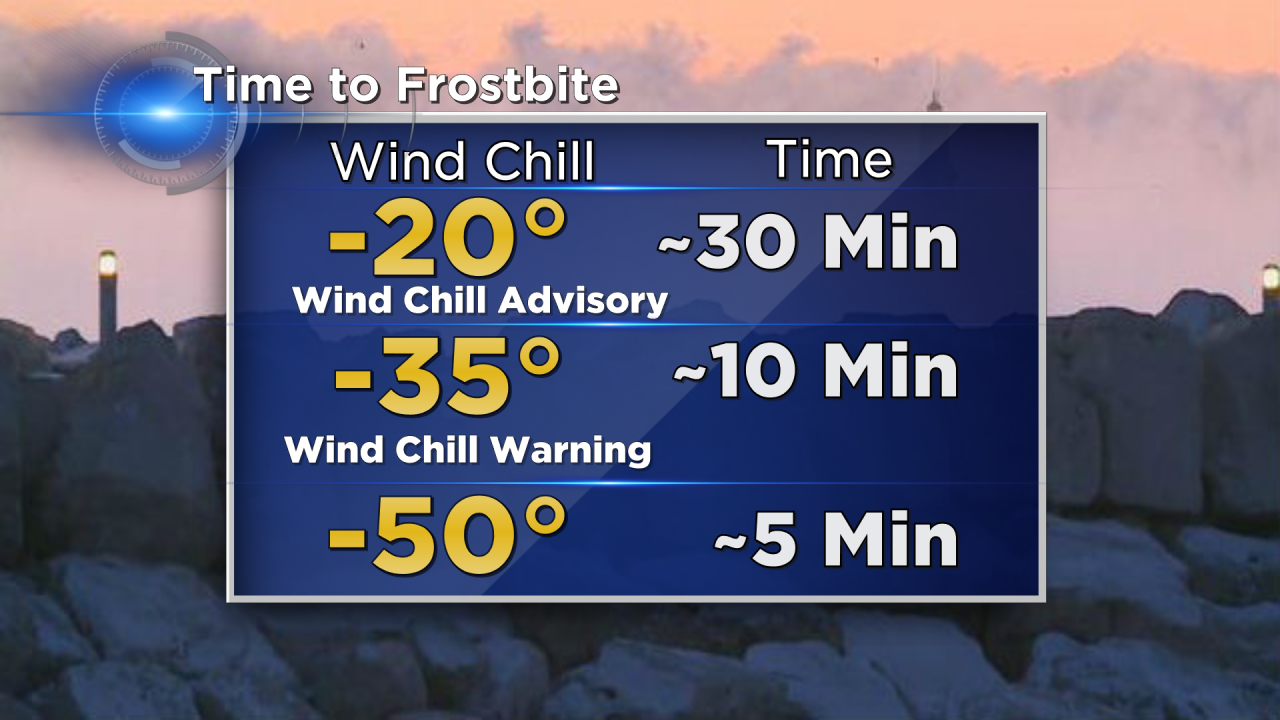 We deal with the cold for three days before a little warming on Tuesday and temperatures back around average on Wednesday with a chance for light snow.