Coolest Day of Summerfest Continues into Cool Holiday Weekend
Posted:
Jul 1, 2016 11:47 AM CDT
As expected by the CBS 58 Ready Weather team, Summerfest attendees got soaked Thursday night as heavy downpours moved through southeast Wisconsin. Milwaukee officially picked up 0.86" of rain and Waukesha received 1.50" in just an hour or two. Those showers and storms were associated with a cold front which will force temps to struggle Friday.
Temperatures Friday will struggle to get out of the 60s thanks to a breezy north wind. Expect highs in the upper 60s for most of us with only western areas getting a shot at 70°.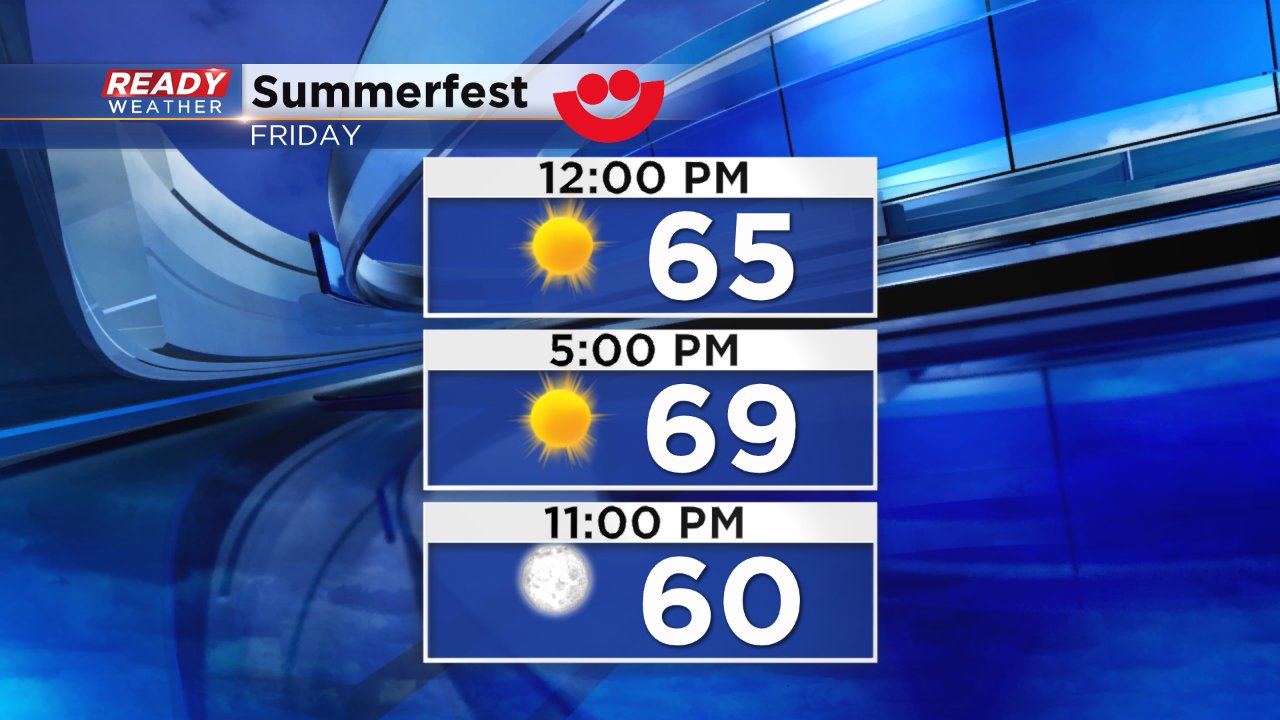 Looking at the extended forecast, it looks likely that Friday will be the coolest day of Summerfest this year, so if you are someone who likes the chill get there and enjoy it.
Although temperatures will warm back into the 70s for the July 4th weekend, it will stay below-average with highs mostly in the middle and upper 70s Saturday, Sunday and Monday. Average is 80°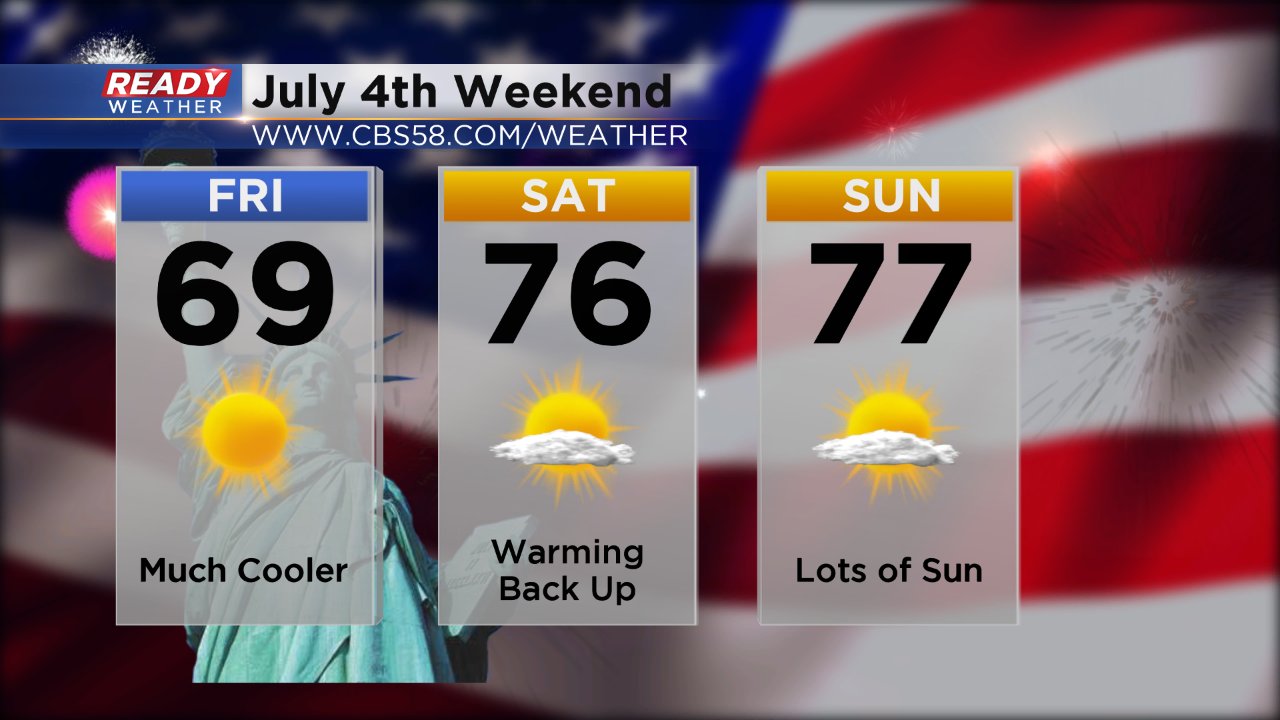 A storm system to our south will have to be watched for Sunday, but the forecast remains dry and sunny for the holiday weekend.