Coldest Morning of Season Gives Way to Warmth & Rain
Posted:
Dec 19, 2015 9:22 PM CDT
Saturday morning air temperatures cooled down to the middle and lower teens through southeast Wisconsin.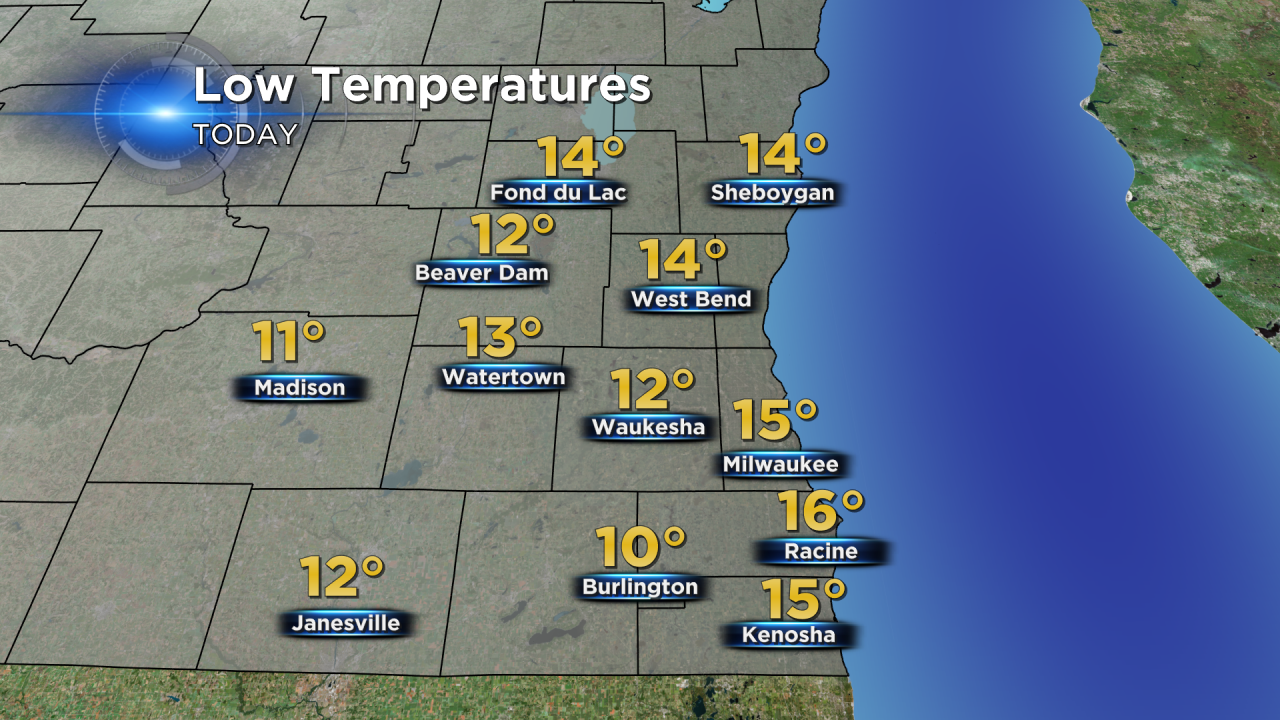 The official low in Milwaukee reached 15° which is cold enough to pass November 22 (16°) as the coldest morning of the season and become the coldest morning since March 6 - 288 days!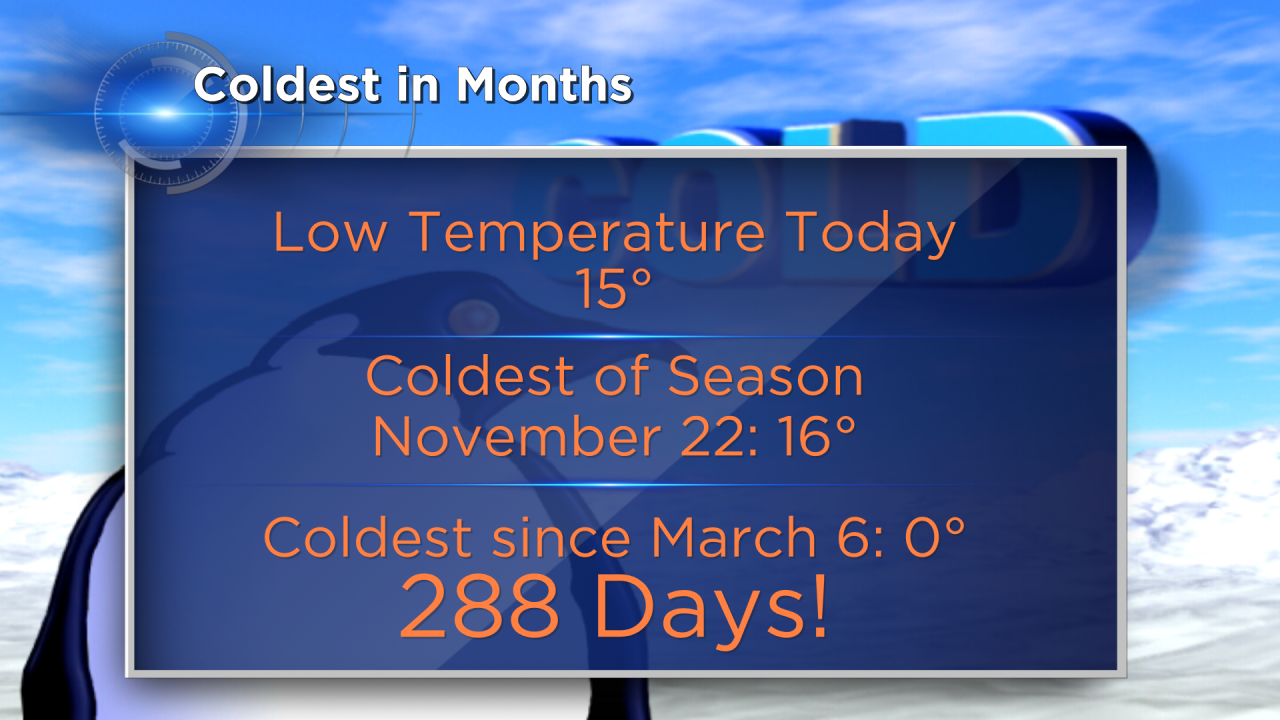 If you haven't enjoyed the return to normal chilly temperatures the past three days, then you'll be happy to hear the warmth is returning starting Sunday when temperatures will rise into the middle 40s. 
By Sunday evening a few rain showers get started and rain showers will continue overnight and through Monday morning.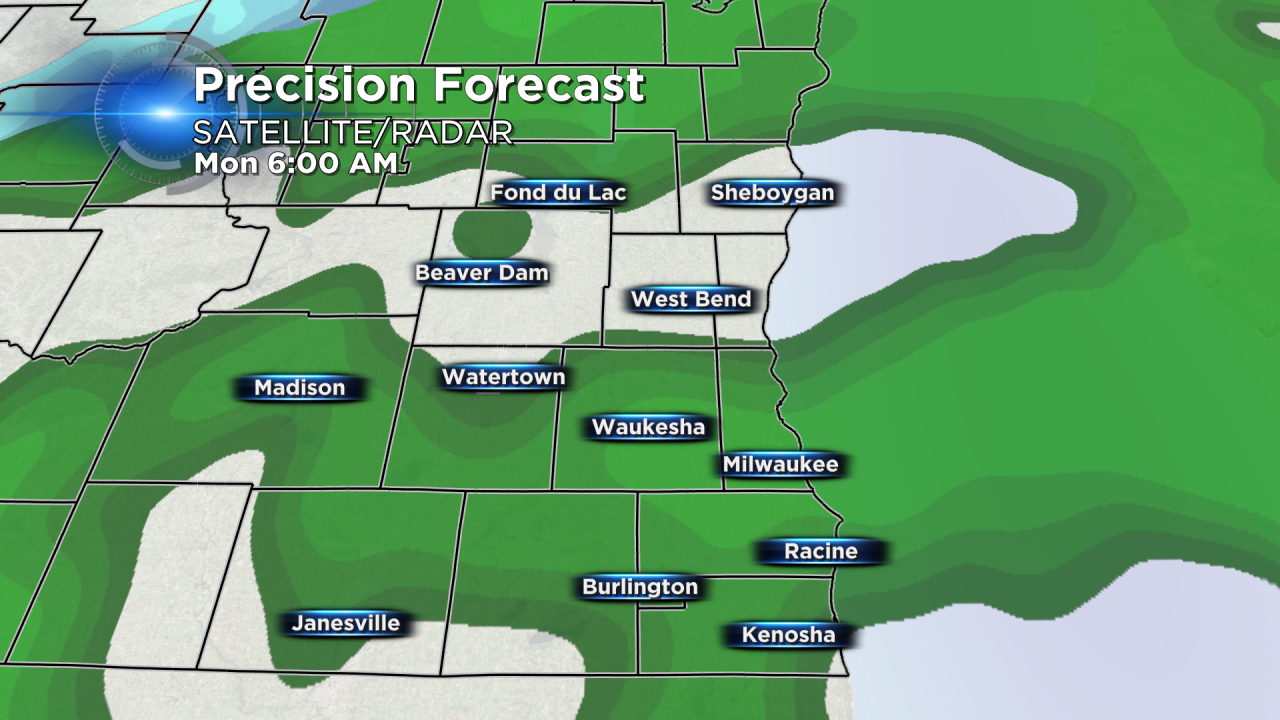 Rain will end around noon on Monday with most cities picking up less than 0.20" of rain. Another chance for rain moves in on Wednesday, but the forecast has trended dry for rain showers and snow flurries on Christmas Eve and Christmas Day with high temperatures hovering around 40° both days.