Chilly New Year's Eve with the Wind
Posted:
Dec 30, 2016 11:00 AM CDT |
Updated:
Dec 30, 2016 11:01 AM CDT
Temperatures have been up and down this week as weak storm systems continue to move across the US bringing us gusty wind. The wind will take a bit of a break on Friday before picking back up Friday night and Saturday. If you are heading out to celebrate New Year's Eve expect chilly but seasonable temperatures in the low 20s around midnight. A dry sky is expected with a few clouds.
Don't forget about the wind chill with gusts to 30 mph it will feel closer to 10° when we ring in 2017.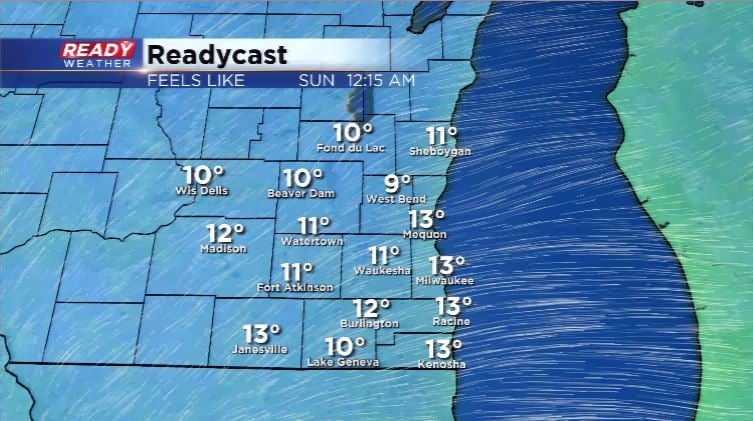 Overall the holiday weekend is a little mild with highs in the upper 30s both Saturday and Sunday. Saturday starts out with some clouds before clouds clear Saturday night and Sunday is expected to be mostly sunny.