Chances Increasing for Mid-Week Snow
Posted:
Feb 21, 2016 8:52 PM CDT
It has been over a week since Milwaukee last picked up 1" or more of snow. A few flurries are still on tap for Sunday evening into Monday with a dusting of snow possible especially for areas west and north of Milwaukee. 
After a break in precipitation on Tuesday the potential is increasing for some snow Wednesday into Thursday. Snow was first added to the CBS 58 10-day forecast on Friday, but on Sunday a few weather models began shifting the storm towards the west meaning more snow possible for Milwaukee and southeastern Wisconsin. The storm is question is currently over the southwest United States and will move across Texas and Oklahoma on Monday and Tuesday before swinging north on Wednesday.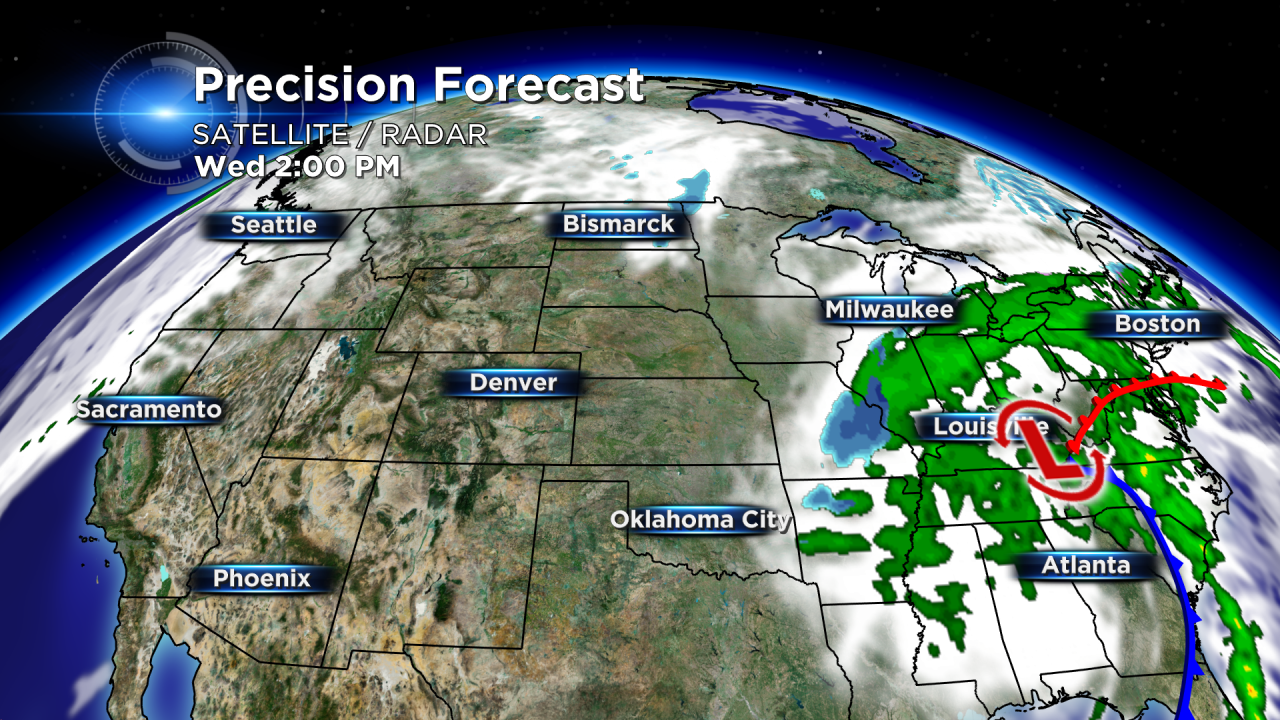 Current trends have this storm with a tight snow gradient meaning 50 miles could be the difference between 5" of snow and a dusting of snow. It is too early to put exact numbers on the forecast, but the NWS currently has Milwaukee with a less than 10% chance at over 4" of snow by Wednesday evening. It does look like the bulk of the snow will fall after this time period, but if more models trend towards a western solution expect that percentage to increase.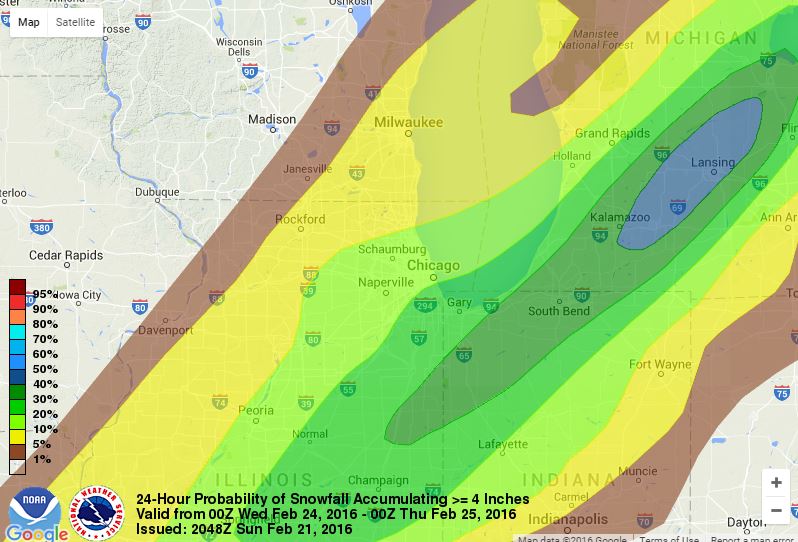 The CBS 58 Weather Team will be tracking the track of this storm closely. Make sure you have downloaded the CBS 58 Weather App to get all the latest weather information and warnings.