Big Cool Down Coming after Two Days in the 90s
Posted:
Jun 11, 2016 8:38 PM CDT |
Updated:
Jun 11, 2016 9:30 PM CDT
The past two days have been HOT! Friday the high temperature in Milwaukee hit 91° and on Saturday the mercury hit 90° only five degrees away from the record. Some only reached the upper 80s, but with dew points right around 70° it felt very humid outside and the feels like temperature was more like the middle 90s most of the day.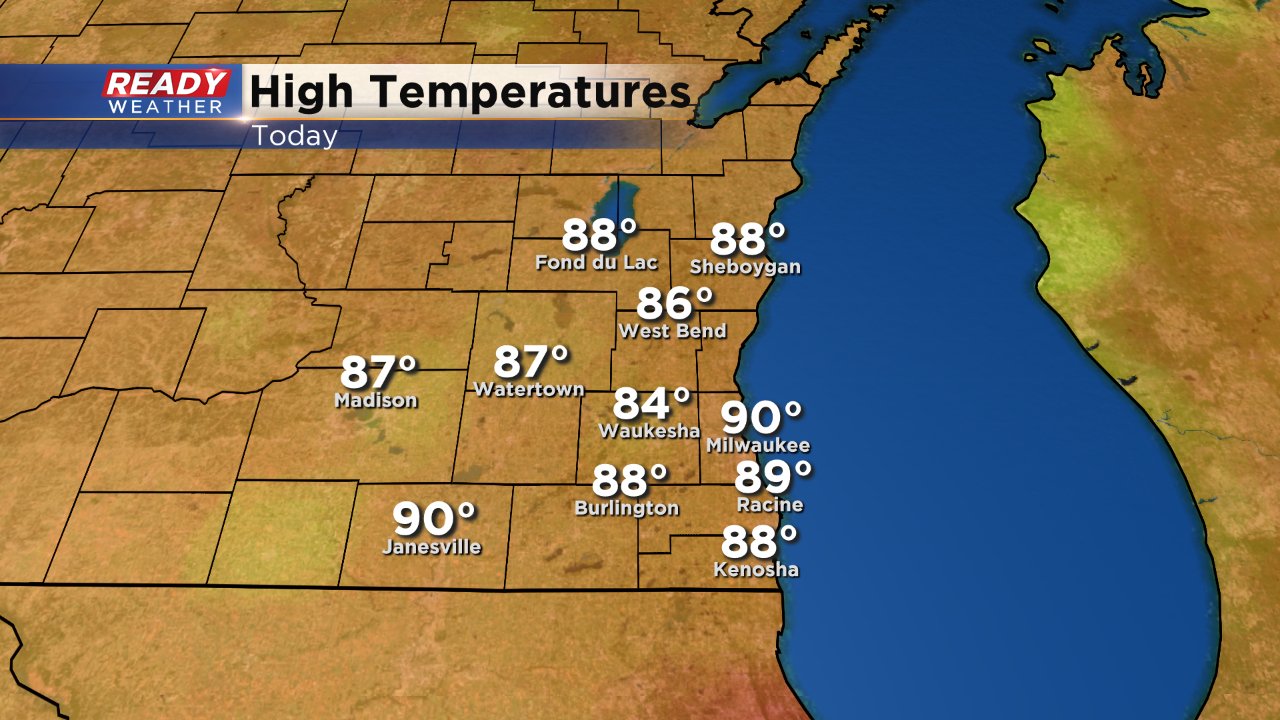 Milwaukee averages two 90° days in June and nine 90° days during the whole year, but it's pretty rare for us to get 90° days back-to-back, in fact the last time we had consecutive 90° days in Milwaukee was the end of August of 2013. In August, 2013 we actually had three consecutive days in the 90s, August 25-27 were all in the 90s with the 25th and 26th at 90° and the 27th at a whopping 95°.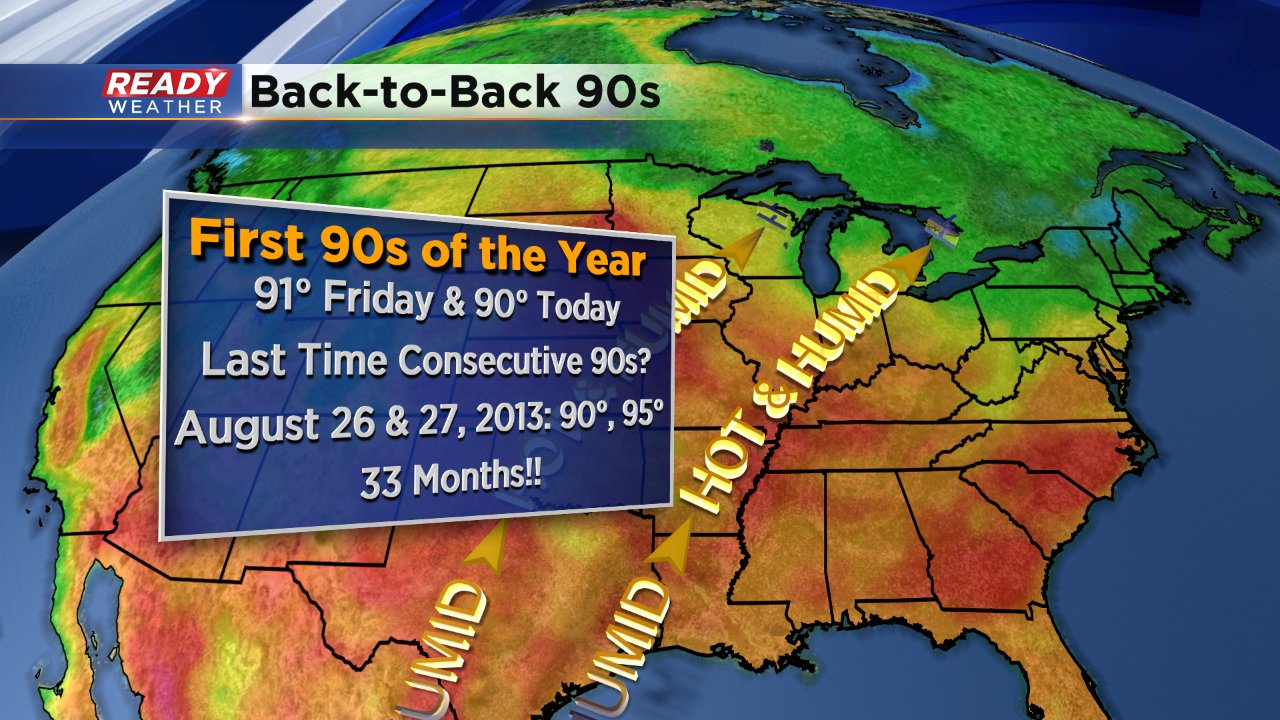 Hopefully you got your fill of the heat, and if you don't like hot air then you are in luck because the temps will come crashing down on Sunday. 
A cold front sweeps through Wisconsin Saturday night cooling temperatures down about 20-25 degrees on Sunday. A northeast lake breeze returns meaning temps will struggle to get out of the middle 60s lakeside and even inland areas will only see highs about 70°.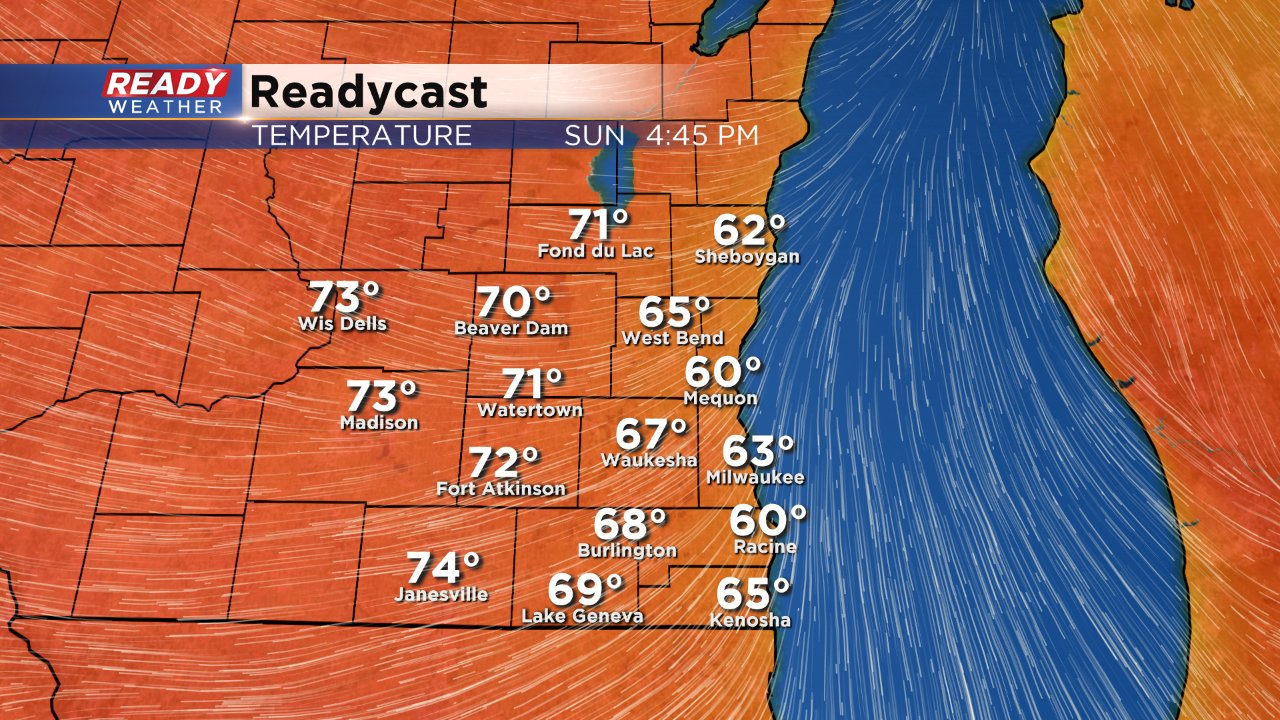 The cooler weather is short lived though as temperatures return to the 70s for most of the upcoming week.
NOTE: The updated climate report from the NWS states that Milwaukee reached 91° Saturday.