Beautiful Weather for Packers Family Night
Posted:
Jul 30, 2016 7:48 PM CDT
So far the weekend has been stellar! Just a few clouds but plenty of sunshine and temperatures although a little cool for this time of year have been very comfortable in the middle 70s. We continue to hang onto our light lake breeze as we finish the weekend and start the work week meaning temperatures in the upper 70s to 80° lakeside and lower 80s inland through Monday. 
Due to that lake breeze, it's actually going to be a little bit warmer in Green Bay for Packers Family Night. Expect a high right around 80° in Green Bay when most fans are arriving and temperatures will slowly drop through the 70s during practice eventually reaching the upper 60s in time for the fireworks and laser show. You may want to grab a sweatshirt or light jacket if you get cold easily for the walk back to your car.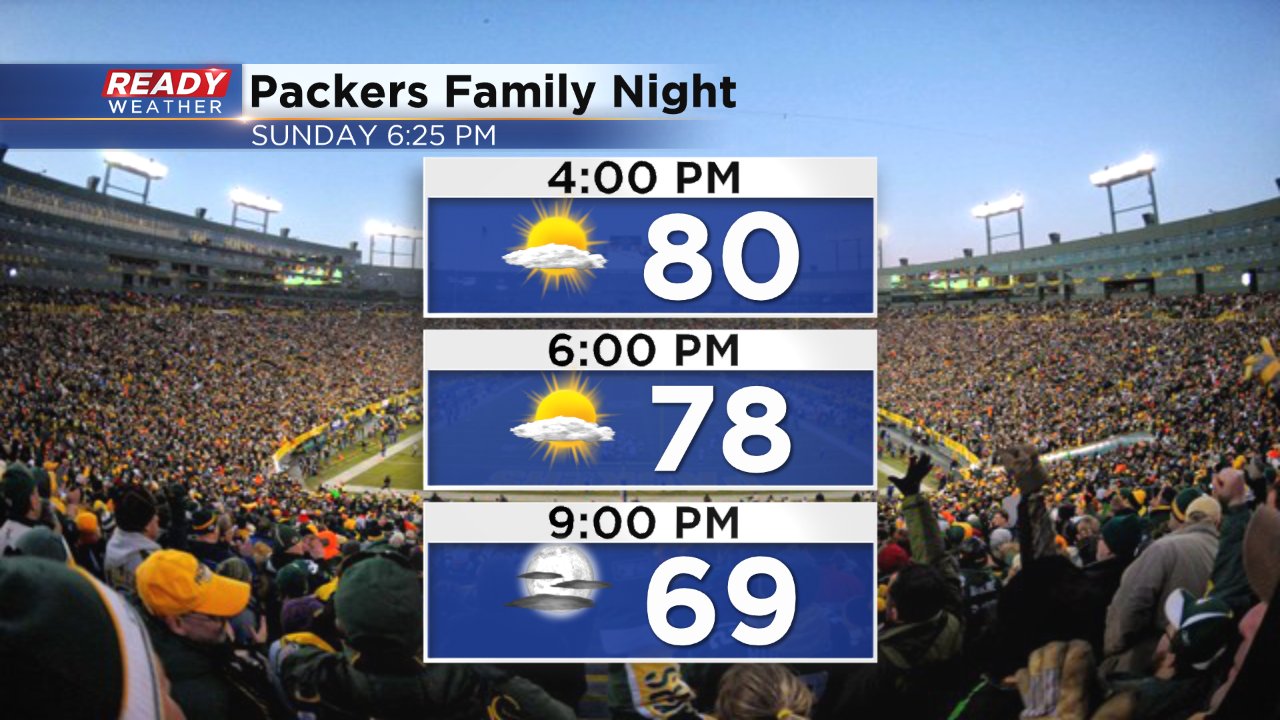 Enjoy the cooler temps now though because over the next week things are heating back up. Towards the end of the work week temperatures in the upper 80s and lower 90s are likely.